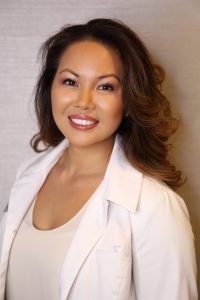 Sherisse Hill, ARNP
Sherisse Hill is the Medical Director at Advanced Skin and Body Solutions. With a bachelors and masters degree in nursing, she practices as an Advanced Registered Nurse.
She started her career in cosmetic dermatology with the pioneers of Botox in beautiful British Columbia. This exciting work with top dermatologists inspired her to pursue more education and specialize in various cosmetic procedures. Known for her meticulous attention to detail, Sherisse expertly administers Botox, dermal fillers, platelet rich plasma, ablative and non-ablative lasers, skin tightening, and other medical grade procedures.
Sherisse is also one of the Certified Diamond CoolSculpting Specialists at Advanced Skin and Body Solutions. Among other qualifications, she is a graduate of the CoolSculpting Masters Course, was involved in clinical trials for this revolutionary fat loss treatment, and has published research in this area.
Clients appreciate that Sherisse holds herself accountable to science-based medicine instead of personal anecdotes and incorporates skin health in her approach to aesthetics. She brings a wealth of knowledge and experience to every consultation – injectables, skin treatments, body contouring, and hair treatments.
Sherisse loves building relationships with everyone in the aesthetics industry, especially clients. What she finds most fulfilling is seeing the physical and emotional transformations of her clients. When she's not working, Sherisse enjoys spending time with family, hiking the Pacific Northwest trails, Crossfit, and traveling. She and her husband welcomed their son in October 2019.
Education:
University of Victoria: Bachelors in Nursing
Athabasca University: Masters in Nursing: Nurse Practitioner
Affiliations & Memberships:
American Academy of Nurse Practitioners
Dermatology of Nurses' Association
A Self Care Skincare Routine If you're staying home for a day or more, whatever your reason, this is a great opportunity to implement a self care skincare routine. A self care skincare routine is all about taking a break from what you normally do to soothe and...