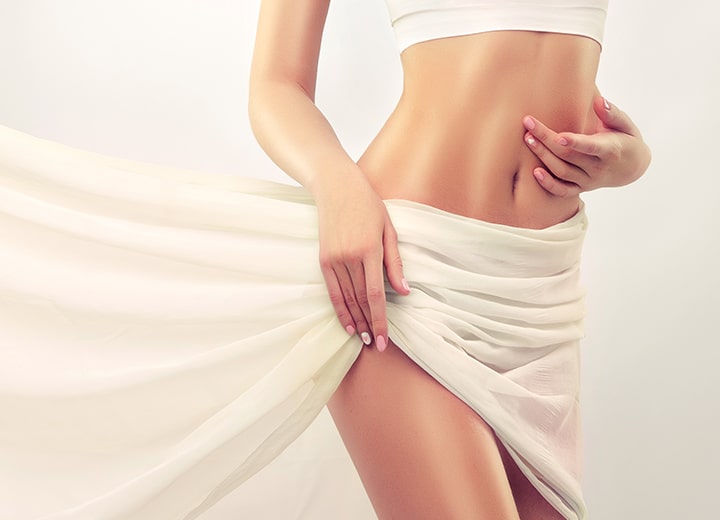 Synergie Cellulite Reduction
Synergie Cellulite Reduction is a form of body sculpting to reduce the appearance of cellulite. It uses Vacuum Massage Technology proven to smooth and tighten skin on the buttocks, thighs, legs, and hips while improving circulatory function.
How Synergie Works
Synergie uses Vacuum Massage Technology with a variety of suction and pressure techniques. This gets the body's cells to release the fluids that cause cellulite. The suction and pressure techniques also increase lymph node activity helping to remove toxins from the body. The Synergie system stimulates the subcutaneous level of the skin which traditional massage cannot access.
What To Expect From Synergie Treatments
Synergie treatments are painless. In fact, they feel similar to relaxing traditional massage. With a series of Synergie treatments, patients get visibly smoother skin and a more sculpted shape. An additional benefit of Synergie is that it stimulates collagen production which reduces the appearance of stretch marks and scarring.
Regular maintenance treatments limit new cellulite deposits and continue to reduce cellulite by detoxifying the body and eliminating fluids. The effects of Synergie are cumulative, so patients can take a break from treatments and still see changes when they resume treatments later.
How Synergie Started Advanced Skin And Body Solutions
Jennifer Washburn is the owner of Advanced Skin and Body Solutions. Before she started our medispa in Bellevue, she was looking for a solution to her own issues with cellulite and fat. Jennifer wanted a smoother appearance and sought ways to improve the appearance of her legs. This led her to Synergie. She loved her results and realized she could use this system to help others. She purchased a machine, leased a space, and opened shop in just a few short weeks. Advanced Skin and Body Solutions has changed a lot in the past two decades, but we still offer this remarkable solution to cellulite. Synergie has stood the test of time.
About Advanced Skin And Body Solutions
Advanced Skin and Body Solutions is a locally-owned medispa located in Bellevue, WA. In fact, we're Washington's premier medispa for body sculpting and other services, relied on by thousands state-wide, providing positive aesthetic experiences – GUARANTEED.
It's important to us that our patients consistently have a great experience. Delivering great service is part of our culture and it's a pillar of our success. That's why we offer a "Great Service Guarantee". If the service you receive is less than great, we'll do everything in our power to make it right. That's our promise to you.
Schedule A Free Consultation
Our mission is to use cutting-edge techniques and the highest level of customer service to help men and women in the Bellevue area look their best, and more importantly, feel their best. Schedule an initial consultation to create a custom Synergie treatment plan at no cost. Call (425) 643-5772 or complete our Contact Us web form today.
If you're looking for a way to tighten your skin, boost collagen production, contour your body and have a more youthful appearance, you have found it with the Morpheus8 and Evoke treatments! As we age we lose the ability to "bounce back" when it comes to our skin. Our...