Gorgeous Lashes are Definitely Attainable!
Let our trained professionals schedule your lash lift.
The Elleebana Lash Lift is a semi-permanent treatment that gives your natural lashes an illusion of perfectly curled lashes with added definition. It is a great alternative for those not able to do eyelash extensions.
Elleebana Lash Lifts use a technique combining a lifting lotion and silicone rods to lift your natural eyelashes, making them look longer and fuller. A lash lift appointment can take 45 minutes to an hour from beginning to end. Maybe a little longer if you decide to have your eyelashes tinted which will enhance the effect of your lash lift. A Lash Lift can last 4-6 weeks but can vary from person to person. Lash Lifts are suitable for short and long eyelashes with no damage to your natural eyelashes.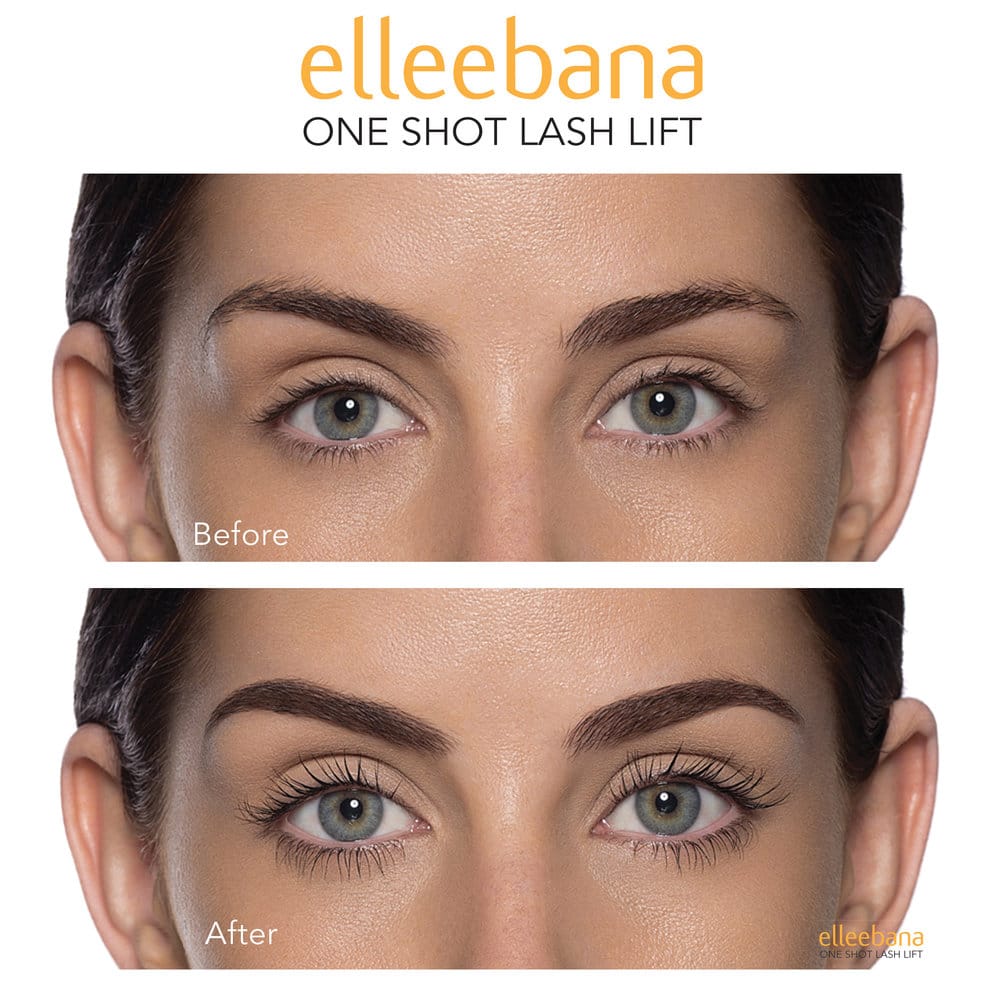 Aftercare Guidelines:
No heat, steam (including cooking over steaming stovetops or opening hot ovens), saunas, water, oils, lotions, creams, shampoos, face wash, makeup remover wipes or pads on lashes for a minimum of 24 hours. We also advise that because the clients' lashes are still malleable (shapeshifting) a side or face sleeper can notice one or both eyes raise or drop, leaving lashes misshaped. Sleeping on your back is best.