Kevan Petterson, RN, BSN
Nurse Injector at Advanced Skin and Body Solutions
After completing the Bachelor of Science in Nursing Degree at University of Washington in 2009, Kevan quickly obtained a job at Virginia Mason's operating rooms. While there, he served as the youngest charge nurse for the hospital's surgery center and specialized in the Facial and Reconstructive Plastics and Ear Nose Throat (ENT) Surgery. During this time, he worked closely with Dr. Craig Murakami, MD, a leading facial plastic surgeon, who emphasized the importance of revision and reconstruction while maintaining a natural appearance in patients seeking treatment. He also became well versed in facial anatomy and assessment while assisting with surgical and aesthetic procedures.
Three years later, he joined Calidora Skin Clinic, later to become SkinSpirit, where he refined his injection skills and naturally artistic eye. During this time he took part in many trainings from world renowned injectors including Michael Kane MD, Steve Yoelin MD, and Mauricio De Maio MD. In 2015 he was recognized in 425 Magazine's 30 Most Successful People Under 30.
As of late, he has been recognized for his efforts to educate people on the importance of natural looking botox and filler. Patients report that Kevan's results leave them feeling refreshed while maintaining their natural features. He has been recently given praise by industry leaders and reps in his use of Hylenex to dissolve filler for a more pleasing and natural Aesthetic result for clients that have been over injected – a subject previously taboo in the industry.
Kevan now brings over 4 years of innovative injection and aesthetic procedure experience to work under Dr. Jodie Reinerston, MD at Advanced Skin and Body Solutions and Cosmedic Skincare. In his free time he writes for his blog Pretty4thePeople (pretty4thepeople.tumblr.com) and enjoys spending time with his two American Shorthair cats, Bridgette and Nigel, and his loving boyfriend, Marshall, in the Capitol Hill neighborhood of Seattle.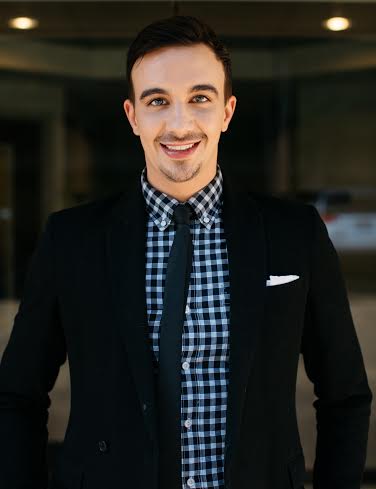 Jodie Reinerston, MD
Patient loyalty is the reward for caring, personal attention, and CosMedic Skincare founder, Dr. Jodie Reinertson (Dr. Jodie as she is called by her patients), has based her life's work on this principle. She believes in the importance of getting to know each patient, and providing them the best and most effective treatments to address their concerns. The CosMedic Skincare staff supports and demonstrates this philosophy on a daily basis.
After completing undergraduate studies at Boston University, she attended St. George's University in Grenada, graduating in 1982. During medical school, she also worked for the World Health Organization, participating in the massive "Year of the Child" efforts. She completed a family practice internship, a diagnostic radiology residency, and a CBT/Ultrasound fellowship at Albany Medical Center in upstate New York. Dr. Reinertson constantly adds to her skill set regarding new industry developments, and believes that providing a carefully selected blend of cutting-edge and "tried and true" therapies is the best way to serve her patients.
With over 25 years experience, Dr. Jodie brings her extensive medical knowledge into every patient consultation. In addition to completing preceptorships in aesthetics, she has received advanced training from experts around the country in medically-assisted weight loss management, laser and light therapies, IPL, vein sclerotherapy, and cosmetic injectables. Operating with a detail-oriented, critical, and artistic eye, Dr. Jodie also treats each patient with the sensitivity she has cultivated from devoting her career to women's issues.
Originally from Marblehead, Massachusetts (near Boston), Dr. Jodie is the extremely active mother of two sets of twins, cherishes her small town roots, but has embraced the Seattle culture since 1992. During her time off, Dr. Jodie enjoys hiking, yoga, long morning walks with her dogs, and precious family time.
Education:
Boston University: BS Cum Laude
St. George's University School of Medicine: Doctor of Medicine with Honors
Albany Medical College: Fellow in Ultrasound
Albany Medical College: Internship, Family Medicine
Albany Medical Center Hospital: Radiology Resident
Affiliations & Memberships:
International Academy of Cosmetic Dermatology
International Society of Aesthetic Medicine
Prescription Drug Abuse Prevention Affiliate
American Academy of Micropigmentation
Licensed Allergan Injectable Instructor
ASLMS: American Society for Laser Medicine & Surgery