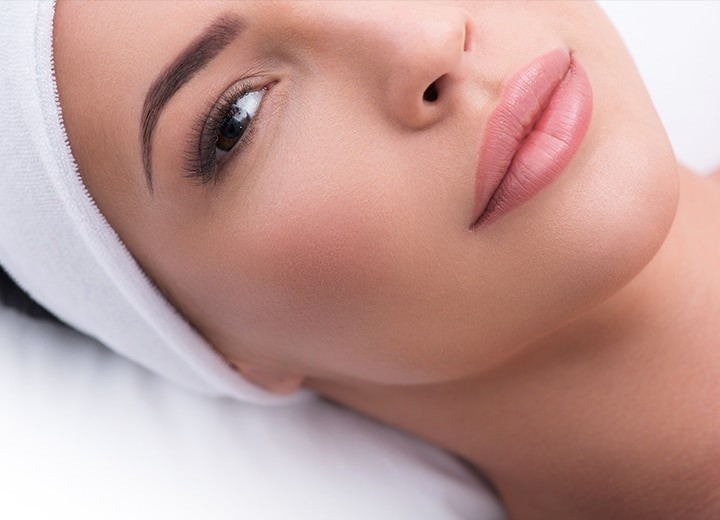 Permanent Make-Up in Bellevue
Permanent make-up including eyebrow application, eyeliner, lipliner, and lip color are a great way to create the appearance of a "just made" face without the hassle or time commitment of regular application. Advanced Skin and Body Solutions can help you achieve your desired look long term.
What Is Permanent Make-up?
Generally, people in Bellevue get permanent make-up to maintain a beautiful "made" appearance for years. Here are other benefits of permanent make-up:
Looks natural
It's convenient
You don't have travel with a giant makeup bag anymore!
It stays on through activities and sleep
Saves you the time it takes to apply and reapply make-up
No more buying expensive product refills on a regular basis
Excellent for skin that is sensitive to cosmetics
You wake up looking as good in the morning as you did in the evening!
Permanent Makeup FAQs
Typically, Who Is Interested In Permanent Make-up?
All kinds of people are interested in permanent make-up. We tend to see women who are simply interested in the convenience of long-term professional make-up. Too much to do in the morning and not enough time to get ready? Permanent make-up is the perfect solution. Here are a few other types of people and situations where permanent makeup is ideal:
People who like to work out or do activities like swimming (no more applying and reapplying all day long!)
People who are tired of looking for products that don't irritate their sensitive skin
People who are vision-impaired and have difficulty applying make-up
People who are motor impaired with difficulties applying cosmetics properly (ex. unsteady hands such as arthritis patients and stroke survivors)
Women who want to look their best at all times, including busy moms and professionals
What Permanent Make-up Is Available In Bellevue?
We offer the following permanent make-up procedures:
Eyebrows
Eyeliner (top and bottom)
Lipliner
Full Lip Color
What Are Some Of The Risks Of Permanent Make-up?
You should always make sure that the business offering you permanent make-up is reputable, the technician is properly trained, and the technician understands your desired look. Always ask for credentials and examples.
Are Permanent Cosmetics Really Permanent?
Permanent make-up is considered permanent because it cannot be washed off. However, permanent make-up is generally softer than regular tattooing. It may fade over time and require maintenance.
See our gallery of before and afters:
Advanced Skin and Body Solutions is Washington's premier medispa for CoolSculpting and other services, relied on by thousands state-wide, providing positive aesthetic experiences – GUARANTEED. Our "Great Service Guarantee" means that if the service you receive is less than great, we'll do everything in our power to make it right. That's our promise to you.
Schedule a free initial consultation to discuss permanent make-up with a skilled technician at our Bellevue location. Call (425) 643-5772 to schedule your free consultation today.
One of the most common questions we get at Advanced Skin and Body Solutions is "what is the best way to get rid of my stubborn fat?" As CoolSculpting specialists with over 6,000 treatments under our belt, we can say with great certainty that CoolSculpting is a much...