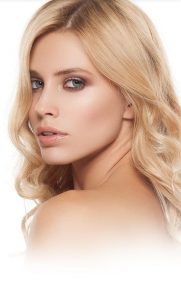 At our Seattle medical spa, a variety of services are available to treat common skin and body concerns. Services are offered to those in the Seattle area who want to improve their appearance without the use of a surgical procedures.
Those in the Seattle area can go to Advanced Skin and Body Solutions for their spa and skincare needs. At Advanced Skin and Body Solutions, a team of licensed estheticians and our expert nurse and doctor injectors are available to discuss and perform a variety of treatment options. Those looking for a medi spa in Seattle can schedule a consultation at Advanced Skin and Body Solutions to determine which treatment is best for their concerns and goals
Body Treatments
Body treatments are offered as a Seattle med spa service for noninvasive body contouring. Those who want to eliminate pockets of stubborn fat, but do not want to undergo a surgical procedure with incisions, discomfort, and downtime, can opt for a nonsurgical body treatment at a Seattle med spa. Body treatments improve overall body tone and contour. Medi spa body treatments available in the Seattle area include:
Skin Treatments
Skin treatments can be performed in a Seattle medical spa to treat common skin concerns and address signs of aging. Patients who are suffering from age spots, sun damage, hyperpigmentation, acne, scarring, fine lines, and other blemishes can benefit from a Seattle medical spa skin treatment. Patients can also receive an overall younger, more rejuvenated appearance to their skin. Medi spa skin treatments available in Seattle include:
Injectable Treatments
Injectable treatments can improve a range of concerns from fine lines and wrinkles, to stubborn fat under the chin. Botox is a well-known injectable treatment offered in Seattle medispas to improve wrinkles and even reduce excessive underarm sweating. Patients can also achieve a more youthful appearance with the use of a dermal filler. There are several formulas to choose from based on the patient's concerns and goals. Injectables near Seattle include:
If you're looking for a way to tighten your skin, boost collagen production, contour your body and have a more youthful appearance, you have found it with the Morpheus8 and Evoke treatments! As we age we lose the ability to "bounce back" when it comes to our skin. Our...