With Summer finally here a lot of us are looking forward to our vacations and smaller trips we've been planning since we first felt winter roll in roughly 8 months ago. There are a lot of things to consider when going on a trip: where to go, what hotel to stay at, should I fly or drive etc… But we here as ASBS want to help you take care of something that you may not plan for, your skin. With these 3 tips you can make sure that you and your skin look and feel great no matter what you choose to do on your next adventure.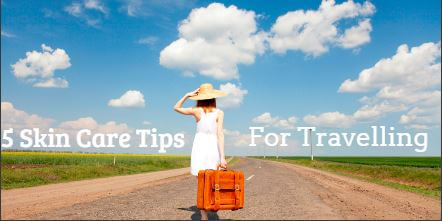 1. Pack Your Favorite Cosmetics. This one might seem like a no brainer but a lot of the things that you use to keep your skin healthy at home are either unavailable or very expensive at your travel destination. Do yourself a favor and buy some travel friendly containers so you can siphon off a small amount of your favorite skin care products to take with you. Look into our popular HA5 Rejuvenating Hydrator from SkinMedica that we carry at ASBS. It's growing popularity makes this solution to smoothing fine lines and wrinkles a must have during your travel escapades. To purchase one for yourself, contact us!
2. Avoid Touching Your Face. Your skin won't be used to the new bacteria and allergens that could be present during your vacation so try your best to not expose your face to additional stressors by bringing it into contact with anything that may have built up on your hands.
3. Moisturize. If you're flying to your travel destination the various pressure changes and cabin conditions inside of airplanes can do a number on your skin by drying it out. Avoid looking like a piece of beef jerky as you're getting off the plane by moisturizing heavily before your flight.
4. Leave the Harsh Products at Home. While travelling, your skin will be exposed to new stressors that are not present in your hometown. Avoid using harsh peels or products with certain acids that can do more harm than good when you are on the road.
5. Eat and Drink Healthy. Diet plays a crucial role in terms of overall skin health. Whether you are at home or on vacation, drinking plenty of water and having healthy meals will make sure that you build up the foundation for healthy skin so all of the skincare products you use can do an even better job.