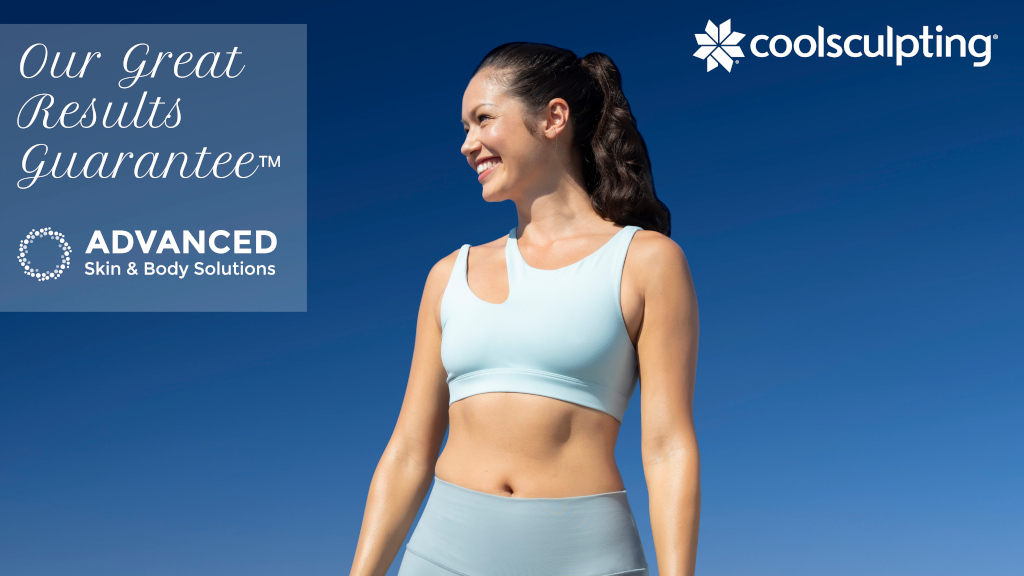 Our Great Results Guarantee
Wondering if fat freezing will really work on your body?
We understand: CoolSculpting is a high-end fat reduction solution, so you expect results! If you're unsure if you want to commit: we've introduced our Great Results Guarantee™:
"Though very uncommon with CoolSculpting, if after two sessions and five months (post-CoolSculpting) there is no visible fat reduction, we will retreat you for free."*
*Visible fat reduction is determined by comparing before and after photos. Overall weight must remain the same for Guarantee to apply.
*Must follow recommended treatment plan.
*Must return for follow ups: 10 Weeks AND 5 Months post-CoolSculpting. This allows time for your body to flush out dead fat cells.
*We are among the 1st providers to guarantee CoolSculpting results!
Schedule a free consultation today to learn more about our new CoolSculpting – it's changing people's lives for the better. We'd love to see you at our Bellevue medispa.
You can also call or text our talented "Cool Team" at (425) 643-5772!
Fat is stubborn. We know this as fact and we also know that there are some areas that just won't budge no matter how hard we exercise or how healthy we eat. It's really discouraging and can even cause some to abandon their healthy and fitness routines.  Here at...