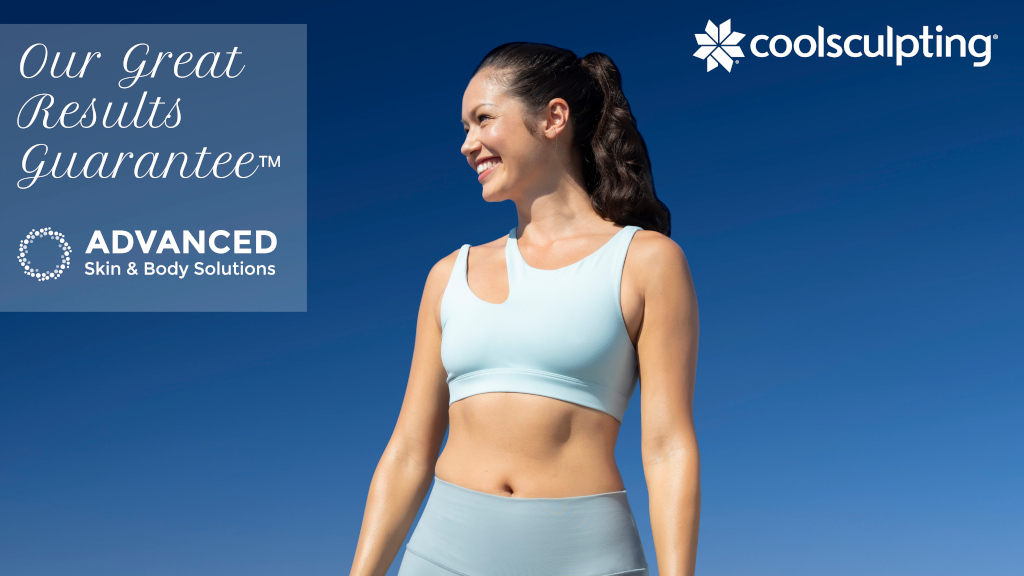 Our Great Results Guarantee
Wondering if fat freezing will really work on your body?
We understand: CoolSculpting is a high-end fat reduction solution, so you expect results! If you're unsure if you want to commit: we've introduced our Great Results Guarantee™:
"Though very uncommon with CoolSculpting, if after two sessions and five months (post-CoolSculpting) there is no visible fat reduction, we will retreat you for free."*
*Visible fat reduction is determined by comparing before and after photos. Overall weight must remain the same for Guarantee to apply.
*Must follow recommended treatment plan.
*Must return for follow ups: 10 Weeks AND 5 Months post-CoolSculpting. This allows time for your body to flush out dead fat cells.
*We are among the 1st providers to guarantee CoolSculpting results!
Schedule a free consultation today to learn more about our new CoolSculpting – it's changing people's lives for the better. We'd love to see you at our Bellevue medispa.
You can also call or text our talented "Cool Team" at (425) 643-5772!