Contact Us
Feel free to contact us with your questions and comments. You can also use this web form to schedule a free virtual, phone, or in-clinic consultation, or book an appointment. We'll get back to you as soon as possible. If you can't wait to hear back, call us at (425) 643-5772!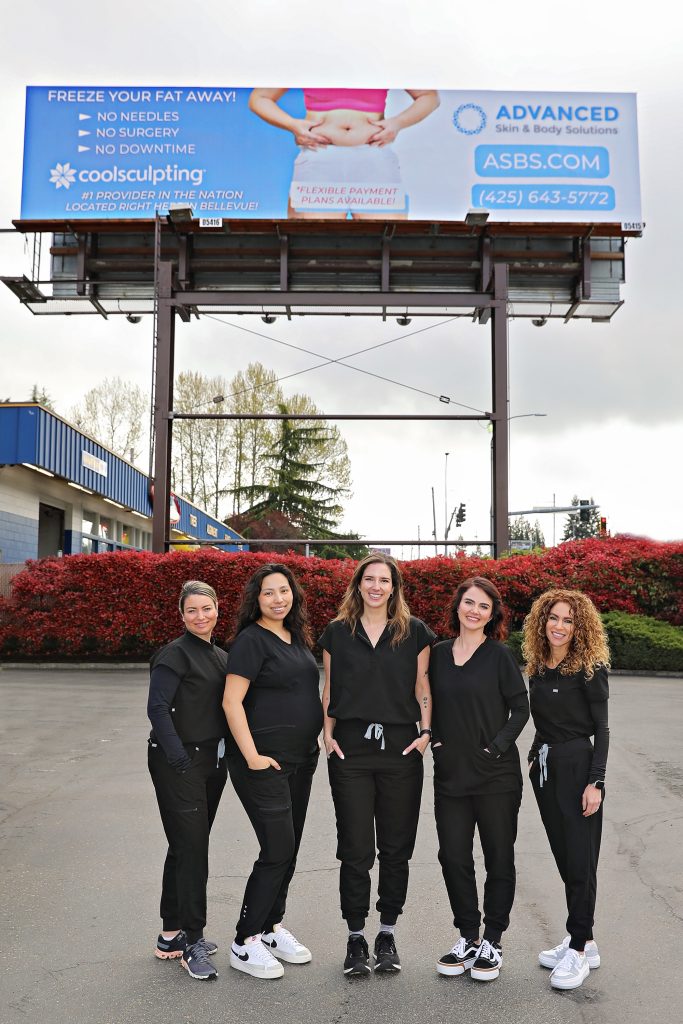 12000 NE 8th St. Suite 200
Bellevue, WA 98005 (
map
)

(425) 643-5772

 info@advancedskinandbodysolutions.com
OPEN HOURS
Monday: 9am – 5pm
Tue – Thurs: 9am – 7pm
Friday: 9am – 6pm
Saturday: 9am – 5pm
Sunday: Closed
Do you ever wonder why babies and young children have such full, clear, and non-wrinkled complexions and as adults we don't? That answer is collagen. Collagen is a structural protein that plays an essential role in keeping our skin tight and elastic. However, as we...