Contact Us
Feel free to contact us with your questions and comments. You can also use this web form to schedule a free virtual, phone, or in-clinic consultation, or book an appointment. We'll get back to you as soon as possible. If you can't wait to hear back, call us at (425) 643-5772!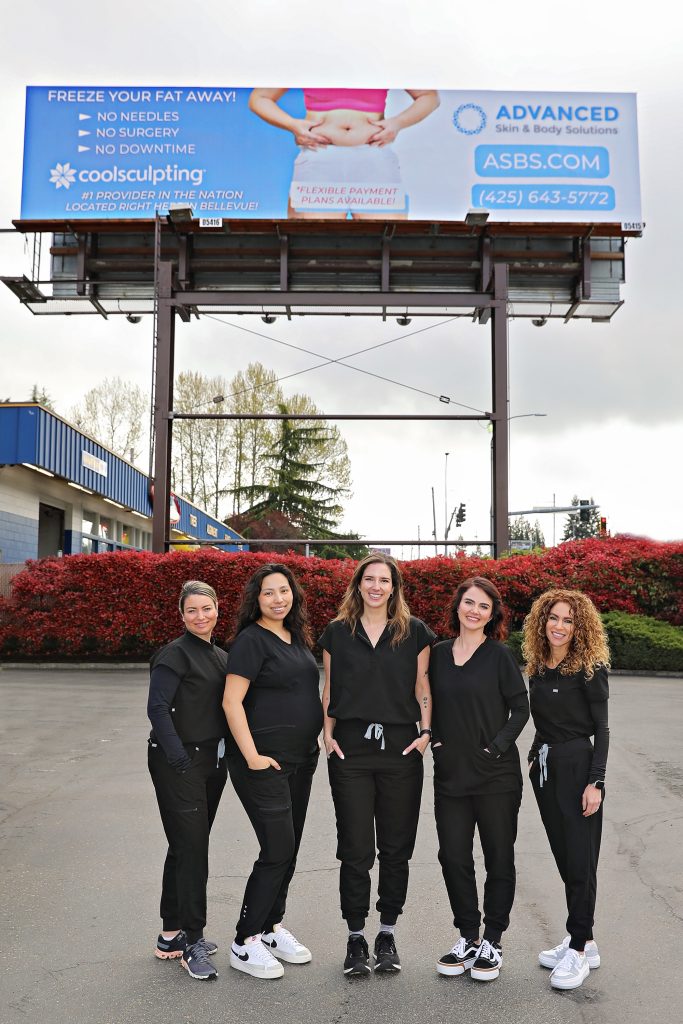 12000 NE 8th St. Suite 200
Bellevue, WA 98005 (
map
)

(425) 643-5772

 info@advancedskinandbodysolutions.com
OPEN HOURS
Monday: 9am – 5pm
Tue – Thurs: 9am – 7pm
Friday: 9am – 6pm
Saturday: 9am – 5pm
Sunday: Closed
Aging is inevitable. Our skin and bodies often take the brunt of it. While we do not have the technology to stop aging, we can do things to minimize its effect on our appearance. Look no further than Advanced Skin and Body Solutions for your Bellevue skin tightening...