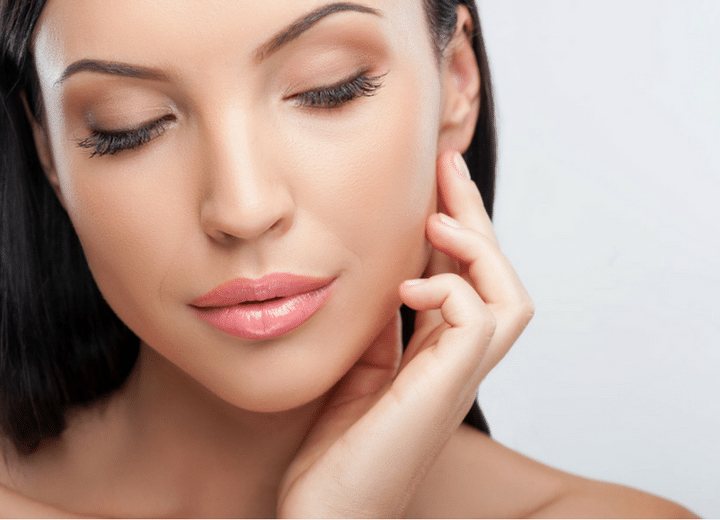 Clinical Facials in Bellevue
We offer a variety of clinical facials in Bellevue for every skin type. It's just a matter of choosing which facial treatment or chemical peel best suits you. At Advanced Skin and Body Solutions, our facials are enhanced by a team of highly skilled and trained Master Estheticians.
Signature Custom Facial
This facial treatment is customized for each individual's exact skin concerns. This medical-grade facial includes a deep cleanse, exfoliation, extractions, treatment masque, LED light therapy, finishing serums, moisturizers, and sunscreen
Platinum Age Defy Facial
A four-part medical-grade facial consisting of microdermabrasion to exfoliate the top layer of dead skin cells and help with product absorption. A foaming glycolic acid enzyme is then applied to further the exfoliation process of the skin, helping to treat fine lines and wrinkles, texture, and sun damage. Lastly, a hydrating masque is applied, and LED light therapy is added to enhance the effects of the treatment by increasing circulation and boosting cell renewal.
Fire & Ice by iS Clinical
This one-of-a-kind facial treatment system rapidly and safely resurfaces the skin, while improving the appearance of fine lines and wrinkles, and regenerating cellular renewal and collagen production, vital for skin health. The "fire" is an 18% glycolic resurfacing masque mixed with cinnamon for a sweet smell. The "ice" comes from applying a rejuvenating masque of hyaluronic acid, green tea, aloe, and peppermint to the skin. This facial is perfect for all skin types and ages, both men and women may enjoy the experience and the results in a complexion that is refined with no downtime, peeling or negative side effects. A great choice for a special event or even better as your monthly go-to facial.
Advanced Skin and Body Solution's facials are targeted for your unique skin care needs, whether it's sun damage, hyper-pigmentation, acne, sensitive skin, or just a special treat for yourself. Our Master Aestheticians will have the best facial for you.
Dermaplaning
A physical form of exfoliation that uses a sterile, one-time-use surgical blade to gently shave off the top layer of dead skin and vellus hair (peach fuzz). Dermaplaning results in a smoother looking skin, improving fine wrinkles and acne scarring.
Let's Talk Clinical Facials in Bellevue!
Call (425) 643-5772 to schedule a free consultation or book an appointment.
At Advanced Skin and Body Solutions, we use cutting-edge techniques and the highest level of customer service to help you look your best, and more importantly, feel your best. We'll recommend a treatment to address your concerns and deliver your desired outcomes.
Body sculpting in Bellevue is more than a "modern trend": it's a scientifically-proven practice which can involve a variety of aesthetic treatments: from CoolSculpting to Emsculpt NEO to NuEra Skin Tight. It's all about combining results to reduce fat trouble areas,...