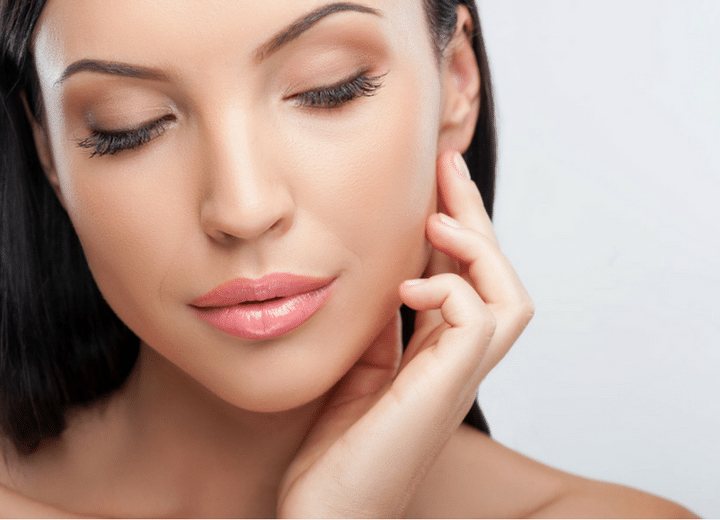 Clinical Facials in Bellevue
We offer a variety of clinical facials in Bellevue for every skin type. It's just a matter of choosing which facial treatment or chemical peel best suits you. At Advanced Skin and Body Solutions, our facials are enhanced by a team of highly skilled and trained Master Estheticians.
Platinum Age Defy Facial
A four-part medical-grade facial consisting of microdermabrasion to exfoliate the top layer of dead skin cells and help with product absorption. A foaming glycolic acid enzyme is then applied to further the exfoliation process of the skin, helping to treat fine lines and wrinkles, texture, and sun damage. Lastly, a hydrating masque is applied, and LED light therapy is added to enhance the effects of the treatment by increasing circulation and boosting cell renewal.
Fire & Ice by iS Clinical
This one-of-a-kind facial treatment system rapidly and safely resurfaces the skin, while improving the appearance of fine lines and wrinkles, and regenerating cellular renewal and collagen production, vital for skin health. The "fire" is an 18% glycolic resurfacing masque mixed with cinnamon for a sweet smell. The "ice" comes from applying a rejuvenating masque of hyaluronic acid, green tea, aloe, and peppermint to the skin. This facial is perfect for all skin types and ages, both men and women may enjoy the experience and the results in a complexion that is refined with no downtime, peeling or negative side effects. A great choice for a special event or even better as your monthly go-to facial.
Advanced Skin and Body Solution's facials are targeted for your unique skin care needs, whether it's sun damage, hyper-pigmentation, acne, sensitive skin, or just a special treat for yourself. Our Master Aestheticians will have the best facial for you.
Clear Skin Enhanced
This detoxifying treatment purges skin of impurities – rebalances congested skin resulting in a clear glowing complexion. This treatment is best for oily, congested, acne prone and problematic skin. Featuring a unique combination of chemical exfoliation brought to you by clinical-grade skin care line SkinCeuticals, this treatment refines pores, helps reduce the appearance of acne, and improves rough texture, blotchiness, and uneven skin tone. Extractions are performed as well as High Frequency that targets bacteria in and on the surface of the skin. The treatment finishes with a healing restorative masque followed by preventative antioxidants and correcting serums.
Pore Cleansing Facial
The Pore Cleansing Facial is a deep cleansing and exfoliating treatment to clean out pores, reduce pore size, hydrate your skin, and brighten your skin's overall appearance. It's a great choice for all skin types. This facial includes microdermabrasion, enzyme exfoliation, extractions, a treatment masque, LED Light Therapy, and clinical grade finishing products.
Gentleman's Facial
The Gentleman's Facial is tailored specifically for a man's skin. It includes microdermabrasion, enzyme and chemical exfoliation, extractions, a treatment masque, LED Light Therapy, and clinical grade finishing products. It is designed to leave your skin feeling fresh and looking healthy.
Teen Facial
The Teen Facial is a great way for teens to start their skincare journey. This facial is customized to target and treat common teenage skin imperfections such as oily skin, minor breakouts, and acne. It includes enzyme exfoliation, extractions, a treatment mask, LED Light Therapy, and clinical grade finishing products. The outcome is clearer, brighter skin. Some teens get a boost in confidence, too!
Let's Talk Clinical Facials in Bellevue!
Call (425) 643-5772 to schedule a free consultation or book an appointment.
At Advanced Skin and Body Solutions, we use cutting-edge techniques and the highest level of customer service to help you look your best, and more importantly, feel your best. We'll recommend a treatment to address your concerns and deliver your desired outcomes.
One of the most common questions we get at Advanced Skin and Body Solutions is "what is the best way to get rid of my stubborn fat?" As CoolSculpting specialists with over 6,000 treatments under our belt, we can say with great certainty that CoolSculpting is a much...