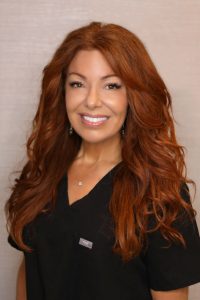 Jennifer Washburn
Founder & President
Certified Diamond CoolSculpting Specialist
Jennifer Washburn is the Founder and President of Advanced Skin and Body Solutions. She received her B.A. in psychology at the University of Washington and pursued her graduate degree in counseling at Seattle Pacific University. After taking a break to raise her kids, she founded Advanced Skin and Body Solutions in the early 2000s.
Jennifer started Advanced Skin and Body Solutions because of her passion to help people look and feel better. She understood that everyone wanted smoother skin and started researching ways to improve the appearance of trouble areas. After her own extensive real-world testing, she realized that she could help others solve their cellulite issues. It was only a few short weeks before she purchased a machine, leased a space in the back of a salon, and opened shop!
Jennifer has grown more passionate about offering the best solutions and making sure her clients are satisfied. Advanced Skin and Body Solutions is now the #1 locally-owned CoolSculpting facility in the entire state of Washington. A Certified Diamond CoolSculpting Specialist, Jennifer is a graduate of the bachelors, masters, and business programs at CoolSculpting University and a graduate of Bodify Academy.
With CoolSculpting, Jennifer loves to treat the abs and flanks together because the waistline from front to back is where many clients notice the biggest difference. She always looks forward to seeing "before and after" photos. When clients are happy, Jennifer is happy!
Jennifer lives with her husband Jim. They have two grown-up kids, Rachael and Jordan, and their smallest child is an extremely fluffy Pomeranian named Boomer.