The Perfect Derma™ Peel:
The Perfect Derma™ Peel is a Top 3 Anti-Aging Product (ABC News) delivering ageless, healthy skin for all skin types and ethnicities! It uses a safe and effective blend of acids and antioxidants to improve skin tone, texture, hyperpigmentation, acne, sun damage and more. With results starting after 1 week and minimal downtime, The Perfect Derma Peel is a great option in preparation for any big event, wedding or vacation.

How Does a Perfect Derma™ Peel Work?
Our Perfect Derma Peel in Bellevue uses Glutathione (a powerful antioxidant exclusive to this peel) along with TCA, salicylic acid, kojic acid and vitamin C for brightening and anti-aging results. It triggers restorative peeling which lasts about 7 days. You'll see brighter skin tone and more even complexion after 1 treatment, while 2-3 treatments spaced 4+ weeks apart will resolve deeper skin concerns.
What Are The Results?
Reduces hyperpigmentation
Controls acne scars
Boosts collagen + elastin
Softens fine lines and wrinkles
Corrects sun damage
Improves tone / texture!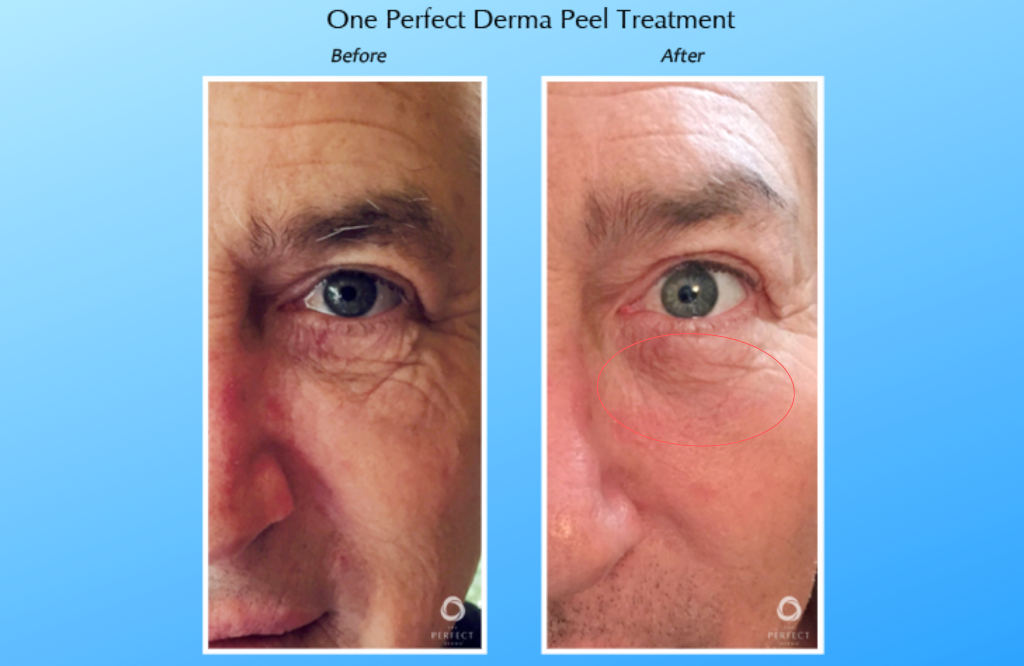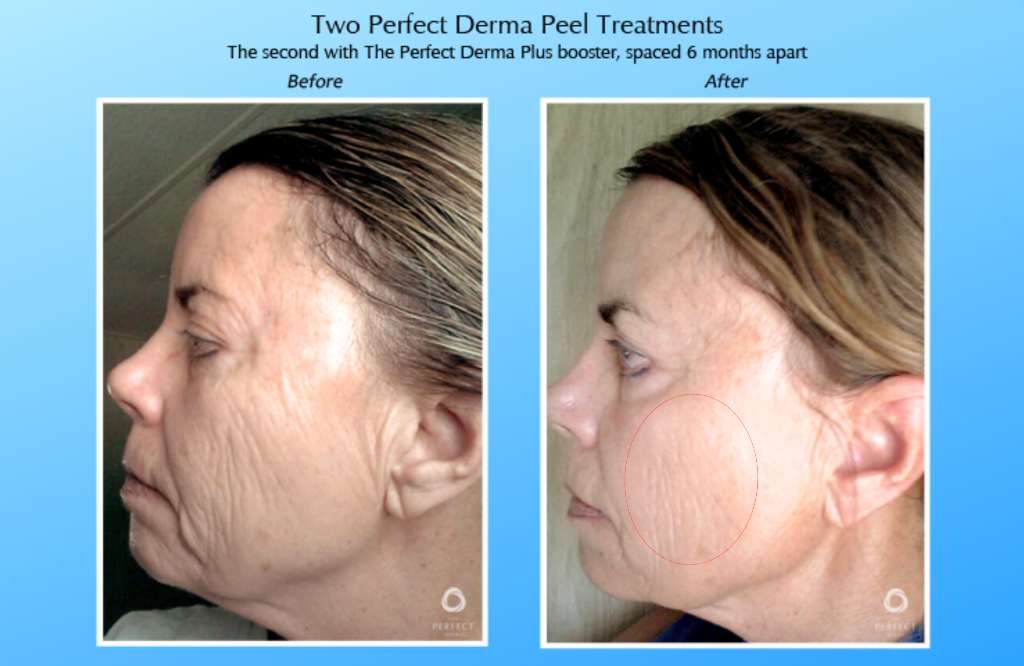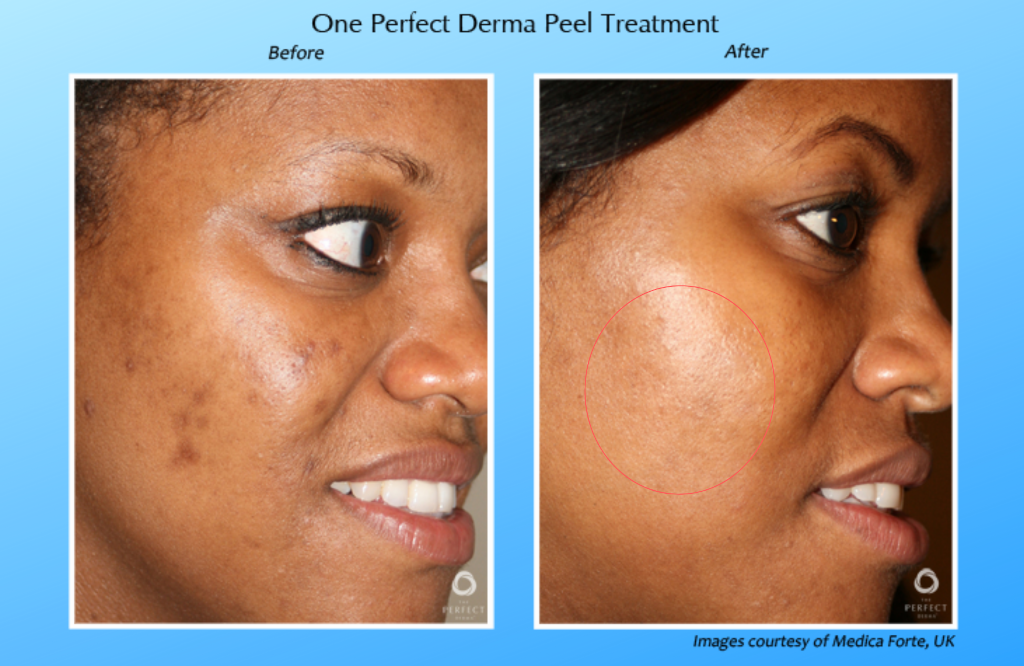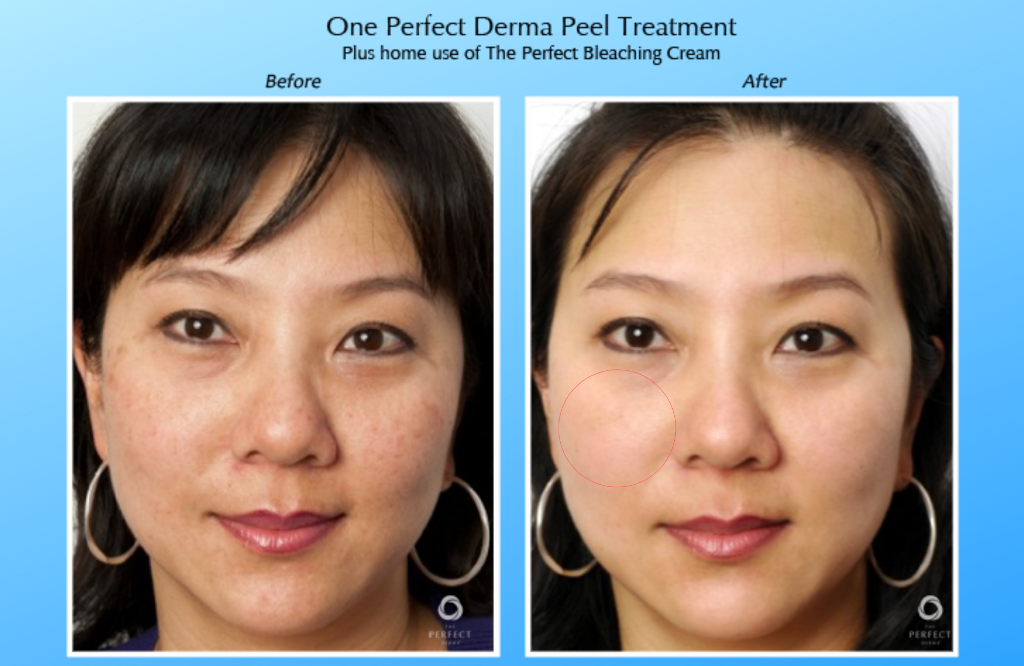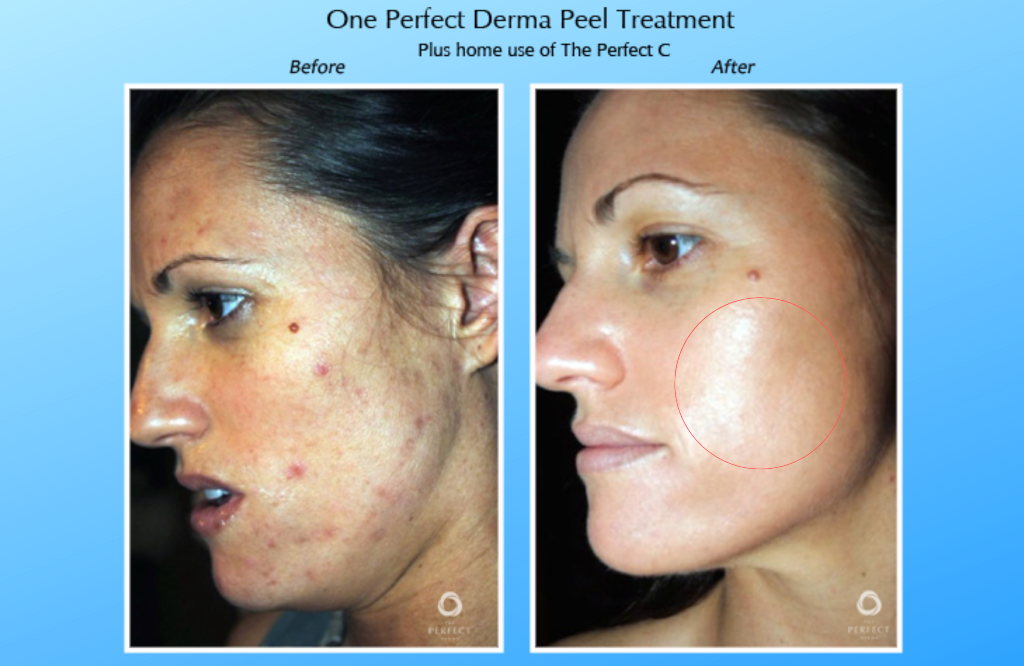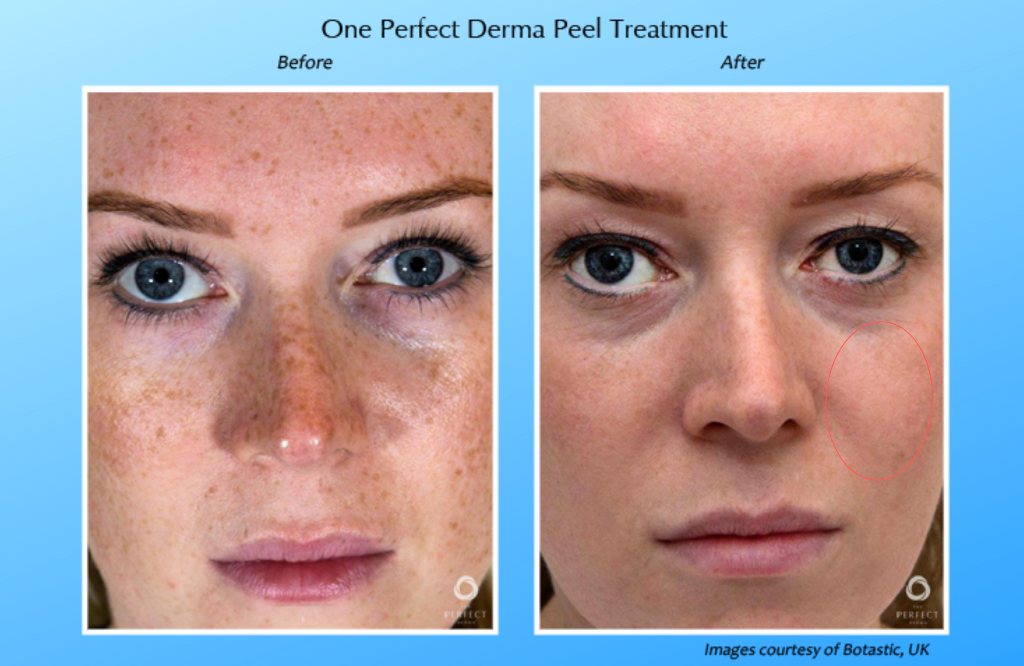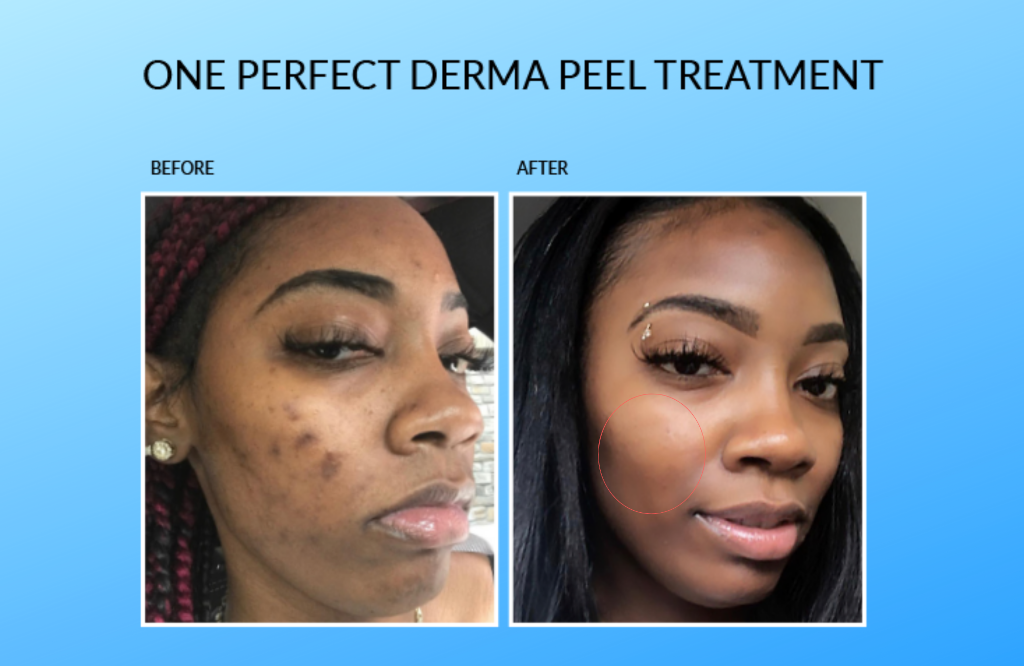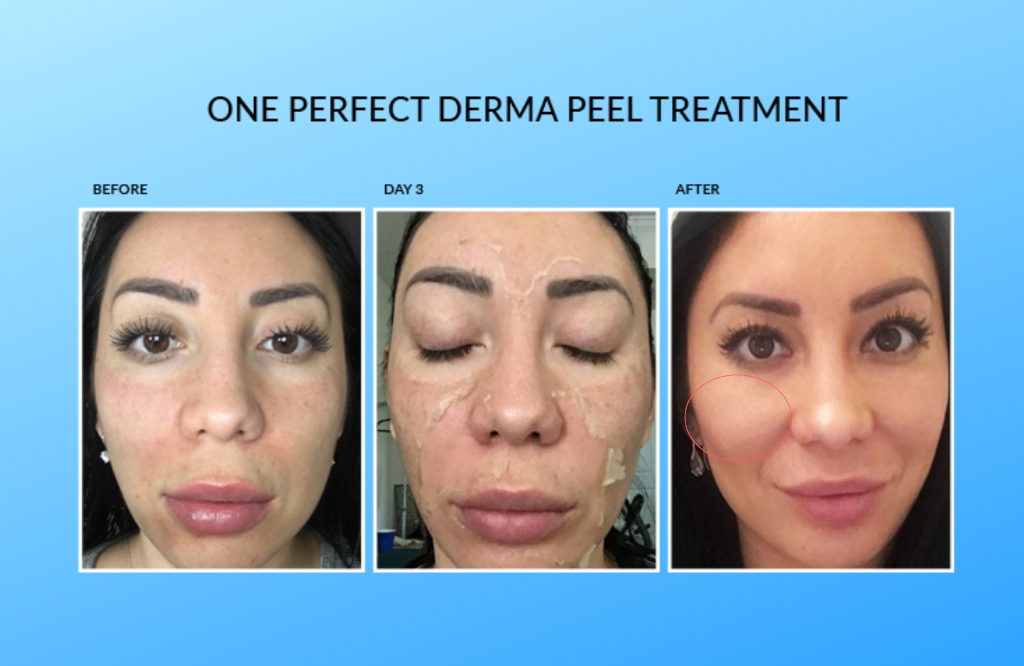 How Long Do Results Last?
We will provide Perfect Derma Peel home care kits for your treatment. If clients use this (and follow post care instructions), results will often last 3+ months. We often recommend maintenance treatments a couple of times per year depending on your desired skin results. Our Master Estheticians will discuss a treatment plan with you during your consultation.
Who Is a Candidate?
Anyone with hyperpigmentation (ex. melasma, post-inflammatory hyperpigmentation, sun damage, etc.) fine lines, wrinkles or uneven texture will benefit from The Perfect Derma Peel in Bellevue. Skin types ranging from Fitzpatrick 1-6 (all ethnicities) are safe to treat with this peel, as well as a wide range of ages. Certain pre-treatment instructions may apply depending on the skin type which will be discussed during your consultation.
Does This Peel Burn? (Post-Peel?)
Patients often report some tingling or stinging upon application of the Perfect Derma Peel; it passes after ~30-60 seconds before the numbing agent kicks in. It takes only 15 minutes to apply the product, no more than 30 minutes for the whole peel. Immediately post-treatment, your skin may appear red or darker as if you'd been sunburned – this is a normal skin response due to the active ingredients in the peel as well as its color. Expect peeling to begin on day 3, which usually finishes on day 7. While normal activities can be resumed post-peel, we recommend against heavy exercise (and sweating) which can irritate the skin, as well as saunas, hot tubs or pools throughout the week. It is recommended to wait at least 24 hours before applying makeup.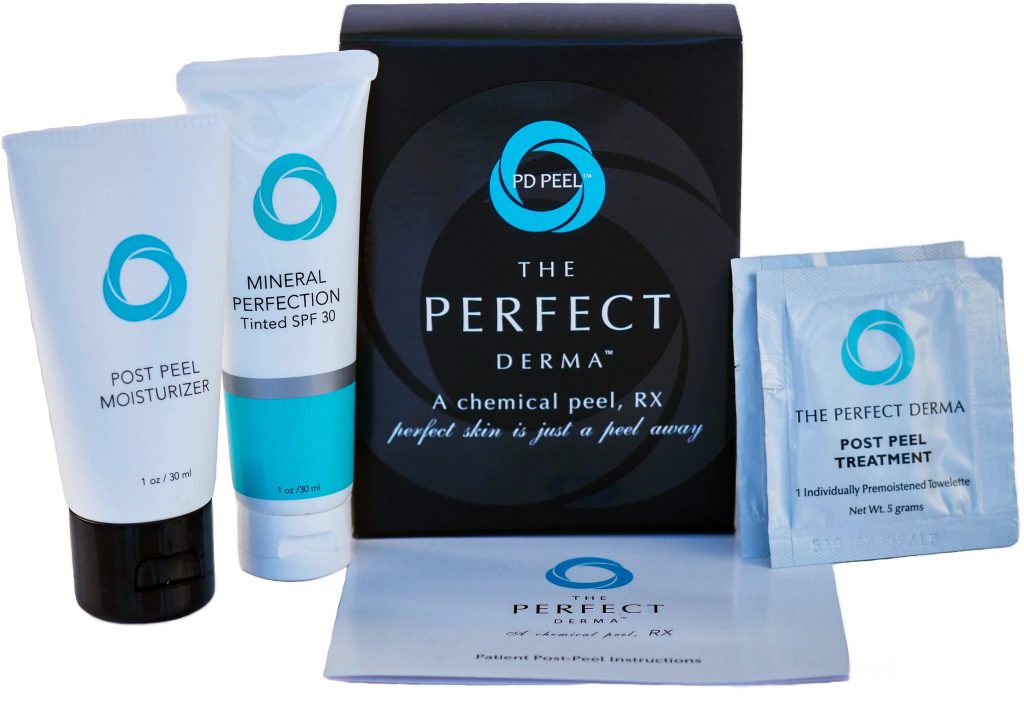 *the home care kit: to protect and enhance your peel results!
What About Sun Exposure?
To be safe, please avoid sun exposure at least 2 weeks before and 2 weeks after treatment. This reduces risk of hyperpigmentation, scarring, and allows clients to get the best results from their treatment.
How Do I Get Started?
To move forward with an amazing Perfect Derma Peel in Bellevue, please call or text our front desk @ (425) 643-5772 or submit an appointment request. We will be in touch soon to answer any questions you may have. Thank you!