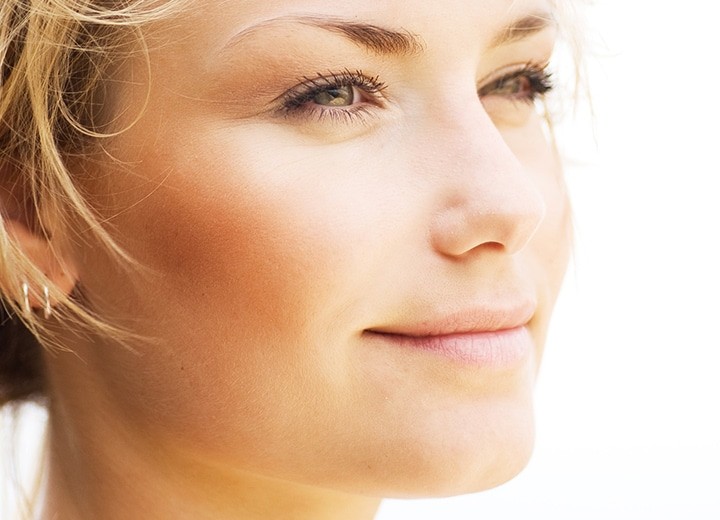 Kybella® in Bellevue
Kybella® is a breakthrough, non-invasive, injectable treatment for a "double chin," also called submental fat. This fullness under the chin can be very difficult to remove through diet and exercise, but Kybella® can produce visible results in adults that are 18 or older with just 2-4 treatments.
Kybella® can be a great option for patients who are unable or unwilling to undergo a surgical procedure to correct submental fat. Treatments take about 15-20 minutes.
Is Kybella® Right For Me?
A consultation with a member of our medical staff is the best way to know if Kybella® is the best option for you, versus other treatment options. Previous procedures on the neck or face area might prevent you from being a candidate for Kybella® treatment, as this could increase your risk of complications. The effects of Kybella® on pregnancy or nursing are not known.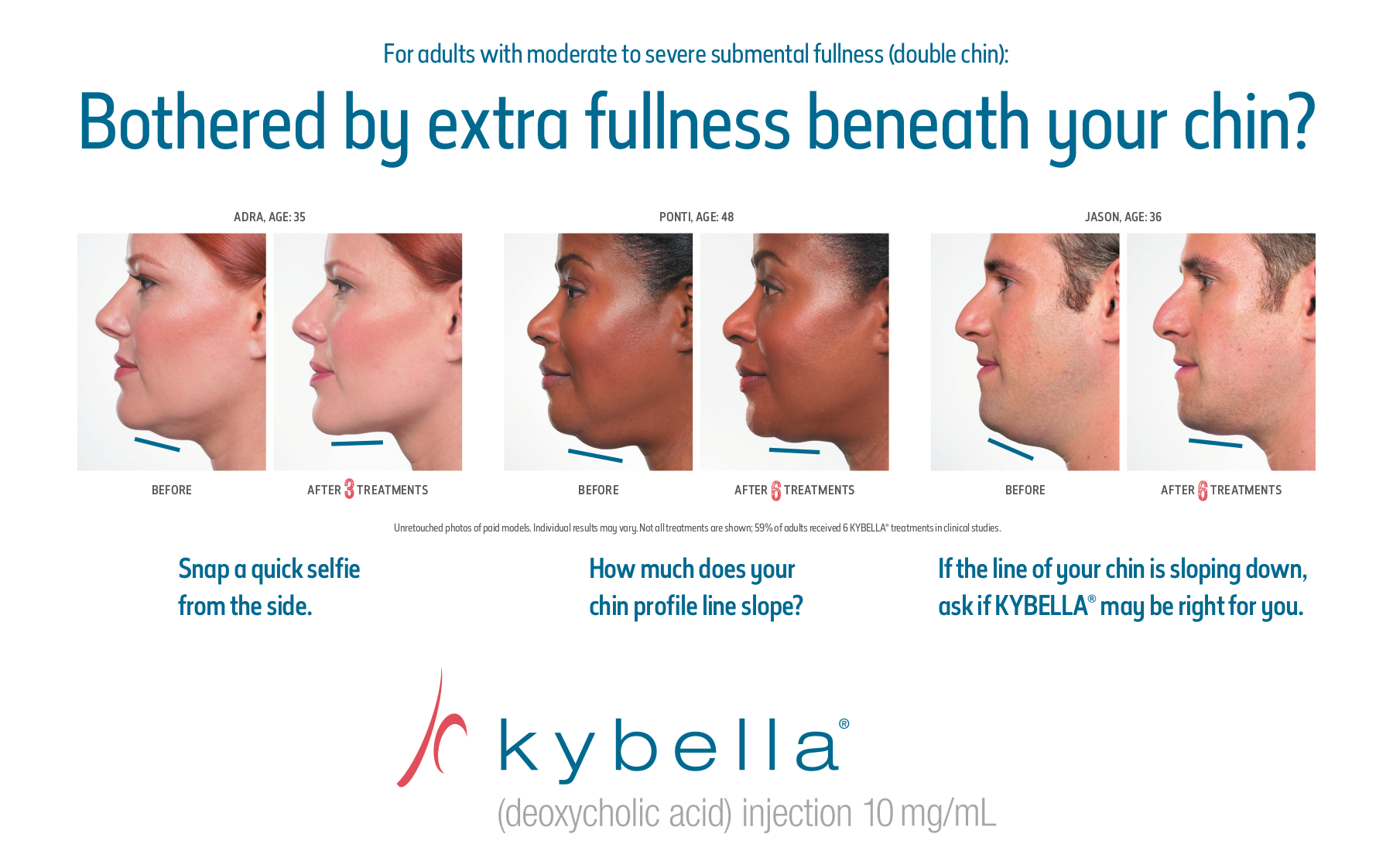 The Kybella® Treatment
Kybella® treatments are customized to fit your aesthetic needs, but generally, a member of our medical staff will administer several small injections in the fat underneath your chin. This is usually done in a grid-like pattern to ensure the area is treated evenly, and a topical numbing cream can be administered for your comfort. There is no downtime required for Kybella® treatments, meaning your busy schedule won't be interrupted.
Kybella® FAQs
What is Kybella®?
Kybella® uses synthetic deoxycholic acid which is a bile salt commonly found in the digestive tract and helps safely dissolve fat. Once the cells are dissolved, they can no longer accumulate or store fat, meaning the results are long-lasting. Submental fullness can be the result of many things, including aging, weight gain, or genetics. Kybella® dissolves these fat cells that can be difficult to remove through diet and exercise.
When will I see my best results?
A member of our medical staff will determine the best treatment plan for you, depending on the amount of fat present under your chin. Most patients receive 2-4 treatments that are spaced one month apart before they begin to see substantial results. Our medical staff can give you the best idea of what results you can expect.
How long does Kybella® last?
Because Kybella® dissolves the fat cells so that they can be safely absorbed by the body as waste, it can be very difficult for the body to begin storing fat cells in the area again. Results are generally long-lasting, given that a healthy lifestyle is maintained. Many patients find permanent results with Kybella®.
Is Kybella® painful?
Because the submental area can be sensitive, a numbing agent might be administered to aid your comfort. Kybella® is a simple injection, but your relaxation is our highest priority.
Who should not use Kybella®?
Kybella® is safe for patients who are over 18 years old and who are not nursing or pregnant. Patients should inform their medical provider of any allergies or prior treatments of the face or neck in order to avoid complications.
What are the side effects?
Side effects are usually minimal because it's a simple injection. However, swelling, bruising, or irritation at the injection site are possible and can usually be managed according to our medical provider's instructions. You should inform us of any trouble swallowing or numbness.
If you are considering Kybella® and would like to discuss your treatment plan, contact our office to schedule a consultation with our trained medical professionals.

Introducing Pro-Nox™: For Client Comfort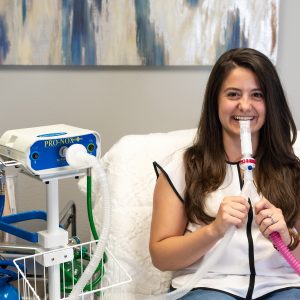 Pro-Nox™ is the perfect helper for clients getting injectables who are prone to some discomfort and/or anxiety during treatment(s); it is a safe and effective combination of Nitrous Oxide and Oxygen (N20) which clients can inhale at their preference and leisure during treatment. Pro-Nox is similar to "relaxing gas" at dentist offices around the world. It reduces anxiety and discomfort during injections without adding any extra treatment time.
It is self-administered, very fast acting and dissipates from your body within 10 minutes. We only ask that our clients wait 20 minutes in our waiting area before operating a vehicle. We're charging just $75 Per Treatment to use Pro-Nox at Advanced Skin and Body Solutions.
Over 4,000 medical practices around the U.S. and Canada use Pro-Nox, as it can be paired with most treatments at a low cost. It's the MOST requested anxiety-relieving spa solution. In a study of 200 medical practices, 99% believed Pro-Nox made their procedures more comfortable, 99% said patients were satisfied and 100% said it's easy to use!
Got any questions about Pro-Nox™? We offer free consultations for injections w/ Pro-Nox, or text those to (425) 643-5772. 📲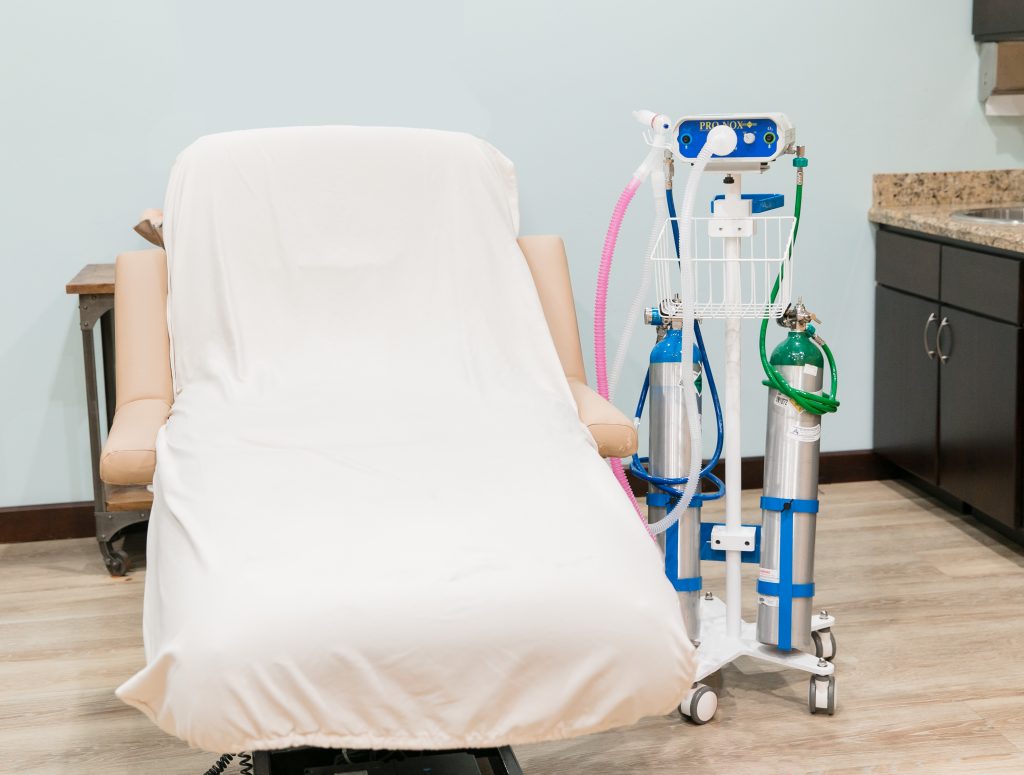 Let's Talk!
Call (425) 643-5772 to schedule a free consultation or book an appointment.
At Advanced Skin and Body Solutions, we use cutting-edge techniques and the highest level of customer service to help you look your best, and more importantly, feel your best. We'll recommend a treatment to address your concerns and deliver your desired outcomes.
CoolSculpting, Botox, Emsculpt, oh my! These medical spa treatments often common with a preconceived notion as being geared towards women. After all, many advertisements for treatments such as these feature before and after images that are primarily women, which may...