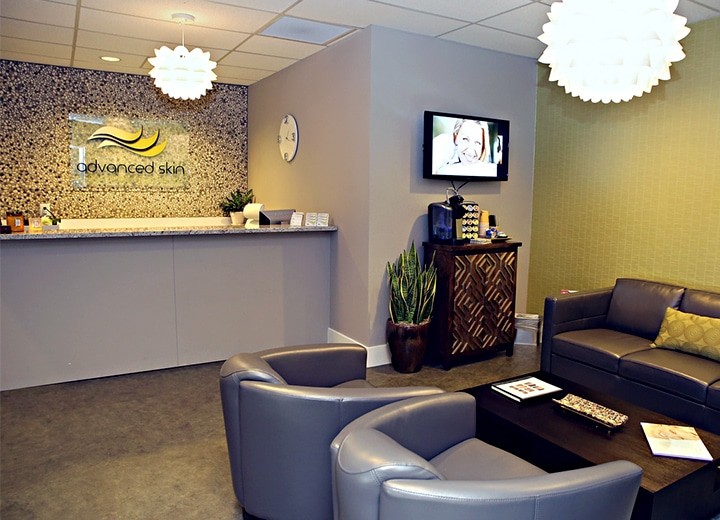 Praise For Advanced Skin and Body Solutions
We are so thankful for your reviews and feedback on our services at Advanced Skin and Body Solutions. Our staff is grateful and takes pride to offer the best spa services in Bellevue. Read our reviews across the web below!
I could not recommend coming to advanced skin and body more. The staff is incredible, very friendly and warm every step of the way. I came in for my coolsculpt consultation and started out feeling very embarrassed and uncomfortable discussing my body and issues I have with it. However, by the end of the consult I felt relaxed and at ease and was very happy with my decision to make the leap without ever feeling pressured.
Since that consult, I have received coolsculpting and cooltone treatments on my stomach and flanks…I am LOVING the results. I have noticed it the most at my flanks, they pretty much disappeared and my pants and skirts fit so much better! I can feel my abs underneath the layer of fat I still have and it definitely has motivated me to work out more and eat better to help the process.
Along with the coolsculpting and cooltone, I have also received Botox and juvaderm and no surprise but those were both great experiences as well!
I strongly recommend coming to Advanced Skin and Body Solutions, you won't regret it!
This place is amazing! All the ladies are so knowledgeable and make you feel so comfortable. I got a great facial with dermaplaning with Sheridan and my face has never looked and felt so good! They have amazing state of the art equipment and help choose what treatment is best for me. The lady at the front desk has helped me to schedule appointments easily and is so welcoming when I come in. I will be back!
I went to Advanced Skin and Body Solutions for the first time this past February for a cool sculpting session. I'd gone in for a consultation earlier that same month and was very impressed with the genuine and friendly demeanor of the whole staff and I immediately felt comfortable. This was really important to me considering how vulnerable I felt getting this procedure done. I've never been the type of person who has placed much value in body modification but over the years (and, post childbirth) I've definitely noticed a change in my body, especially my belly, that simple exercise and diet wasn't making as much of a difference as I wanted. Since I'm reluctant to deal with the cost and time spent healing from liposuction I wanted something less invasive and with less down time. This is what led me to cool sculpting.
The procedure is a bit awkward, but not uncomfortable. Immediately afterwards I doubted whether I'd made the right decision because the inflammation post procedure was so dramatic. I was told this was to be expected but I really wasn't prepared mentally.  However, within about about two weeks I started to notice subtle, yet positive changes in my skin texture and the shape of my belly and love handles. By three months I was sold on it and I'm now scheduled to go in for my second procedure tomorrow.  If you're considering cool sculpting I can't recommend Advanced Skin and Body enough. I think they're the best.
I love this place!! I'm new to the area and I didn't know a good place but I chose them since I saw a lot of good reviews which now after actually going there I see why!!! They are so nice… great at what they do and will always respond to even TEXT MESSAGES!!! The nurse practitioner there is super goood and nice she made it so easy and beautiful for me. (My first time getting a procedure ) . Love them !!! Will always go back 🙂