Concerned About Investing In Medical Spa Services That Don't Live Up To Your Expectations? Our "Great Service Guarantee" Gives You Peace Of Mind
When you go to a medical spa, you're making a decision to invest in yourself. It may be body contouring treatments to reduce fat and tone muscle, injectables for a more youthful looking appearance, medical grade skincare to solve a range of issues – you name it. Naturally, you want to know that your time, energy, and money will be well spent. You have certain expectations of your experience and results, and rightfully so.
The Advanced Skin And Body Solutions "Great Service Guarantee"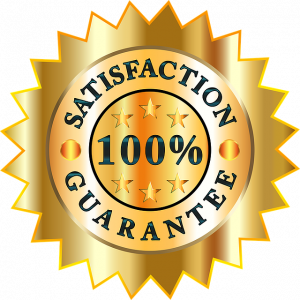 At Advanced Skin and Body Solutions, it's important to us that patients have a consistently great experience. Delivering great service is part of our culture and it's a pillar of our success. That's why we offer a "Great Service Guarantee". Basically, if the service you receive is less than great, we'll do everything in our power to make it right. That's our promise to you.
This is the ONLY guarantee for medical spa services of its kind in the state of Washington. When you're ready to schedule a free consultation, just call or text us at (425) 643-5772.
What Patients Say About Advanced Skin and Body Solutions…
"Advanced Skin and Body Solutions is where I come to decompress, to enjoy myself. To invest in myself for the long term goals. I was fortunate to learn that you get what you pay for and I am so happy I found AS&BS, which has not only high quality service and selections, but fair prices as well.  I am a big fan of supporting small business and this is one of my favorites to spend those couple extra dollars instead of taking a silly risk of a slightly lower price or sketchy quality from an online retailer…The entire crew takes care of me no matter what the question or ask is, often going that extra effort. They do so much to help each client.  I do get many many compliments on my skin now over the weeks since I started making regular appointments… Can't wait to be at AS&BS next! I without a doubt recommend Advanced Skin and Body Solutions, they are incredible!!" –Danielle M.
"I LOVE everything about Advanced Skin and Body Solutions. From the convenient location with plenty of parking, to the ambiance and amenities of the front lobby, to the comfortable treatment rooms. But the standout feature is the service. Five star service all around! The front desk ladies always greet you with a smile and make check-in/check-out a breeze. The owner, Jennifer, is particularly likeable – down to earth with a genuine personality. She should be incredibly proud of the business she's built!…" –KLS
"There is literally not a word in the English language that fully defines how fabulous the staff is at Advanced Skin & Body.  It definitely starts with the owner, Jennifer Washburn who possesses the perfect blend of professionalism, knowledge & client care while making you feel like a treasured family member each time she connects with you.  Jen's team follows her example at every point of contact… I am so grateful that I found Advanced Skin & Body and I highly recommend them to anyone looking for a quality medical spa experience." –Jlyn Albright
"I could not recommend coming to advanced skin and body more. The staff is incredible, very friendly and warm every step of the way. I came in for my coolsculpt consultation and started out feeling very embarrassed and uncomfortable discussing my body and issues I have with it. However, by the end of the consult I felt relaxed and at ease and was very happy with my decision to make the leap without ever feeling pressured. Since that consult, I have received coolsculpting and cooltone treatments… I am LOVING the results… it definitely has motivated me to work out more and eat better to help the process. Along with the coolsculpting and cooltone, I have also received Botox and juvaderm and no surprise but those were both great experiences as well! I strongly recommend coming to Advanced Skin and Body Solutions, you won't regret it!" –Katie D.
"This place is amazing!!! From the moment you walk in the door it feels welcoming and comfortable – not a vibe found at most Med Spas. The staff is friendly but professional, the ambiance is high end but not arrogant. The staff is passionate, well trained, and friendly. I will go back here time and time again for CoolSculpting, Botox, clinical facials, and more! If in doubt, just go in for a consultation and I'm sure you'll love it as much as I do!" –Jayme Butenschoen
Click here to see more of our reviews on Yelp.
Schedule A Free Consultation Today
We want you to feel well taken care of, just like these patients. If you have a beauty interest or concern, we offer free consultations for all of our services. Call or text us at (425) 643-5772 to schedule yours today. You can feel good about your decision to book with us because of our "Great Service Guarantee". We can't wait to meet and pamper you!