Meet Our Expert Team Of Aesthetic Professionals
The expert team at Advanced Skin and Body Solutions consists of more than a dozen highly-qualified, service-focused aesthetic professionals. We hire team members at the top of their fields and according to our mission and values. When you're at Advanced Skin and Body Solutions, you're in good hands. Scroll down to meet our expert team of medispa specialists, estheticians, stylists, and more.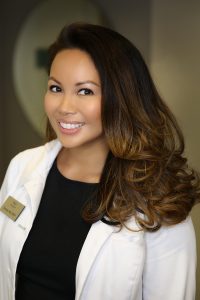 Sherisse Hill, ARNP
Medical Director
Sherisse Hill is the Medical Director at Advanced Skin and Body Solutions. With a bachelors and masters degree in nursing, she practices as an Advanced Registered Nurse.
She started her career in cosmetic dermatology with the pioneers of Botox in beautiful British Columbia. This exciting work with top dermatologists inspired her to pursue more education and specialize in various cosmetic procedures. Known for her meticulous attention to detail, Sherisse expertly administers Botox, dermal fillers, platelet rich plasma, ablative and non-ablative lasers, skin tightening, and other medical grade procedures.
Sherisse is also one of the Certified Diamond CoolSculpting Specialists at Advanced Skin and Body Solutions. Among other qualifications, she is a graduate of the CoolSculpting Masters Course, was involved in clinical trials for this revolutionary fat loss treatment, and has published research in this area.
Clients appreciate that Sherisse holds herself accountable to science-based medicine instead of personal anecdotes and incorporates skin health in her approach to aesthetics. She brings a wealth of knowledge and experience to every consultation – injectables, skin treatments, body contouring, and hair treatments.
Sherisse loves building relationships with everyone in the aesthetics industry, especially clients. What she finds most fulfilling is seeing the physical and emotional transformations of her clients. When she's not working, Sherisse enjoys spending time with family, hiking the Pacific Northwest trails, Crossfit, and traveling. She and her husband welcomed their son in October 2019.
Education:
University of Victoria: Bachelors in Nursing
Athabasca University: Masters in Nursing: Nurse Practitioner
Affiliations & Memberships:
American Academy of Nurse Practitioners
Dermatology of Nurses' Association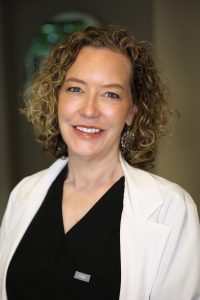 Felicia Forrest, ARNP, MSN
Aesthetic Injector
Felicia Forrest is an Advanced Registered Nurse Practitioner and aesthetic injector at Advanced Skin and Body Solutions. She's passionate about building relationships with patients and using dermal injections to enhance patients' natural beauty.
Felicia brings many interesting experiences and skills to her professional work with our medical spa. She's been a nurse practitioner for more than two decades and her background includes working as a nurse midwife and women's health nurse practitioner. A few years ago, she was ready for a change and craving a creative outlet. That's why she started working in aesthetic medicine – and enjoys every minute of it.
Felicia never underestimates the importance of listening to patients. She considers this the foundation for giving them the results they desire and best overall experience. She also makes a point to educate patients so they know what to expect and look forward to. Seeing her patients happy and satisfied is her favorite part of practice. She understands the transformative power of aesthetic medicine – when people feel their best, they express that to the world.
When Felicia's not working, she enjoys good food, good coffee, running, Crossfit, being outside in nature, and spending time with family and her dogs. She has a daughter who is a competitive swimmer and water polo player, so she spends a lot of time driving to pools and attending meets and matches.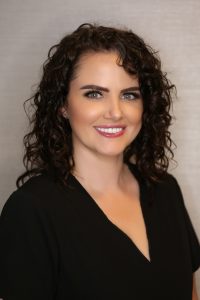 Danielle Lineback
Licensed Master Esthetician and Certified Diamond CoolSculpting Specialist
Danielle Lineback is a Certified Diamond CoolSculpting Specialist, Licensed Master Esthetician, and Xtreme-Certified Lash Stylist who has been with Advanced Skin and Body Solutions since 2011. She graduated from CoolSculpting University, Washington Laser Institute, and Euro Institute of Skincare where she achieved the highest GPA in her graduating class. Danielle loves working with the expert team at our Bellevue medispa. She especially loves building relationships with clients and helping them see their beauty both inside and out.
Danielle's favorite area to treat with CoolSculpting is the torso (abs and flanks together). On women, CoolSculpting this area reveals a beautiful hourglass figure. On men, it shows off an attractive "v" shape. Clients appreciate her positive approach, willingness to share her own experiences, and attention to individual needs.
In her previous career, Danielle worked at Washington Mutual Bank as a bank teller and assistant branch manager. She and her husband Josh are living out their dream of owning acreage where their three children have space to play and their dogs, a cat, and chickens are free to roam. When she's not working, she spends most of her time on the sidelines of the soccer field or bleachers of the ballpark cheering on her kids. Danielle especially enjoys taking an occasional girls' weekend away, going for date nights with Josh, and sitting on the back porch with good company, food, and wine.
Those who know Danielle describe her as sincere and no-nonsense. She feels fortunate to work in Washington State's #1 locally-owned CoolSculpting business. Danielle believes that commitment to service, results, and authenticity (no sales quotas!) is what makes Advanced Skin and Body Solutions so successful.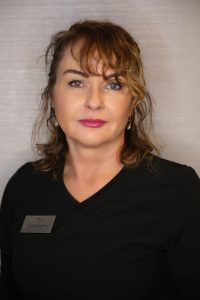 Tawnya Lemley
Licensed Master Esthetician and Permanent Cosmetic Artist
One of our veteran employees, Tawnya has been with us since 2004! She works as a master esthetician, cosmetic tattooist, and Xtreme Certified Lash Stylist. Raised in Seattle, Tawnya graduated with her degree in graphic arts and worked in tech firms for 10 years. Her favorite thing about working at Advanced Skin and Body Solutions is the genuine, caring, and enthusiastic environment that Jennifer, the owner, creates every day. Tawnya is a mom to two kids (20 and 16 years old) and one crazy feline. In her free time, Tawnya enjoys laughing with family and friends, painting, and Jazzercise!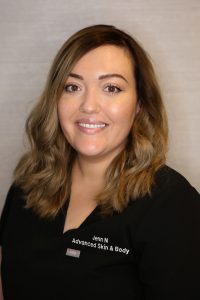 Jennifer Nyman
Licensed Master Esthetician 
Originally from Bellevue, Jenn has been with us since 2011. A master esthetician, medical assistant, and certified Xtreme Lash Stylist, Jenn was educated at the Euro Institute of Skin Care, Pima Medical Institute, and Washington Laser Institute. She loves working with our team of experts and clients, and especially enjoys working with people to help them look and feel their best. Through her work outside of Advanced Skin and Body Solutions as a medical assistant, Jenn knows the importance of understanding the science of skin. Jenn speaks fluent Spanish and has played the piano since she was six years old. In her free time, she likes outdoor activities like hiking, biking, and taking her dog Daisy out on long walks. She also loves shopping, spending time with family, and giving back to the community through service to help those in need.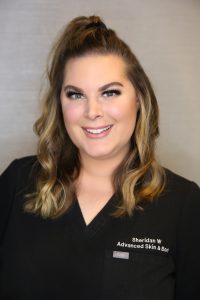 Sheridan Wesley
Licensed Master Esthetician 
Sheridan is one of the wonderful master estheticians on our expert team. She joined Advanced Skin and Body Solutions in 2016 — right out of esthetician school! Sheridan absolutely loves doing eyelash extensions, but you can also find her helping clients with a variety of treatments to make everyone feel like their personal best.
She has a cat named Wilfred and loves to travel to the beach from the Oregon Coast all the way to the Caribbean!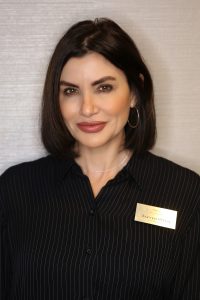 Shannon McBay
Operations Manager
Shannon is our spa manager! She joined Advanced Skin and Body Solutions in 2017 after spending most of her career in management roles for investigations/attorney service and women's specialty apparel. Born and raised in Southern California, Shannon moved to Washington 20 years ago and is now a truly converted "Cali-Washingtonian". In her free time, you can find Shannon hiking, watching cheesy horror movies, and taking spontaneous road trips. She loves being part of such a passionate, customer service-oriented team!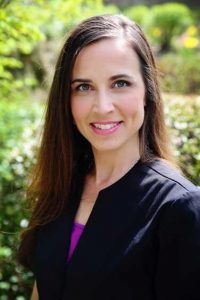 Danielle Walsh
Bookkeeper/Payroll
Our accountant, Danielle, is one of our veteran employees — she's been on the Advanced Skin and Body team for more than 13 years! After getting her MBA and working in Human Resources in Boston, she switched paths to finance when she made the move to the Seattle area 17 years ago. Danielle loves a lot of things about her job, but first and foremost, she appreciates her coworkers; our expert team truly feels like a family. Outside of work, she loves to exercise, travel, and spend time with her four wonderful kids and husband.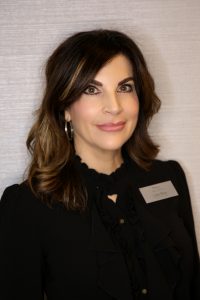 Laura Sliva
Guest Services Coordinator
Laura works in guest services and also serves as our in-house girly girl! Besides loving all things shopping and fashion-related, Laura has a B.A. in apparel design from Western Washington University. Born and raised in Moreno Valley, California, Laura previously spent 18 years as a store manager for Cache, an upscale women's boutique. Laura has been on the board of the Christian nonprofit organization W.I.N. (World Impact Network) for the past 10 years, where she works to empower people through education, both locally and in developing nations around the world. Laura married her husband on the banks of the Nile in Uganda and they have three kids – four if you count their adorable dog, Dakota.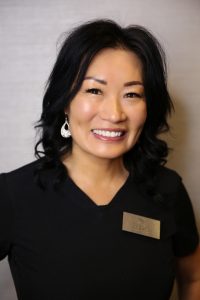 Lori Jeremiah
Guest Services Coordinator
Lori has been with us as a guest services coordinator since 2017. She loves all the wonderful people on the expert team at Advanced Skin and Body Solutions! When she's not helping our guests have an A+ experience, you can find her teaching kickboxing and weightlifting classes. Lori has been married to her high school sweetheart for 27 years, has three grown-up children, and one cat (she is a self-proclaimed crazy cat lady). Look for Lori (and her big smile) at our front desk.
Jennifer Washburn is the Founder and President of Advanced Skin and Body Solutions. If you don't know our story, she started our Bellevue medspa back in the early 2000s because she saw a way to help people. Still today, helping people is what we're all about. The 2020...