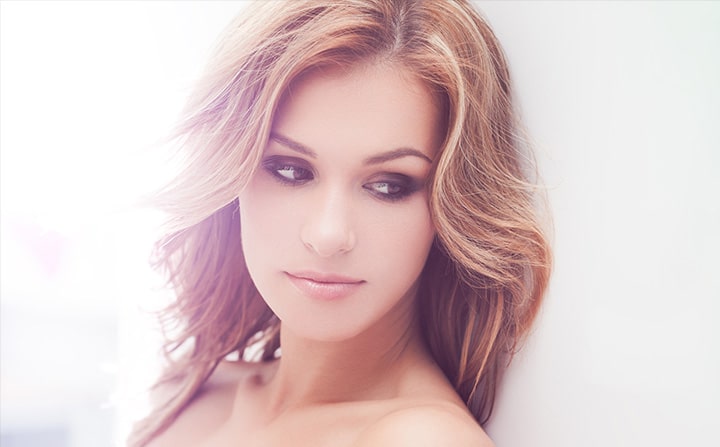 Injectable Dermal Fillers in Bellevue
We can't stop aging, but we can certainly reduce its effects on the skin. Have you noticed that your skin is sagging more than it used to? Is your skin less smooth than it was a few years ago? You may be a great candidate for injectable dermal fillers like Juvéderm®, Sculptra®, and Voluma®. Injectable dermal fillers are a virtually pain-free, non-surgical way to treat sagging, wrinkling, and dull-looking skin. Advanced Skin and Body Solutions in Bellevue offers a range of treatment options to restore volume and youthful appearance.
Restore Youthful Features in the Short and Long Term
Injectable dermal fillers in Bellevue are most commonly used to plump up areas of the skin that have become slacker, smooth fine lines or wrinkles, and restore lost volume. As we age, the amount of hyaluronic acid and fat that fills out our faces and provides youthful contouring diminishes. This is how wrinkles, fine lines, and sagging occur. Dermal fillers are often made from hyaluronic acid, mimicking the naturally occurring hyaluronic acid found in the body. This is why injecting them into the skin restores a smooth and youthful-looking appearance. We also have a naturally-occurring protein in our skin called collagen. Collagen helps to keep the skin looking smooth, but as we age, collagen stores naturally decrease. Dermal fillers can even help stimulate collagen production. Over time, the skin repairs itself to become smoother and younger-looking.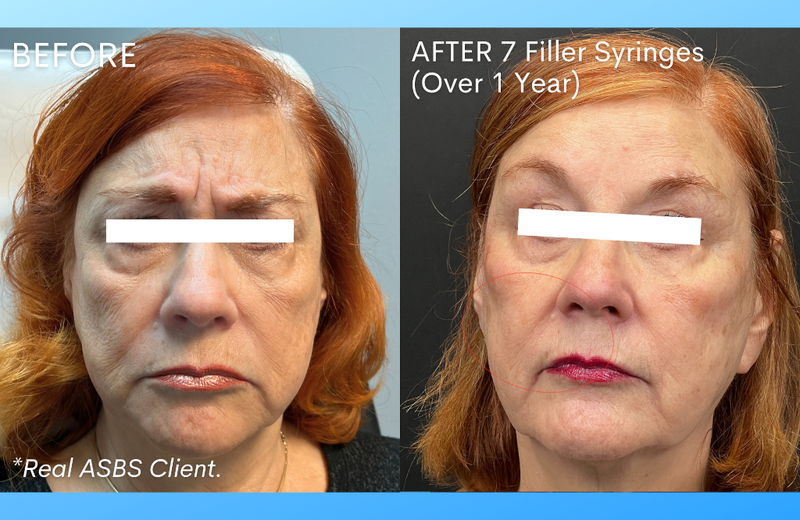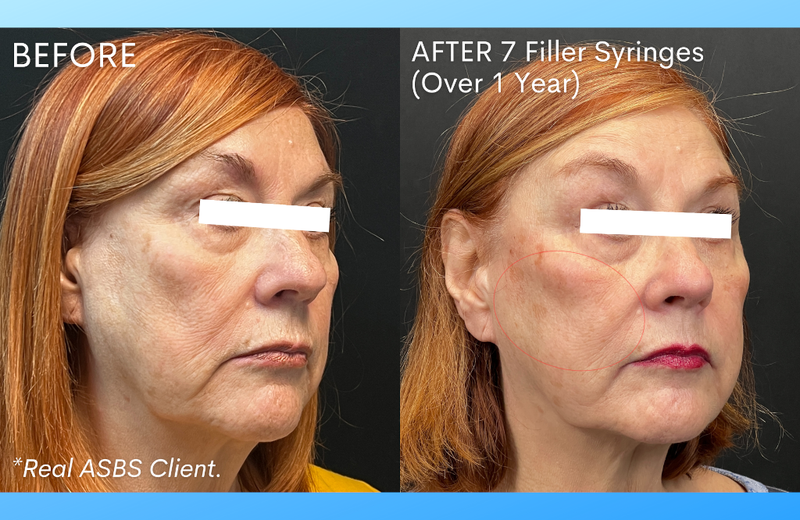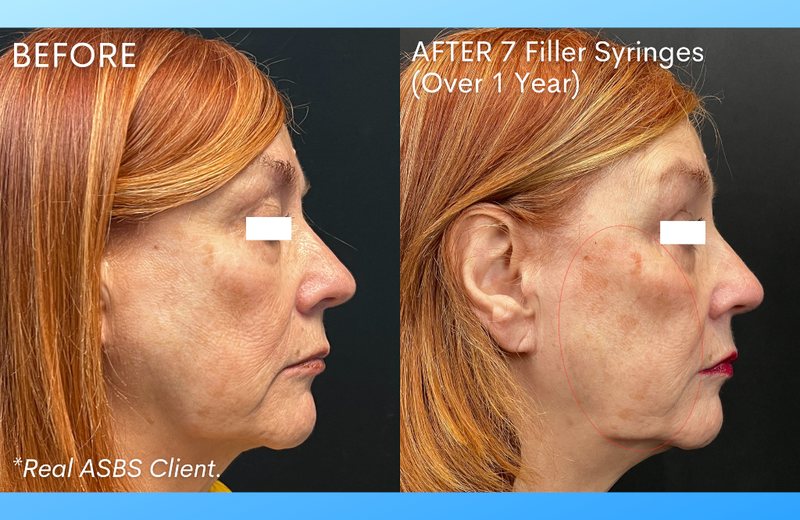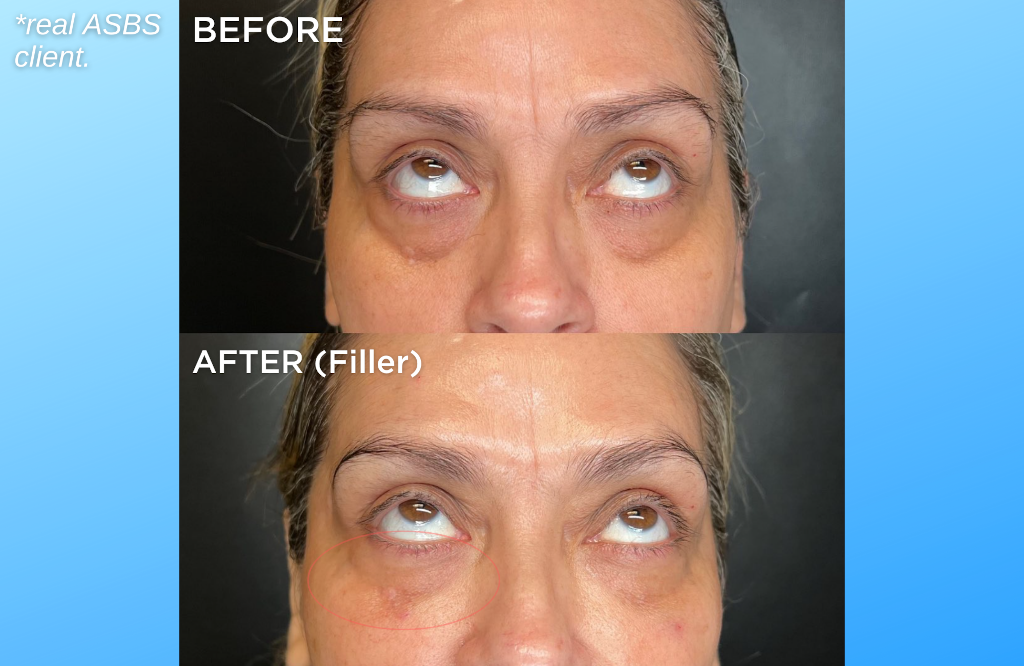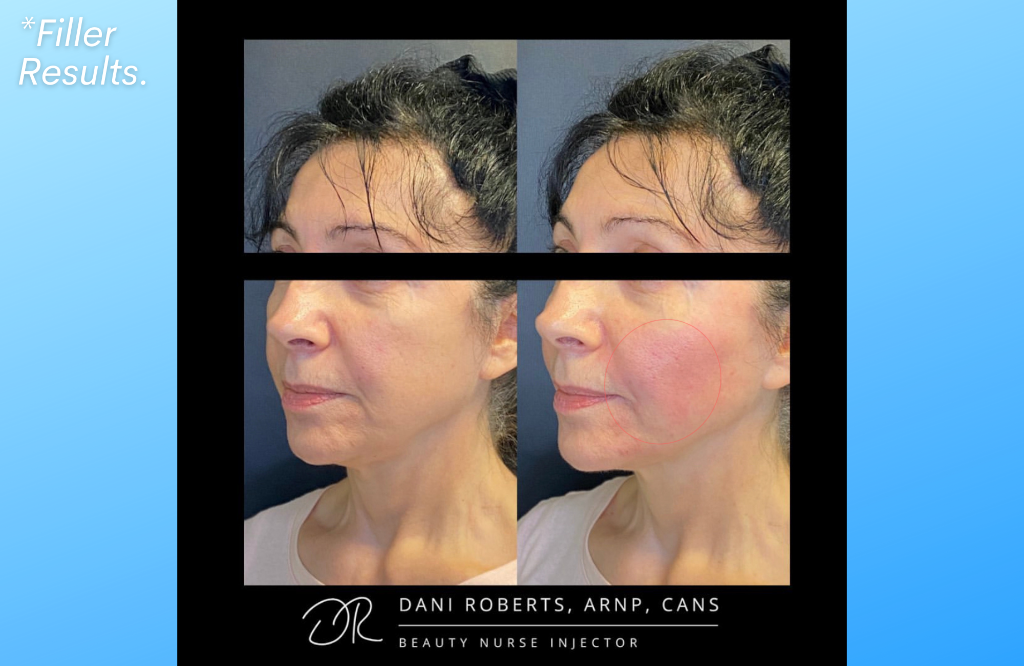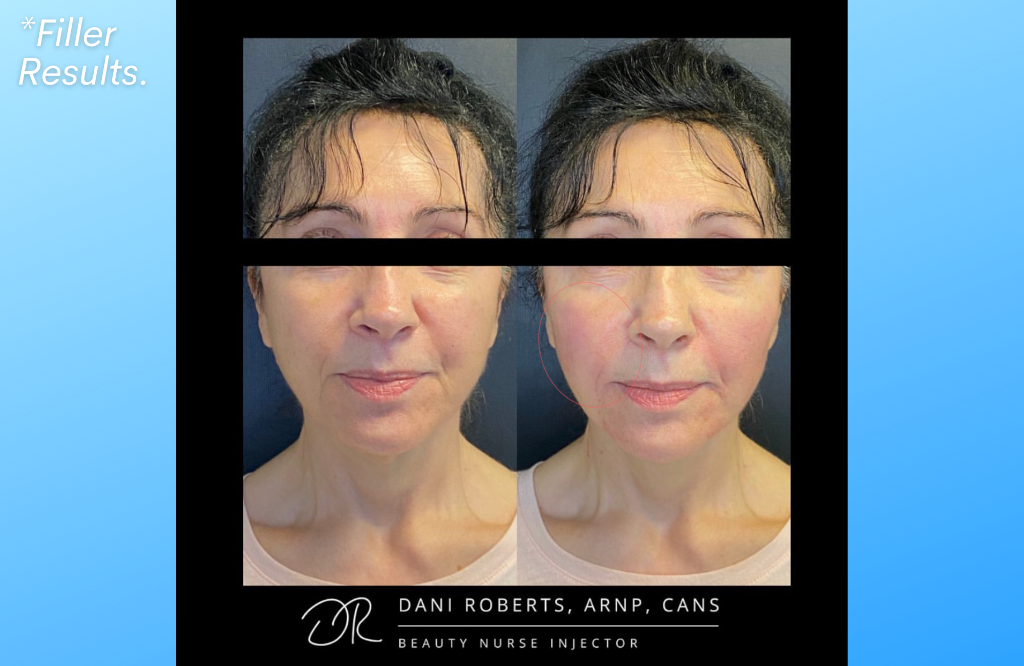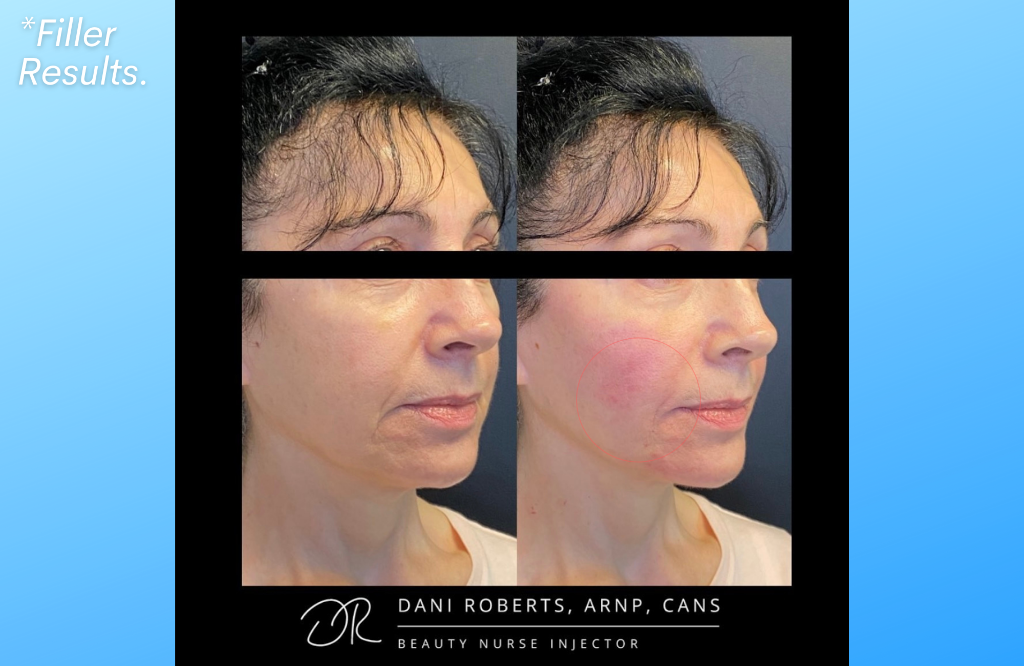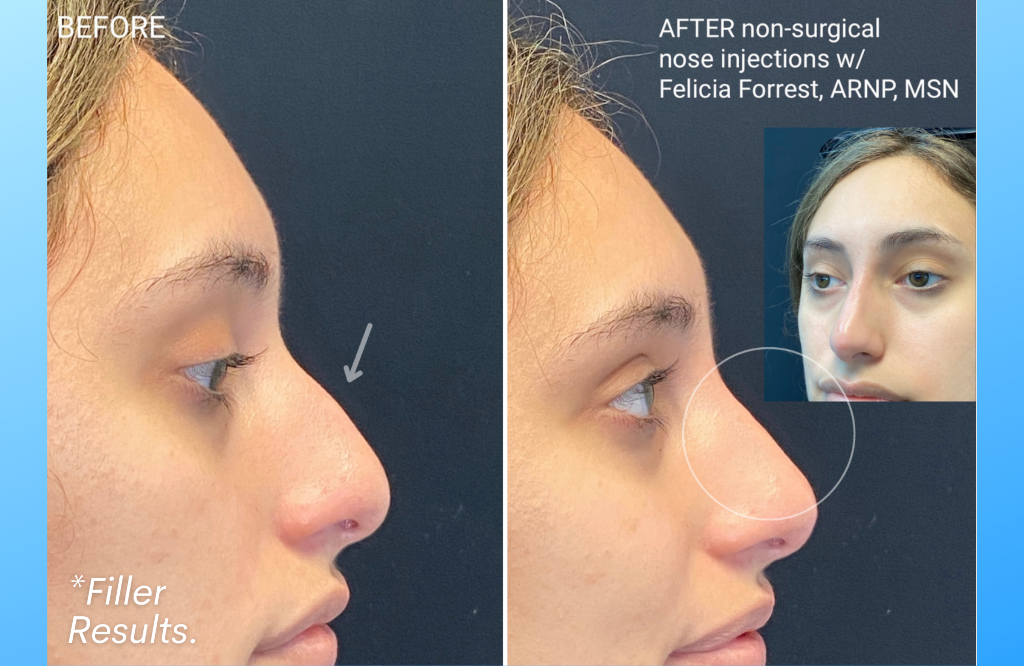 Customized Treatment at Advanced Skin and Body Solutions
The skin specialists at Advanced Skin and Body Solutions meet with patients to determine customized dermal filler treatment plans. Every patient has unique features, concerns, and goals. You may be interested in addressing volume loss in a smaller area, or more complex options that yield robust results. We choose from a variety of different dermal fillers to achieve the desired aesthetic.
Schedule a Free Consultation
Schedule a complimentary initial consultation at Advanced Skin and Body Solutions in Bellevue. We'll discuss your questions, concerns, and goals to develop dermal filler treatment plan at no cost to you. Call (425) 643-5772 or complete our Contact Us web form today.
Juvéderm®
As one of the leading hyaluronic acid fillers available, Juvéderm® helps restore lost volume while smoothing and contouring to provide natural-looking, lasting results in the face, lips, and hands. Juvéderm® is a soft and pliable option available in various forms, helping you target specific areas for beautiful, youthful results. We use a range of Juvéderm® products.
Juvéderm Ultra XC® includes lidocaine which is a local anesthetic to numb the treatment area and increase comfort during treatment. This is a popular product to diminish wrinkles, restore volume to cheeks, and even plump lips. Each treatment helps to fight the effects of aging for up to one year.
Juvéderm Voluma® and Voluma XC® are popular for patients who want to correct deep lines or wrinkles, address age-related hollowing of the face, or fill out a large portion of the face after substantial volume loss (like a significant weight loss). Treatment with Juvéderm Voluma® can help to smooth out jowls, recreate high cheekbones, and firm up the jawline. The face becomes rebalanced and smooth.
Juvéderm Volbella® and Volbella XC® are solutions to flat lips and wrinkles around the mouth. These products add lip contour, smooth fine lines and wrinkles, and provide overall symmetry – without harsh swelling and bruising. They contain a lower concentration of hyaluronic acid to minimize swelling resulting in less downtime, less discomfort, and natural-looking volume for up to one year.
Juvéderm Vollure XC™ is a solution to moderate and severe wrinkles and folds such as nasolabial folds, marionette lines, and corner wrinkles. It contains a proprietary vycross technology that absorbs less water and reduces swelling. Juvéderm Vollure XC™ adds volume for tighter, younger-looking skin that lasts 12 to 18 months.
Sculptra®
Sculptra® may be the perfect dermal filler to accentuate your natural beauty. Derived from fruit acid, Sculptra® is a biodegradable dermal filler with sterile water and poly-L-lactic acid. The sterile water creates subtle, immediate results. As the immediate results fade over time, the poly-L-lactic acid promotes collagen production to gradually smooth wrinkles and add volume. Sculptra® adds volume to the cheeks and corrects deep wrinkles and folds around the nose and mouth. It is not suitable for around the eyes or lips. Patients may need a series of treatments and it may take weeks or months to see final results. Results last up to two years.
Get a Complimentary Treatment Plan
Schedule a complimentary initial consultation at Advanced Skin and Body Solutions in Bellevue. We'll discuss your questions, concerns, and goals to develop dermal filler treatment plan at no cost to you. Call (425) 643-5772 or complete our Contact Us web form today.
Click here to learn more about injectables.

Pro-Nox™: Client Comfort
Pro-Nox™ helps clients who are prone to discomfort or anxiety during treatment. It's a combination of Nitrous Oxide and Oxygen (N20) which clients self-administer. It feels like "relaxing gas" at the dentist. Pro-Nox adds no extra treatment time while it relieves discomfort. It acts fast and dissipates quickly from the body. We only ask that clients wait 20 minutes after treatment before operating a vehicle.
Our Pro-Nox add-on cost is $75 / Treatment.
Over 4,000 medical practices in the U.S. and Canada use Pro-Nox (it's the most-requested anxiety solution). Contact us for a complimentary consultation.