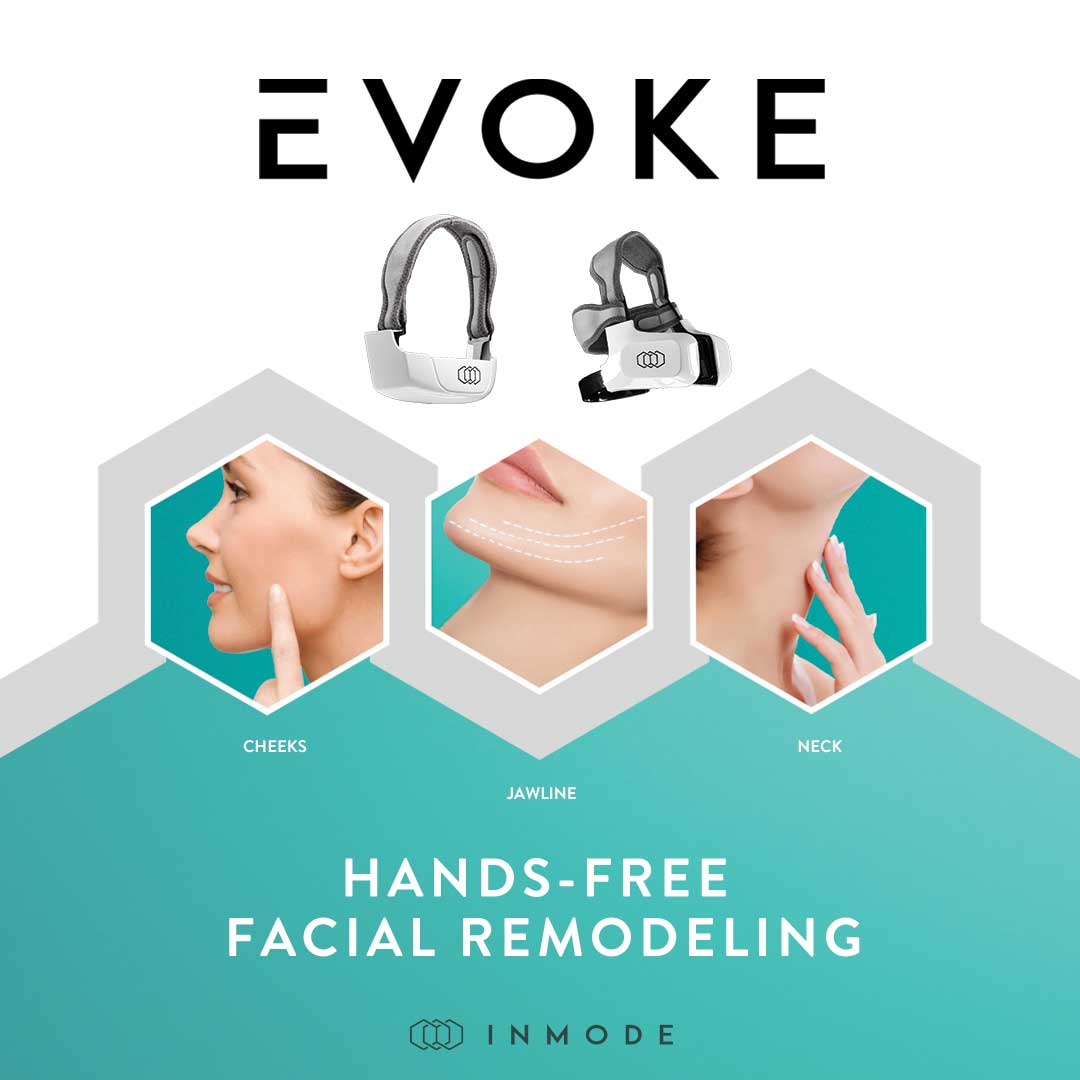 Evoke: Facial Contour
Evoke: Facial Contour is a non-invasive, quick and easy treatment to target and re-shape your face, jawline and chin. It uses "radiofrequency" heat energy to reach the skin's subdermal layers, for a more contoured facial structure. It also features no down time. Contact us to learn more about facial contouring at Advanced Skin and Body Solutions!
How Does Evoke® Work?
Evoke uses "radiofrequency" energy and volumetric heating to reach deep skin layers (subdermal). It remodels and shapes clients' facial tissue to appear more defined and youthful. You don't have to lift a finger, as Evoke is hands-free. It uses AI to target the skin with precision heat. Evoke is the "Tesla" of non-invasive contouring technology. Patients relax while Evoke stimulates new collagen production. Collagen is the key to facial contouring in Bellevue at Advanced Skin and Body.

Which Facial Areas Can I Treat?
Evoke is designed to contour several facial areas. Including: Chin, jawline, jowls, cheeks, and neck. Most clients want (at least) both face and chin. Just tell us what you'd like to focus on. We'll apply our targeted treatment.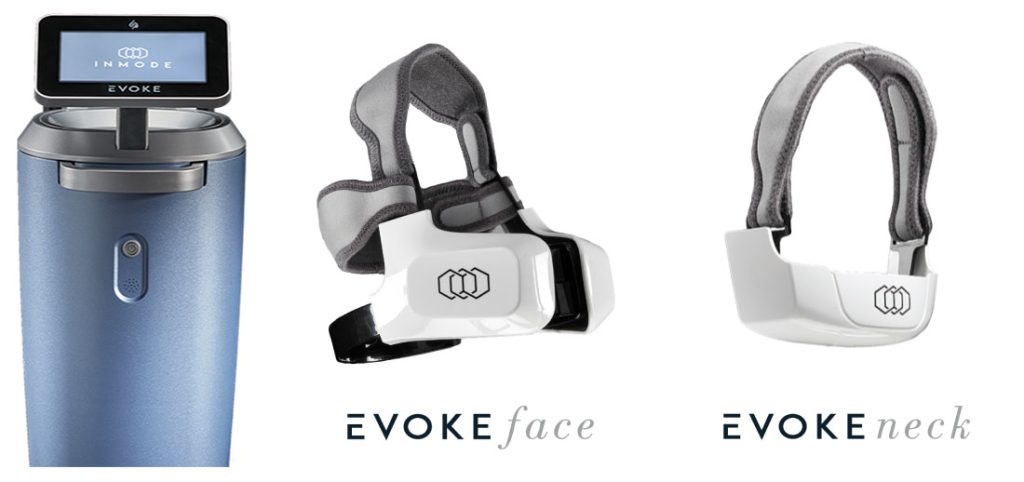 How Does Evoke Feel?
Some clients compare it to the feeling of a hot stone massage. As such, it is generally very comfortable. You can sit upright and get treated quickly while you browse your phone or relax. Treatments can be completed on clients' lunch breaks, as they only take ~30 minutes depending on goals. We will discuss treatment times and details during a free consultation.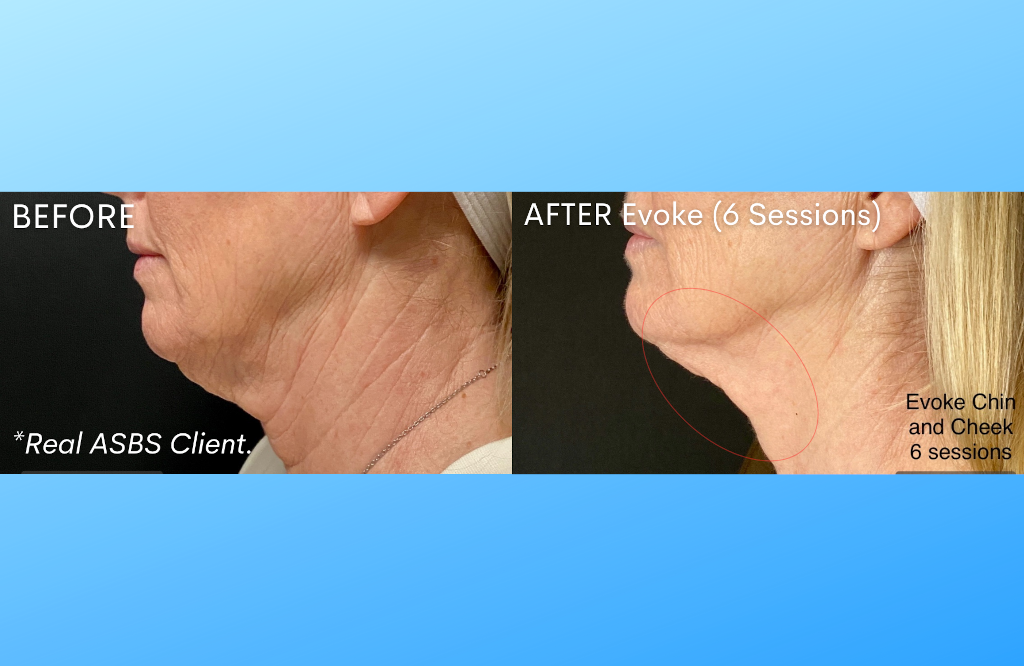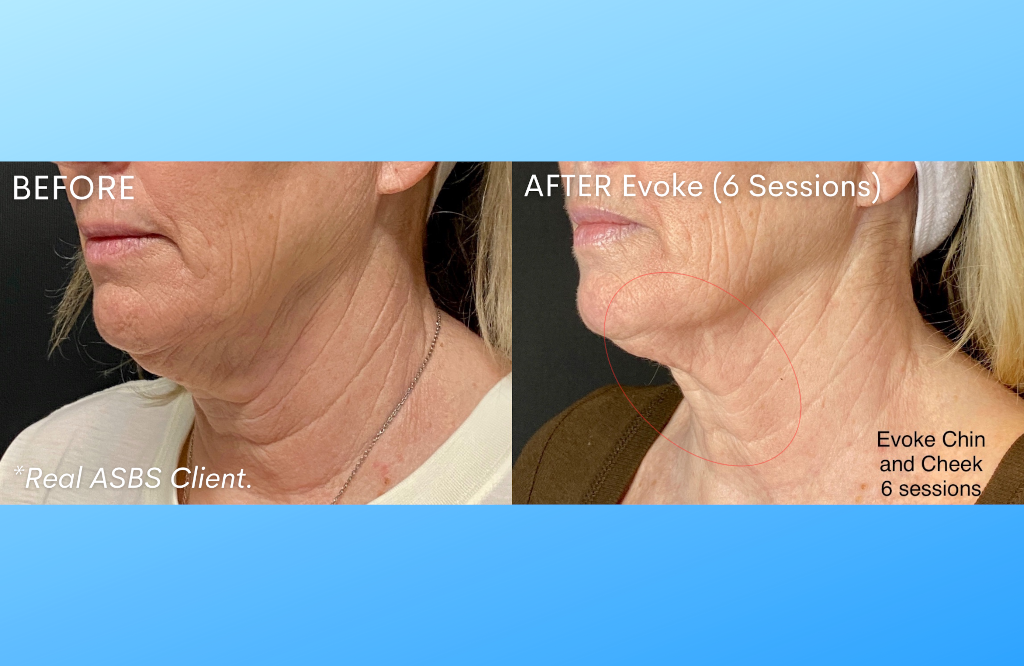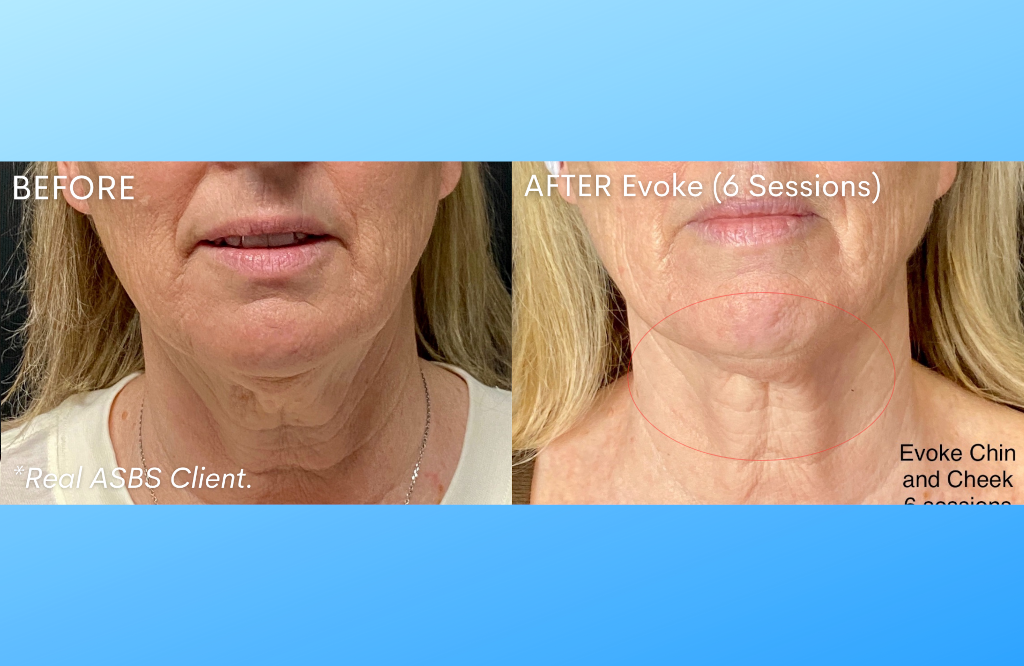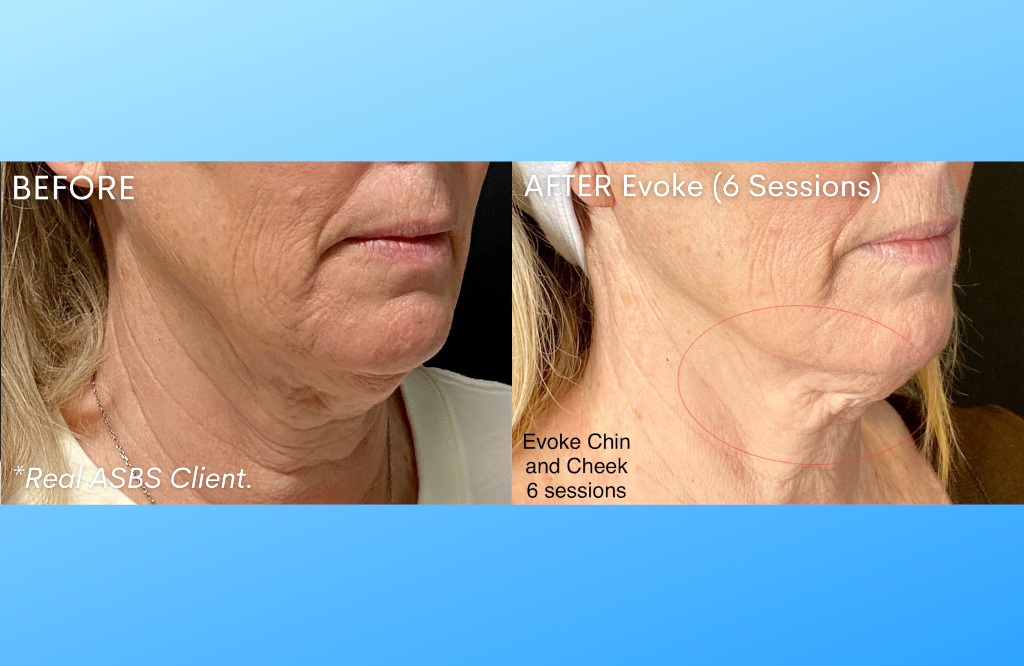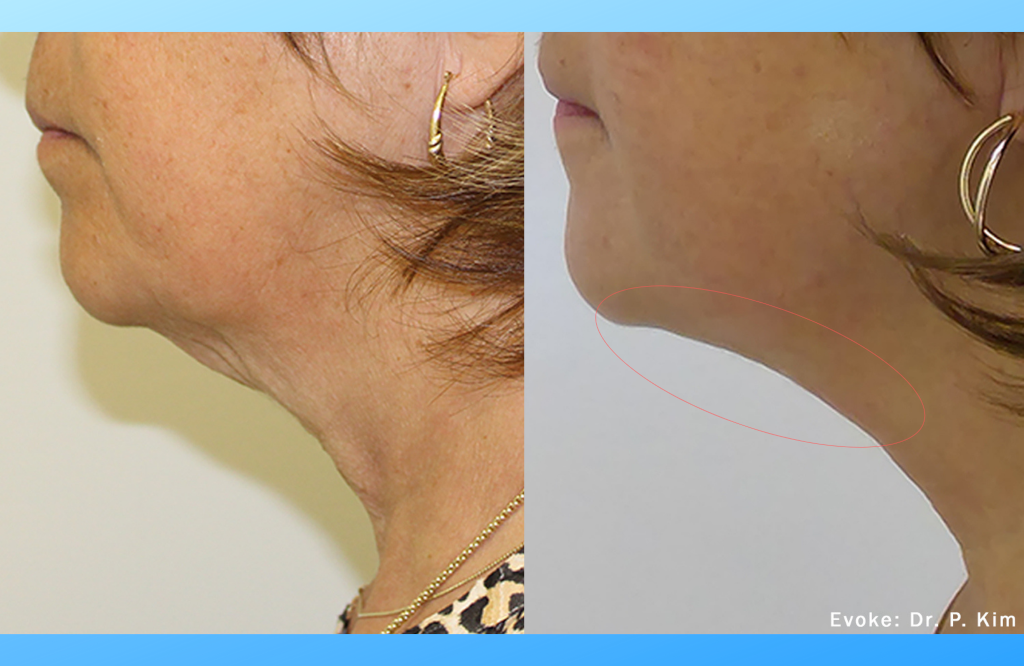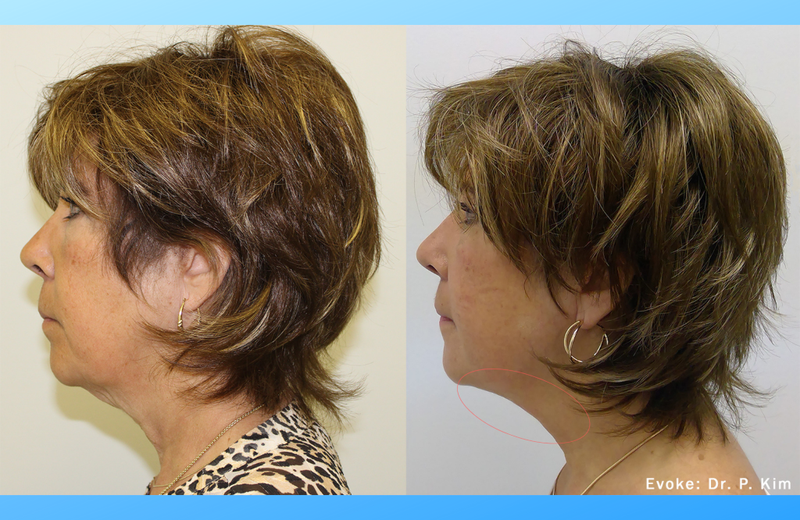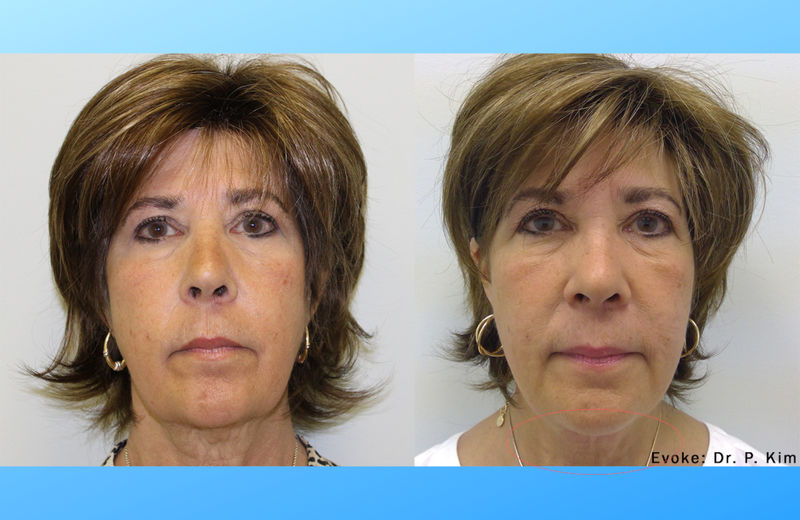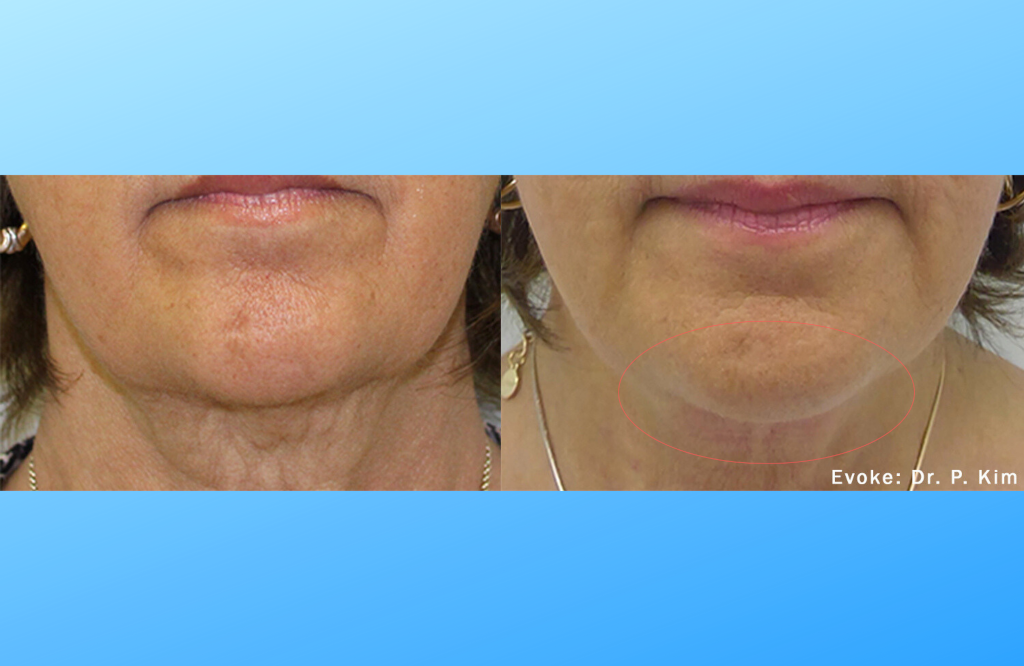 How Many Sessions Are Needed?
It often takes a series of Evoke treatments to achieve your desired facial contour. We will create a custom treatment plan for you. Younger clients (under age 40) may notice results with ~3-5 treatments, while older clients need 4-6. You will start to notice facial contour results within a few weeks, after several Evoke sessions. We will be in touch about your results. We ensure all clients have a great outcome from facial contouring in Bellevue.
Is There Down Time After Evoke?
No. Evoke is non-invasive, so there is no down time at all. You can get right back to work after treatment.
Any Post-Care for Evoke?
None. Evoke is a quick, easy treatment that permits clients to return to normal activities right after. This is one of Evoke's best features – it's so easy to schedule and complete the treatment without interrupting our clients' lives. Contact our team to schedule your consultation at (425) 643-5772 or via our Appointment Request Form. 📲
When Should I Get Evoke Vs. Morpheus8 (Skin Tightening)?
At Advanced Skin and Body Solutions, we also offer Morpheus8 radiofrequency skin tightening treatments, which uses a "micro pin matrix" to stimulate collagen production; Morpheus8 reduces acne scars, wrinkles, loose skin and stretch marks. So, when should you get Evoke vs. Morpheus8? Generally, Evoke is for clients who have less of a correction to achieve (fewer signs of aging), and want immediate results. As a shorter, easy treatment, Evoke can also be used to maintain your facial slimming results over time with quick follow-ups. Morpheus8 can be used all over the body, and penetrates deeper skin layers for maximum healing benefits.