Have you worked out like crazy, eaten all the right foods, and still feel like you aren't "there" yet with your body? Sometimes, it doesn't matter how hard you work or what kind of foods you eat, we just can't seem to get there.  That is due to no fault of your own! We have genetics, body type and shape to thank for that.
However, if you're still looking to take your body confidence to the next level without going under the knife, body sculpting is the game changer you're looking for! Don't forget, it's not just for women, body sculpting is for men too! 
What Is Body Sculpting?
Body sculpting is the umbrella term for non-surgical body shaping techniques.  These techniques use advanced technology to help eliminate fat cells, tighten the skin, and reshape the body without the need for risky surgery.
Body sculpting gives you the chance to look and feel your best without the hassle of recovery time and surgical scars. 
Types of Body Sculpting Treatments
Here at Advanced Skin and Body Solutions we offer the latest and greatest in non-surgical body sculpting treatments.  We offer solutions to help our clients look and feel their best by presenting them with aesthetic treatments, injectables and body sculpting treatments and creating a bespoke treatment plan that gives them exactly what they are looking for. The following treatments are what we offer at our Bellevue, WA medspa!
CoolSculpting
You've most likely heard of CoolSculpting, which has been on the market for several years and is a favorite of celebrities. CoolSculpting uses temperature technology to freeze away and reduce fat cells in stubborn areas of the body like stomach, butt, hips, thighs and even the upper arms. 
Emsculpt NEO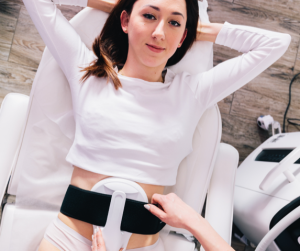 Emsculpt NEO is a muscle toning treatment that pairs great with CoolSculpting! While CoolSculpting uses temperature technology, Emsculpt NEO uses HIFEM (high-intensity focused electromagnetic) and radiofrequency technology to activate and stimulate muscle contractions and give you a better boost than a workout! You'll find that areas of concern (butt, thighs, calves, etc) are more toned and tightened, even after the first treatment! 
Morpheus8
Morpheus8 is a revolutionary treatment that boosts collagen production and leaves you with a youthful, fresh appearance! Think of Morhpeus8 as a real life skin filter! 
Using micro-pins and fraction radiofrequency technology to reshape adipose tissue, tighten the skin, reduce the appearance of wrinkles, stretch marks, acne scars, and more! Once your Morpheus8 treatment plan has ended you will be left with radiant, youthful and healthy-looking skin on your face and body!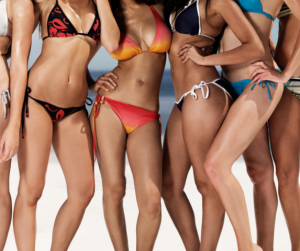 Is Body Sculpting Effective?
Body sculpting is touted by celebrities, athletes, and the elite worldwide! The results also speak for themselves and can be comparable and even more preferable to surgical procedures like liposuction and other body contouring surgeries. 
When you visit a medspa for a Body sculpting treatment consultation the trained estheticians will walk you through how many treatments you need to reach the results you're looking for! 
And, unlike surgical procedures, you can pair treatments together to get the trifecta of results, reduction in fat, toned muscles, and radiant, youthful skin! 
The best part? You can get these treatments done back and back and enjoy little to no downtime after they are completed.  
Interested In Body Sculpting For Yourself? See Advanced Skin And Body Solutions Today! 
If you are interested in boosting your body confidence in time for the summer sun, it's time to visit our medspa in Bellevue, Washington! Schedule your free consultation today with our experienced and dedicated team to discuss your expectations! 
You will also be able to schedule injectables like Botox and Dermal Fillers along with Clinical Facials, Microneedling ,and IPL Therapy.