Will CoolSculpting really trim your "trouble areas"? What happens if fat freezing doesn't work for you?
At Advanced Skin and Body Solutions, rest easy in your CoolSculpting investment. CoolSculpting in Bellevue is a high-end fat reduction solution, so you obviously expect great results. Our medispa now GUARANTEES fat freezing results for all clients…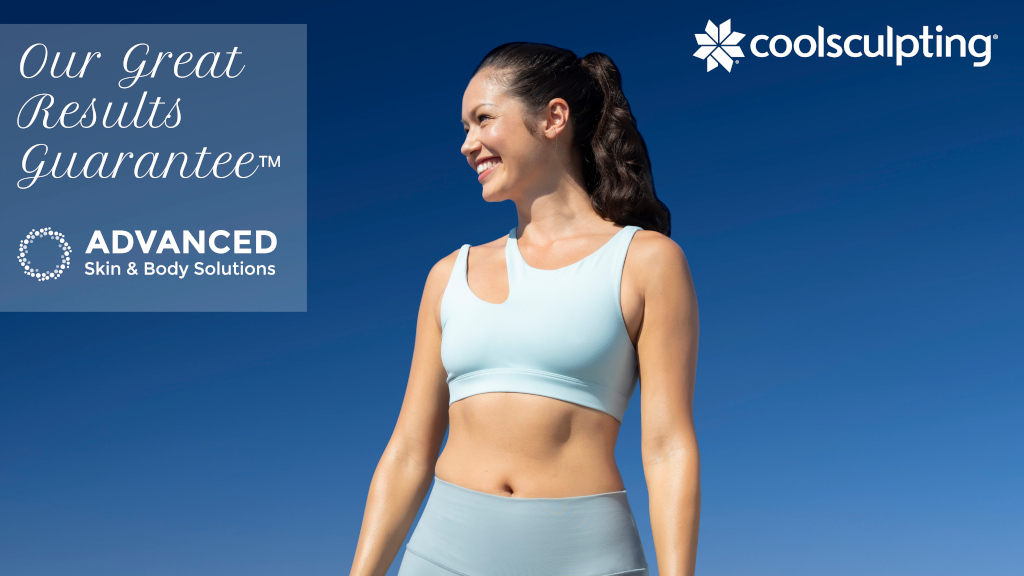 How Does Our Fat Reduction Guarantee Work?
Put simply: "Though very uncommon with CoolSculpting®, if after two sessions and five months (post-CoolSculpting) there is no visible fat reduction, we will retreat you for free."*
*Visible fat reduction is determined by comparing before and after photos. Overall weight must remain the same for Guarantee to apply.
*Must follow recommended treatment plan.
*Must return for follow ups: 10 Weeks AND 5 Months post-CoolSculpting. This allows time for your body to flush out dead fat cells.
*We are among the 1st providers to guarantee CoolSculpting results!
We've performed thousands of life changing CoolSculpting treatments. We're now #1 in the nation. Read our online reviews to hear what clients have to say.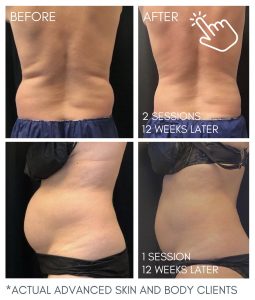 Guaranteed Fat Reduction
Now, CoolSculpting® fat reduction is almost always a given, but if you don't lose fat, we have you covered with FREE re-treatments. That's our promise to you!
Click for our full CoolSculpting Guarantee.
If your CoolSculpting before + after photos show no fat reduction AND you've otherwise remained the same weight, our Fat Reduction Guarantee kicks in. We will then retreat you for free to ensure you see the results you paid for.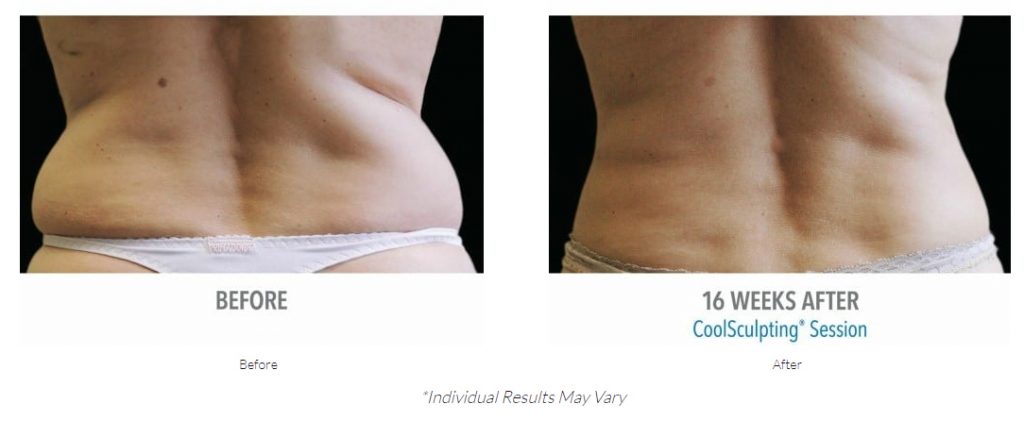 Targeting your "trouble areas" (stomach, love handles, bra fat, flanks) is our top priority! We discuss your goals in our initial, free consultation. You'll see noticeable fat reduction in these areas. In 5+ weeks post-CoolSculpting, you should see progress towards your goal.
CoolSculpting in Bellevue at Advanced Skin and Body Solutions has become the #1 fat freezing operation in the U.S. We're confident enough to guarantee our results.
Please contact our "Cool Team" via call OR text if you have questions prior to booking: (425) 643-5772.
Thank you very much!
– the ASBS Team