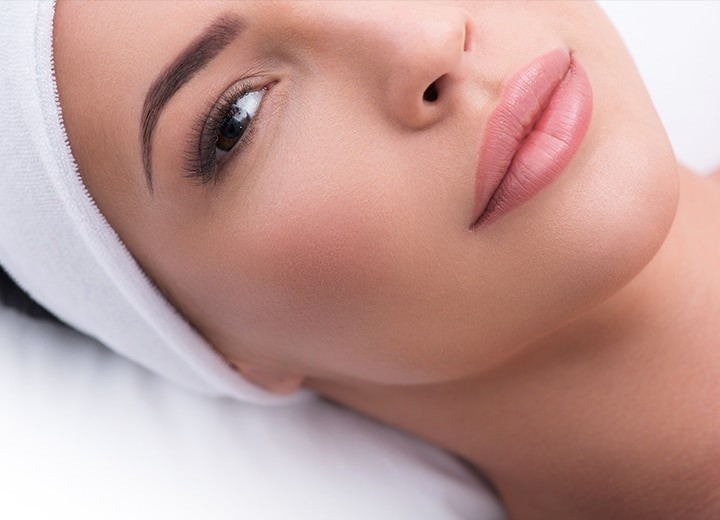 Microblading in Bellevue
Microblading goes by a variety of names so you may have heard it as eyebrow embroidery, microstroking, among others. This eyebrow microblading tattoo usually lasts from 1 to 2 years and utilizes color drawn onto the skin to create that beautiful, long-lasting eyebrow shape. We pay special attention to detail in your eyebrows to re-create the shape, direction of the hair growth, and color for redesigning purposes.
Start saving time in the morning by microblading, without needing to reapply throughout the day. Let your eyebrows do their thing!



*Individual Results May Vary
The Microblading Mechanics
In the eyebrow microblading process, Tawnya Lemley uses needles to create lines similar to your eyebrow hair for further reconstruction of the brow. For microblading, each client may have to come in twice for the best results. Each client has a follow-up appointment to address any changes after healing. This second session usually gets scheduled 4 to 8 weeks after the first, giving your eyebrows enough time to heal. Many people have reasonable questions after hearing this, but Tawnya Lemleys is here to put you at ease.
Will I Experience Pain While Microblading?
To keep the pain to a minimum during eyebrow microblading, we use topical anesthetics so there is as little pain as possible. Everyone experiences pain differently and we have the best anesthetics to keep you comfortable.
How Long Will Microblading Last?
Because people's skin varies from person to person, it is hard to gauge how long before the pigment of the tattoo begins to fade. However, most expect to get refresher appointments after a year. Unlike other eyebrow tattooing processes, microblading uses a minimal amount of pigment.
May I Speak to a Professional at Advanced Skin and Body?
Of course! We are glad to speak with you about a consultation (for free!) to ease any concerns you may have about microblading. This can be such a big step in the search for great brows, so we hope to answer any questions you might have. Whether this is your first time getting tattooed brows or your second time, hoping to get it right this time, we definitely suggest coming in to see us for a free consultation. Contact us to set it up!
Let's Talk!
Call (425) 643-5772 to schedule a free consultation or book an appointment.
At Advanced Skin and Body Solutions, we use cutting-edge techniques and the highest level of customer service to help you look your best, and more importantly, feel your best. We'll recommend a treatment to address your concerns and deliver your desired outcomes.
Jennifer Washburn is the Founder and President of Advanced Skin and Body Solutions. If you don't know our story, she started our Bellevue medspa back in the early 2000s because she saw a way to help people. Still today, helping people is what we're all about. The 2020...