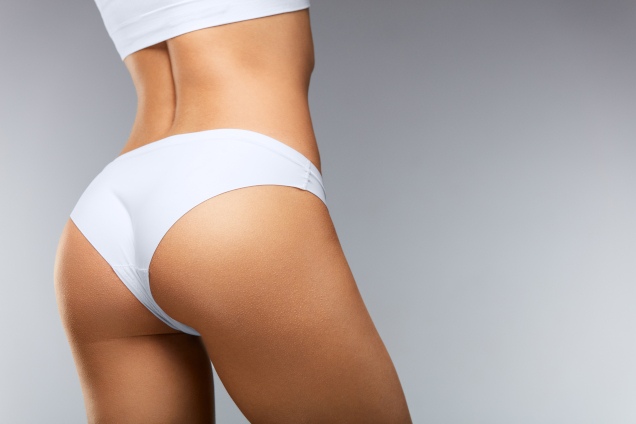 Sculptra® Butt Lift in Bellevue
Sculptra Butt Lift in Bellevue increases your butt's natural collagen production: for a rounder and more lifted appearance. It firms and lifts to achieve desirable butt "plumpness". Sculptra Butt Lift is a great remedy for flatter butts that may not be as round or lifted as desired.
Who Should Get Sculptra® Butt Lifts?
Before getting started, our Medical Injector will consult with you on your butt lift goals. Perhaps you want fuller glutes, or you would like to minimize the "hip dip". Sculptra lift sessions are customizable based on your unique body needs! This may include varying amounts of filler, and/or returning for follow up injections.
How Does a Sculptra
®

Lift Feel?

Most clients report no pain. Of course, it's all non-surgical, and we use numbing medication to decrease any discomfort. The injections are quick and easy!

There's no downtime after a Sculptra Butt Lift. Some experience slight bruising and pain 1-2 days after injection (over-the-counter pain meds can be used). You can get back to your life right after injections!
When Will You Notice Results?
A Sculptra Butt Lift stimulates natural collagen, so results are gradual: Fully showing 2-3 months after injections. Sit back and watch your butt fill in!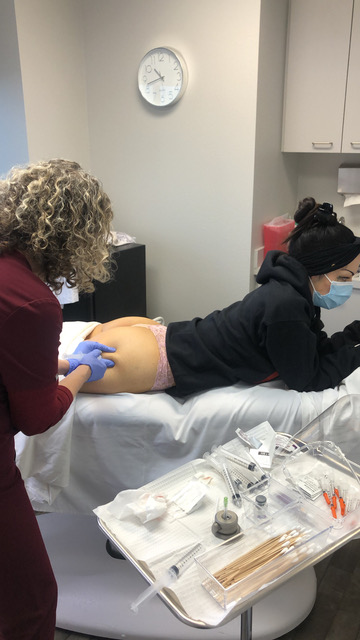 How Long Do Results Last?
Sculptra results last longer than competing fillers: between 18 months and 2 years.
More Benefits…
Natural, "plump" appearance

Non-invasive

No surgery (better than Brazilian butt lifts!)

Shapelier results than squats or lunges alone
Is Sculptra® Affordable?
When compared to the cost of competing butt surgeries, implants, downtime, etc. a Sculptra Butt Lift is cost-effective, with natural results! We customize the right treatment package for your unique goals.
To get started with a consultation, book an appointment here, or call / text (425) 643-5772 with any questions.
How is CoolTone™ different from CoolSculpting®? CoolSculpting is a convenient, painless, and non-invasive treatment that freezes away unwanted fat to create a slimmer body. CoolTone is the perfect compliment to CoolSculpting. While CoolSculpting helps you lose fat,...