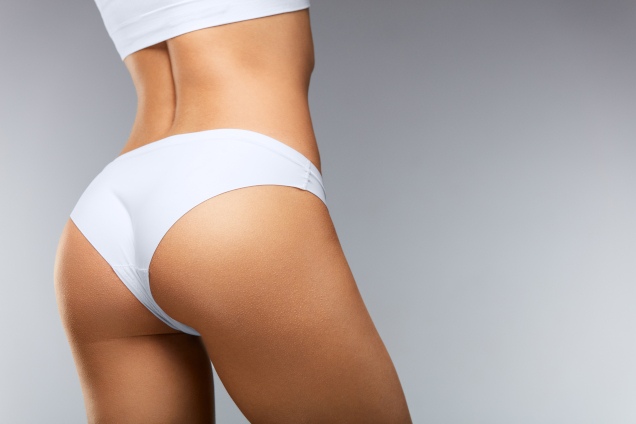 Sculptra® Butt Lift in Bellevue
Sculptra Butt Lift in Bellevue increases your butt's natural collagen production: for a rounder and more lifted appearance. It firms and lifts to achieve desirable butt "plumpness". Sculptra Butt Lift is a great remedy for flatter butts that may not be as round or lifted as desired.
Who Should Get Sculptra® Butt Lifts?
Before getting started, our Medical Injector will consult with you on your butt lift goals. Perhaps you want fuller glutes, or you would like to minimize the "hip dip". Sculptra lift sessions are customizable based on your unique body needs! This may include varying amounts of filler, and/or returning for follow up injections.
How Does a Sculptra
®

Lift Feel?

Most clients report no pain. Of course, it's all non-surgical, and we use numbing medication to decrease any discomfort. The injections are quick and easy!

There's no downtime after a Sculptra Butt Lift. Some experience slight bruising and pain 1-2 days after injection (over-the-counter pain meds can be used). You can get back to your life right after injections!
When Will You Notice Results?
A Sculptra Butt Lift stimulates natural collagen, so results are gradual: Fully showing 2-3 months after injections. Sit back and watch your butt fill in!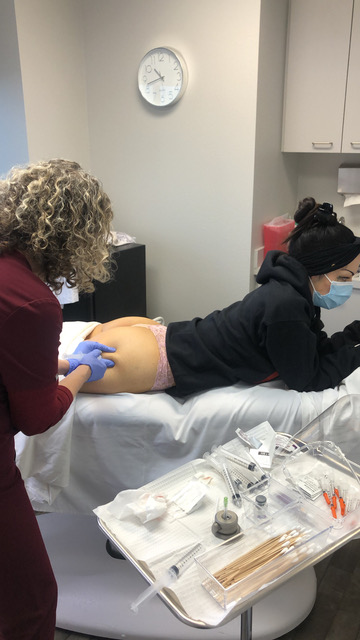 How Long Do Results Last?
Sculptra results last longer than competing fillers: between 18 months and 2 years.
More Benefits…
Natural, "plump" appearance

Non-invasive

No surgery (better than Brazilian butt lifts!)

Shapelier results than squats or lunges alone

Introducing Pro-Nox™: For Client Comfort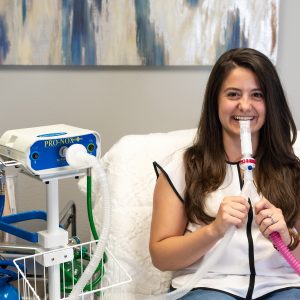 Pro-Nox™ is the perfect helper for clients getting injectables who are prone to some discomfort and/or anxiety during treatment(s); it is a safe and effective combination of Nitrous Oxide and Oxygen (N20) which clients can inhale at their preference and leisure during treatment. Pro-Nox is similar to "relaxing gas" at dentist offices around the world. It reduces anxiety and discomfort during injections without adding any extra treatment time.
It is self-administered, very fast acting and dissipates from your body within 10 minutes. We only ask that our clients wait 20 minutes in our waiting area before operating a vehicle. We're charging just $75 Per Treatment to use Pro-Nox at Advanced Skin and Body Solutions.
Over 4,000 medical practices around the U.S. and Canada use Pro-Nox, as it can be paired with most treatments at a low cost. It's the MOST requested anxiety-relieving spa solution. In a study of 200 medical practices, 99% believed Pro-Nox made their procedures more comfortable, 99% said patients were satisfied and 100% said it's easy to use!
Got any questions about Pro-Nox™? We offer free consultations for injections w/ Pro-Nox, or text those to (425) 643-5772. 📲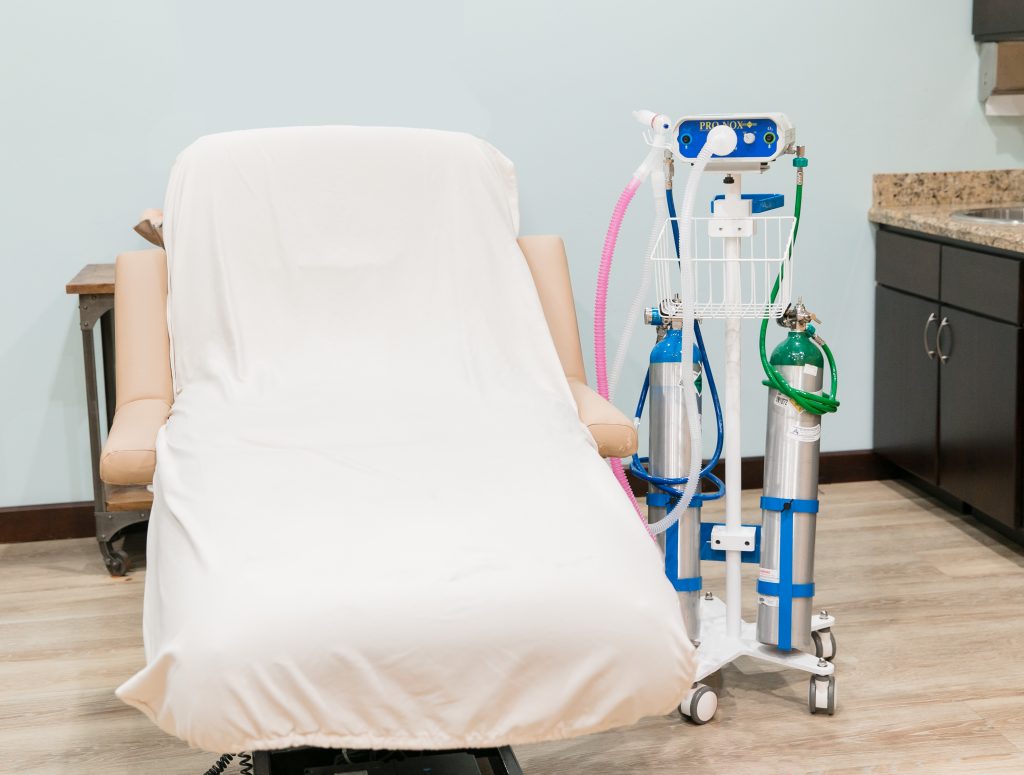 Is Sculptra® Affordable?
When compared to the cost of competing butt surgeries, implants, downtime, etc. a Sculptra Butt Lift is cost-effective, with natural results! We customize the right treatment package for your unique goals.
To get started with a consultation, book an appointment here, or call / text (425) 643-5772 with any questions.
CoolSculpting, Botox, Emsculpt, oh my! These medical spa treatments often common with a preconceived notion as being geared towards women. After all, many advertisements for treatments such as these feature before and after images that are primarily women, which may...