Did you know that on average, women have negative thoughts about their bodies 13 times a day, while men have negative thoughts about their bodies 5 times a day?
39% of women say that negative body thoughts interfere with their happiness. 38% percent of men would sacrifice at least a year of life in exchange for a perfect body!
On the one hand, this is madness. Why should we feel so bad about ourselves? On the other hand, it's entirely believable…
We all know what it's like to look in the mirror and be disappointed by what we see. Everyone has had an experience of feeling uncomfortable in their own bodies.
At Advanced Skin and Body Solutions, we want you to know you're not alone, and we can help.
We have crazy busy lives that are full of ups and downs. It's impossible to manage everything everyday – be a good worker, spouse, parent, neighbor, citizen – and look perfect while you're at it. I mean, c'mon!
The truth is, our bodies do so much for us, and it's not fair to beat up on ourselves for how we look all the time. No matter how hard we try, some areas just don't respond to diet and exercise.
Life is too short for negative body thoughts. It's okay to use treatments like CoolTone (and Coolsculpting for that matter) if it makes you look and feel better about yourself.
And no, it's not "selfish"… A lot of people feel bad for thinking about putting their own desires before others. This is your life, too, and you deserve to enjoy it!
Additionally, most people who use CoolTone (and Coolsculpting) experience an increase in confidence that motivates them to be an even better producer, family member, friend, and human. We keep hearing from patients that it's win-win.
The only regrets that we hear about CoolTone and Coolsculpting are about not doing them sooner!
People all across the USA are doing CoolTone and CoolSculpting…
Patients say these technologies represent the best money they've ever spent. The reality is, you can't put a value on ending constant, nagging self-consciousness. You can't put a value on feeling awesome, either.
Maybe now is the time to do something for YOU.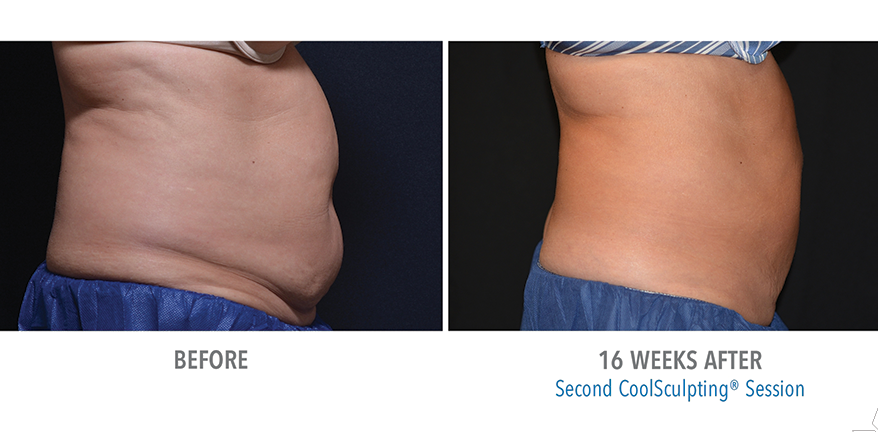 Call Advanced Skin and Body Solutions at (425) 643-5772 today to schedule your initial consultation, or book your first appointment.
Here are just a few comments from our online reviewers…
"I have been going to Advanced Skin and Body for a while and have had several treatments from it. I absolutely love the place. People there are professional and compassionate. They made me feel I mattered, my treatments mattered, and the results mattered. I had cool sculpture, microblading, and botox there. Every time I walked out of there, I felt happier and more confident. Thank you, Jennifer and all your wonderful staff!" –Jiang Lan
"This place is amazing!!! From the moment you walk in the door it feels welcoming and comfortable – not a vibe found at most Med Spas. The staff is friendly but professional, the ambiance is high end but not arrogant. The staff is passionate, well trained, and friendly. I will go back here time and time again for CoolSculpting, Botox, clinical facials, and more! If in doubt, just go in for a consultation and I'm sure you'll love it as much as I do!" –Jayme Butenschoen
"I was lucky enough to be referred to Advanced Skin and Body Solutions by a friend and I'm so glad that I was. The entire team is lovely. The front desk staff is warm, welcoming and very accommodating. Kevan is an absolute gem. He makes every experience fun and super easy. He does a fabulously skillful job making sure you look exactly how you want. If you are looking for an intimate environment with a charming staff and superior quality this is the place to go." –Tanya Buckley
"I LOVE everything about Advanced Skin and Body Solutions. From the convenient location with plenty of parking, to the ambiance and amenities of the front lobby, to the comfortable treatment rooms. But the standout feature is the service. Five star service all around! The front desk ladies always greet you with a smile and make check-in/check-out a breeze. The owner, Jennifer, is particularly likeable – down to earth with a genuine personality. She should be incredibly proud of the business she's built! My personal favorite is Danielle. She's an extremely competent therapist with a friendly, no-nonsense personality. What I like about her most is that she doesn't try to sell you something you don't need. I TRUST her implicitly to give me sage advice and only provide me with the services I will benefit from. I personally go to Advanced Skin and Body Solutions for Cool Sculpting. I'm a true believer because the results are REAL. I'm an active female in my 40's with a fairly decent diet. Cool Sculpting has TRANSFORMED life long fat pockets that no amount of diet or exercise could decrease. I've had many treatments – including my arms, stomach, flanks, inner and outer thighs – and I feel 1000% more comfortable in my skin. It's a rather intimate process that can be a bit uncomfortable at times, so it's extremely important to have a therapist you trust and feel comfortable with. I thank my lucky stars on a daily basis that my boyfriend recommended Advanced Skin and Body Solutions so that Danielle could become my Cool Sculpting angel. If you are on the fence about Cool Sculpting, DO IT! You won't regret it especially with Danielle at Advanced Skin and Body Solutions." –KLS
You deserve to feel great, too! Call Advanced Skin and Body Solutions at (425) 643-5772 today to schedule your initial consultation, or book your first appointment.
Need more info about CoolTone? Here are a few more frequently asked questions and answers:
What areas of my body can be treated with CoolTone?
CoolTone is a FDA-Cleared procedure that has been designed to strengthen, tone, and firm the abdomen, buttocks, and thighs.
What does CoolTone feel like?
During a CoolTone treatment, an applicator is used to deliver energy to repeatedly contract the muscle tissue. Approximately 25,000 muscle contractions will occur during a single session. Similar to intense gym sessions, the muscles respond to this intensity and begin to remodel and develop muscle tissue. The process allows our patients to receive natural looking tone and contours without a surgery. A treatment session typically lasts about 30-45 minutes.
How is CoolTone different from CoolSculpting?
CoolSculpting is a convenient, painless, and non-invasive treatment that freezes away unwanted fat to create a slimmer body. CoolTone is the perfect complement to CoolSculpting. While CoolSculpting helps you reduce fat, CoolTone increases your muscle mass and tone to further fat reduction and build stronger, firmer-looking body parts.
Can I do CoolSculpting and CoolTone at the same time?
Yes, we offer CoolSculpting and CoolTone as back-to-back treatments to maximize results. We do CoolSculpting first, followed by CoolTone for best results. You can also do CoolTone as a stand-alone treatment.
Life is too short for negative body thoughts! Call Advanced Skin and Body Solutions at (425) 643-5772 today to schedule your initial consultation, or book your first appointment.