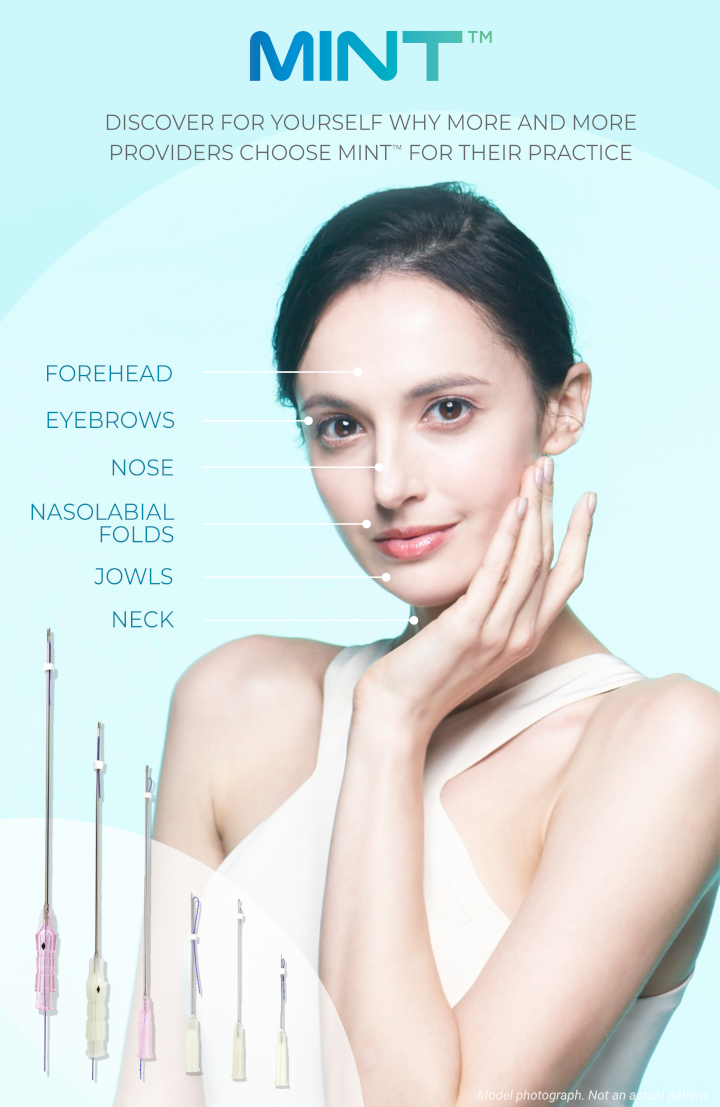 Non-Surgical Thread Lift
Our MINT Thread Lift is a non-invasive, non-surgical face lift to increase volume and decrease sagging (due to aging), and smooth fine lines and wrinkles. With long-lasting results and minimal down time, thread lifts are an easier alternative to face lifts. MINT Threads are used for lifting brows, mid-face, jowls, jawline, neck, and smoothing fine lines (lip lines, neck, chest or décolleté). Free thread consultations are now available.
​What Are PDO Threads?
PDO stands for "polydioxanone" – An absorbable suture safely used in surgeries for decades. During a thread lift, our licensed ARNP injectors make a small opening with a standard needle and insert the threads. When the needle is removed, the threads stay in place: they cause mild inflammation which triggers natural collagen production, and a small barb tightens the skin to its natural position. This is our non-surgical Thread Lift in Bellevue.
How Quick Are Results?
MINT Thread Lifts bring immediate results! You'll see it in the spa or when you get home. You'll continue seeing improvements (smoothing and lift) over a few months as threads absorb. Thread lift results will last anywhere from six months to a full year.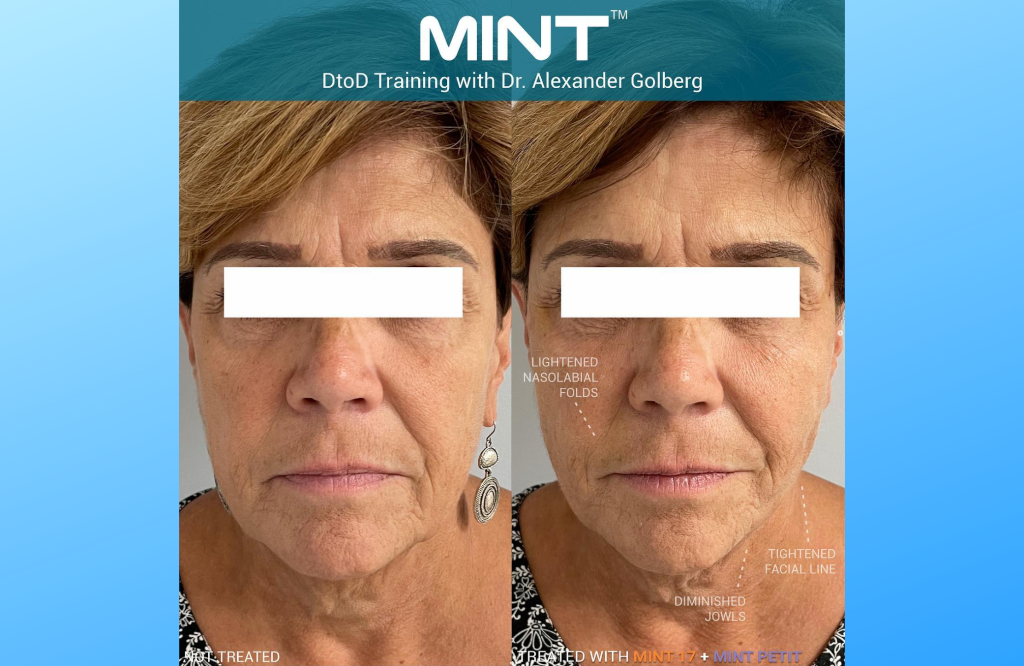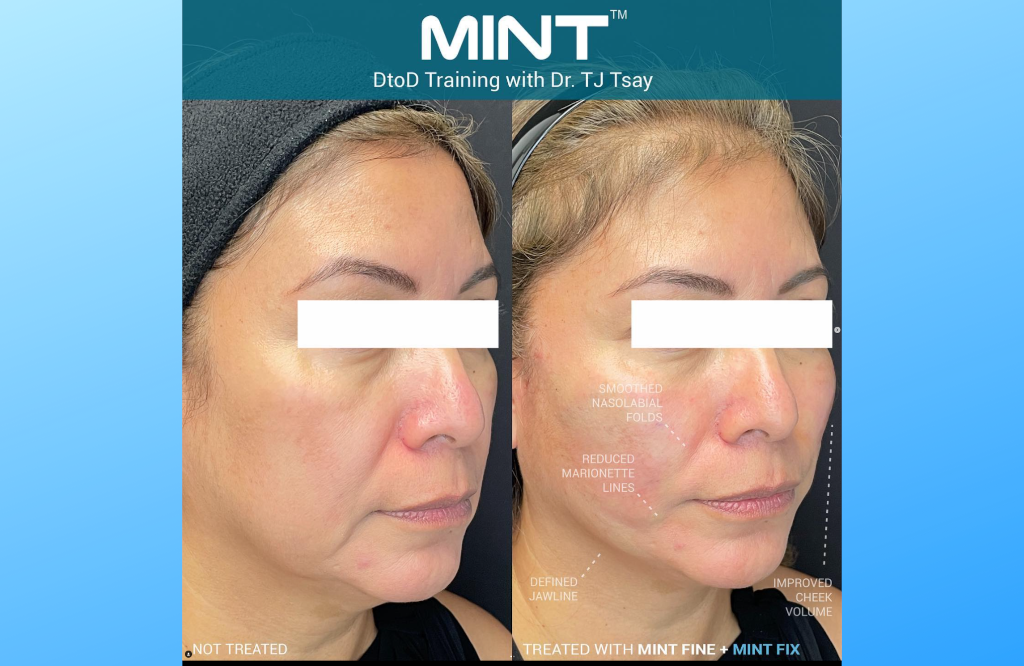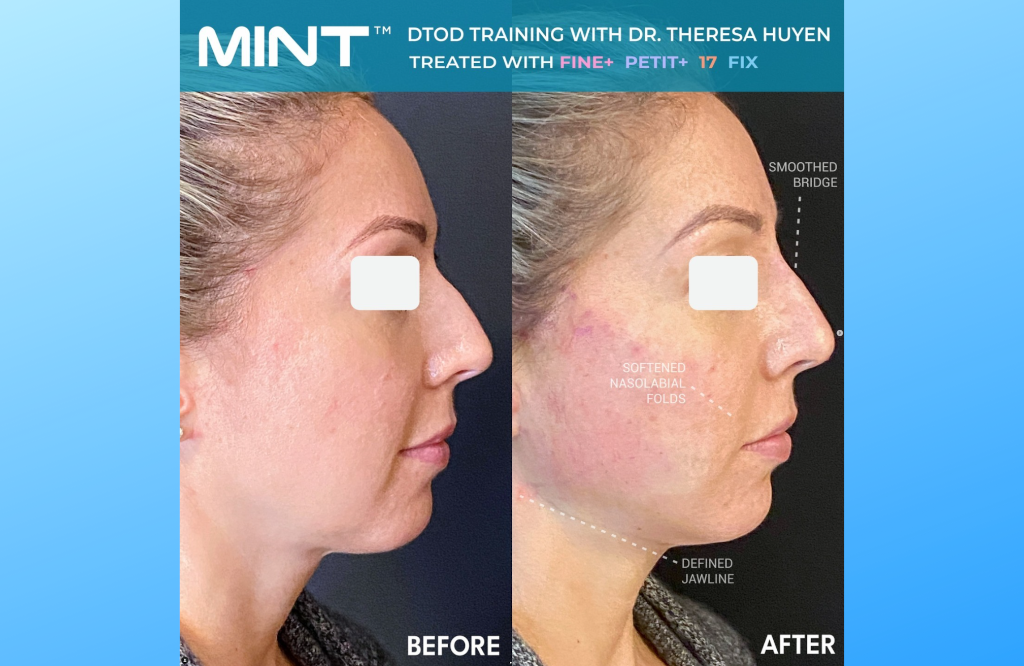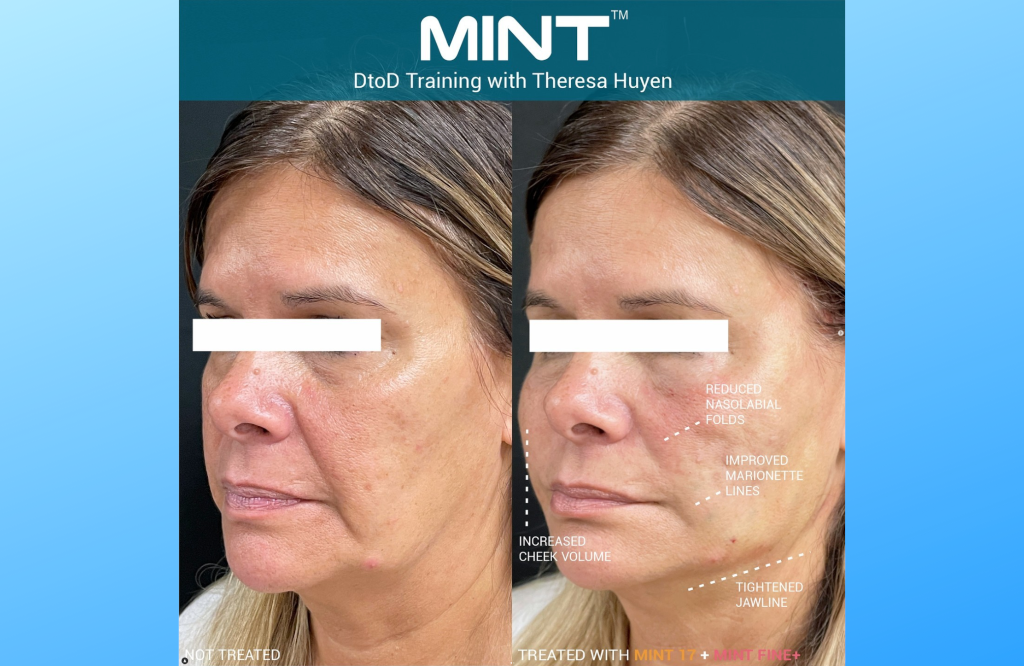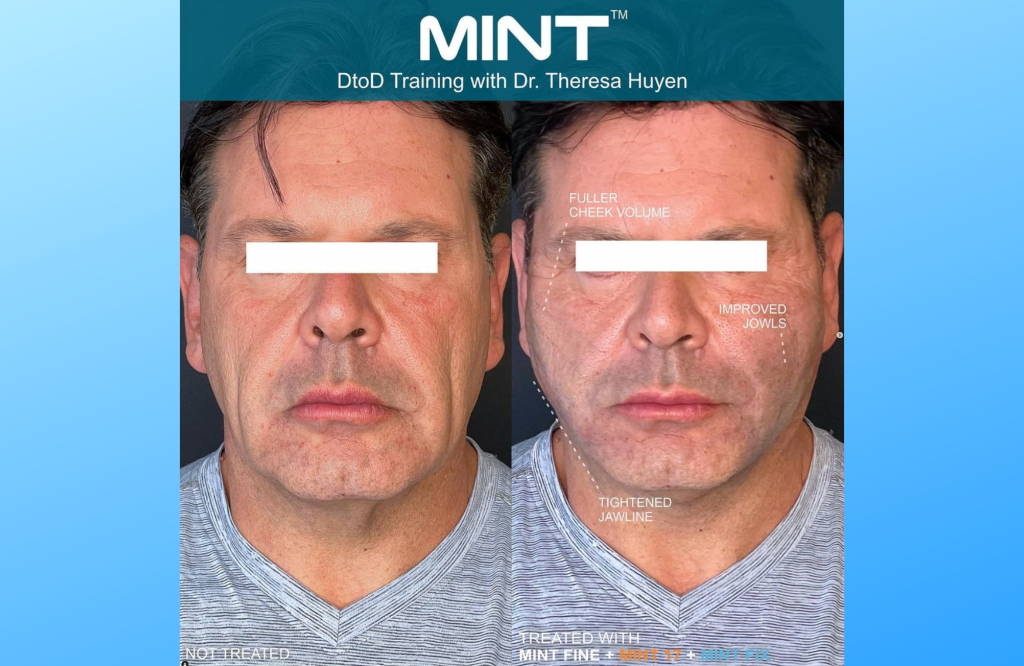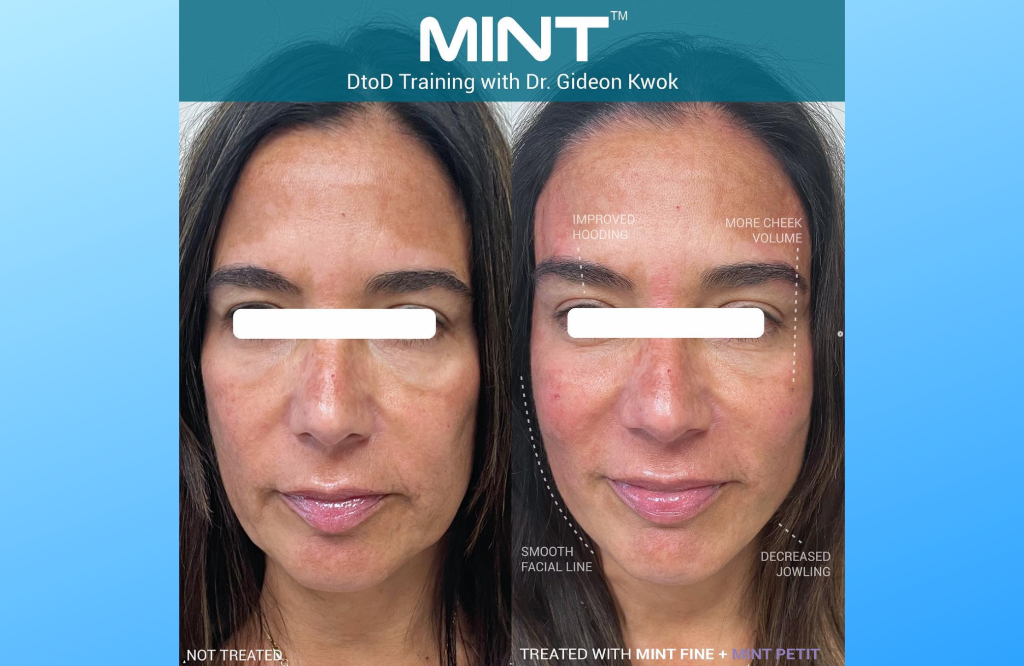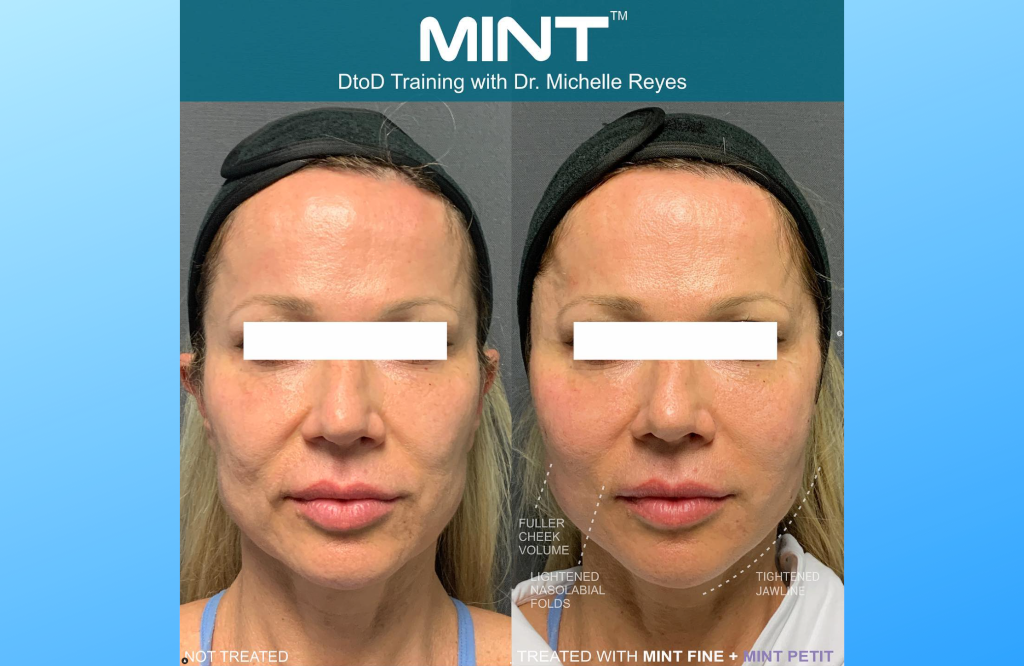 Areas We Lift & Smooth:
Brows
Mid-Face
Jowls
Jawline
Neck
Lip Lines
Neck Lines
Chest / Décolleté
Wondering where on your face to get threads? Text us to book your free consultation to discuss treatment plans, follow-ups, and pricing: (425) 643-5772. 📲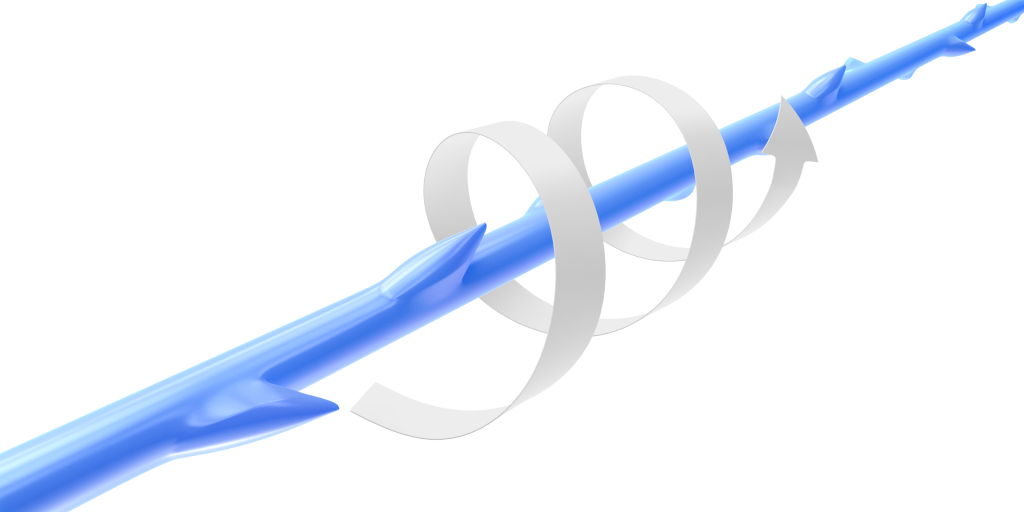 How Long Does It Take?
It depends on the facial area (as does the cost), but an average thread lift in Bellevue takes ~1 hour. Some patients come in on their lunch break to get threads, though down time may be desired. We will review all relevant details during an injector consultation.
Are Threads Safe?
PDO Threads are backed by years of clinical studies and two FDA clearances. It's a biodegradable substance used in hospitals for decades, and it starts absorbing from your body in 6-8 months after treatment. An important pre-treatment detail: Stop taking any blood thinning medications prior to your thread lift in Bellevue, as it can delay your healing period. Our ARNP specialists will review all requirements in your consultation.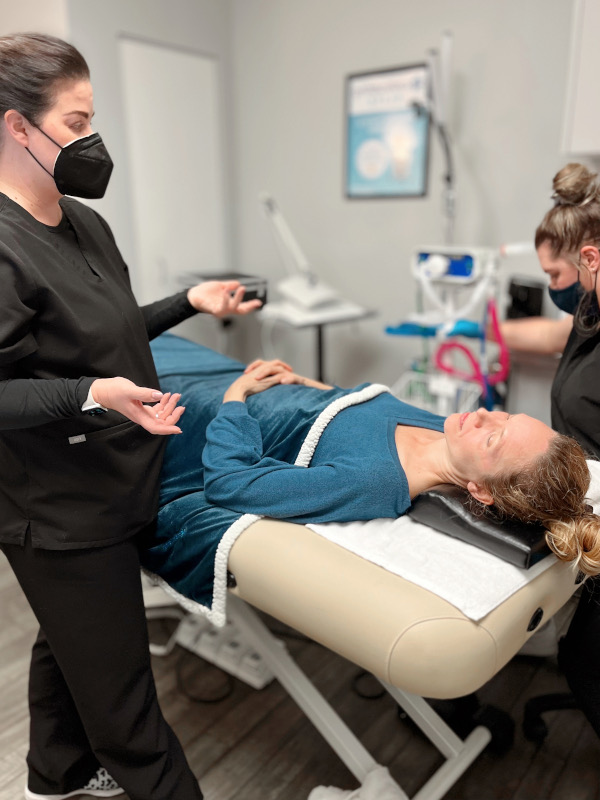 Is There Downtime With Threads?
While there is no required downtime, possible bruising or swelling may occur for a few days. Many clients plan a brief "rest-at-home" period for 1-2 days following a thread lift. This allows time for proper healing so you can enjoy your thread-lift appearance.
Who Should Get Threads?
Threads are mainly used by clients who have already tried Botox injections or dermal fillers to achieve their desired look. Perhaps you've even loved those results, but due to aging, you're seeking more lift and smoothness. Without getting a full face lift, you can try a non-surgical lift through injections at Advanced Skin and Body Solutions.
Any Post-Care? (For PDO Threads)
We will review this during a consultation, but do not apply pressure to the area for 3 weeks (massages, etc.). You can gently wash your face. Do not apply makeup for 24 hours, avoid strenuous exercise or big facial movements which can interfere with healing. Cold compresses are great for post-threads; 20 minutes on / off a few times per day to reduce swelling. Some inflammation is normal. Let us know if you have any questions: (425) 643-5772.

Pro-Nox™: Client Comfort
Pro-Nox™ helps clients who are prone to discomfort or anxiety during treatment. It's a combination of Nitrous Oxide and Oxygen (N20) which clients self-administer. It feels like "relaxing gas" at the dentist. Pro-Nox adds no extra treatment time while it relieves discomfort. It acts fast and dissipates quickly from the body. We only ask that clients wait 20 minutes after treatment before operating a vehicle.
Our Pro-Nox add-on cost is $75 / Treatment.
Over 4,000 medical practices in the U.S. and Canada use Pro-Nox (it's the most-requested anxiety solution). Contact us for a complimentary consultation.