When it comes to CoolTone, CoolSculpting, or both, you have a decision to make: Who is the right CoolTone and CoolSculpting provider?
The truth is, Advanced Skin and Body Solutions. is NOT the right CoolTone and CoolSculpting provider for everyone…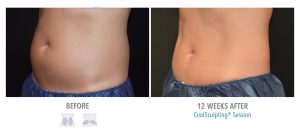 We're NOT right for people who only care about getting a bargain, or who judge others for their choices (it seems like there are fewer and fewer down-to-earth people in Bellevue these days!).
Building relationships is one of the things we love about our work, and our clientele describe us as friendly, genuine, and even no-nonsense (there are no sales quotas here!).
Other than our personality, there are a few things that make us different from other CoolTone and CoolSculpting providers:
Advanced Skin and Body Solutions is ranked the #1 locally-owned CoolSculpting facility in the state of Washington and a top 10 CoolSculpting provider in the United States. Being a leader in the industry gives our patients confidence and peace of mind.
Our staff represent the best of the best. We have graduates of Coolsculpting University, Masters of Coolsculpting University, Coolsculpting University Masters in Business, and Bodify Academy. Our Medical Director, Sherisse Hill, ARNP was a pioneer in Coolsculpting and conducted clinical trials. Patients can trust that they're in good hands with us.
We offer complete aesthetic services for skin, body, and hair. Patients love the convenience of visiting for Coolsculpting and getting another service while they're here.
We've performed over 6,000 Coolsculpting treatments. Our experience helps us deliver the most comfortable and effective treatments.
We're the only Coolscultping location with three dedicated, full-time Coolsculpting experts. We're open outside of regular hours including evenings and weekends by appointment. We offer a complimentary, personalized lunch, and we offer Netflix during treatment. For all these reasons, our patients say we deliver better service than any other medispa.
If any of this resonates, we're probably a fit. So go ahead and…
Discover why we're a go-to CoolTone and CoolSculpting provider! Call or text Advanced Skin and Body Solutions at (425) 643-5772 to schedule your initial complimentary consultation, or book your first appointment.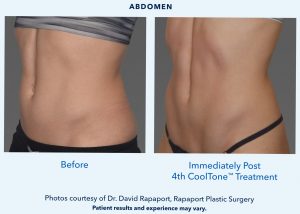 Below you'll find a very small sample of our online reviews. This will also help you decide whether Advanced Skin and Body Solutions is the right medispa for you:
"I had a very enjoyable experience… The entire staff there are very friendly and there customer service is excellent.. I give it 5 stars." –Meghan Sheppard
"My personal favorite is Danielle. She's an extremely competent therapist with a friendly, no-nonsense personality. What I like about her most is that she doesn't try to sell you something you don't need. I TRUST her implicitly to give me sage advice and only provide me with the services I will benefit from. I personally go to Advanced Skin and Body Solutions for Cool Sculpting. I'm a true believer because the results are REAL. I'm an active female in my 40's with a fairly decent diet. Cool Sculpting has TRANSFORMED life long fat pockets that no amount of diet or exercise could decrease. I've had many treatments – including my arms, stomach, flanks, inner and outer thighs – and I feel 1000% more comfortable in my skin. It's a rather intimate process that can be a bit uncomfortable at times, so it's extremely important to have a therapist you trust and feel comfortable with. I thank my lucky stars on a daily basis that my boyfriend recommended Advanced Skin and Body Solutions so that Danielle could become my Cool Sculpting angel. If you are on the fence about Cool Sculpting, DO IT! You won't regret it especially with Danielle at Advanced Skin and Body Solutions." –KLS
"Love the treatment I got. I had CoolSculpting three weeks ago, and I have gradually seen the slight shrinkage of my abdomen. The clinic staff were professional and friendly. I love this place and I love Jennifer. Highly recommended." –Joann Wingfield
"I learned about Advanced Skin & Body Solutions from a friend. She kept insisting that I should try it out and finally I gave it a try. I'm so glad I did!… Jennifer, the owner really cares about her business and clients. She is very friendly and knowledgeable about all the services and goes above and beyond on customer satisfaction and really just taking care of her customers… If you are having doubts about trying Advanced Skin & Body Solutions, don't. I guarantee you will not regret it and will become a loyal client like myself. Plus their new location is great!" –Irina Frumkin
"Advanced Skin and Body is fabulous!… I recently did Coolscuplting with Danielle and the results were incredible. I highly recommend Advanced Skin and Body. Jennifer has done a great job hiring wonderful people and the spa feels welcoming and professional." –Jamie Shanks
Call or text Advanced Skin and Body Solutions at (425) 643-5772 to schedule your initial complimentary consultation, or book your first appointment.
We can't wait to see you!