If you're in the market for a new facial treatment, the one-of-a-kind Diamond Glow facial treatment is for you! Diamond Glow isn't just like any other facial treatment you've received before. This dermatological treatment has a 3 in one technology that simultaneously exfoliates, extracts and infuses the skin.
With this non-invasive treatment you'll experience a transformation in your skin, not only because Diamond Glow uses the latest technology, but because it is a completely customizable treatment that focuses on your skin needs. This innovative skincare treatment combines the power of exfoliation, deep cleansing, hydration, and nourishment to unveil a luminous and youthful glow.
Interested in learning more about this treatment? Keep reading to learn about just 5 of the numerous benefits of Diamond Glow!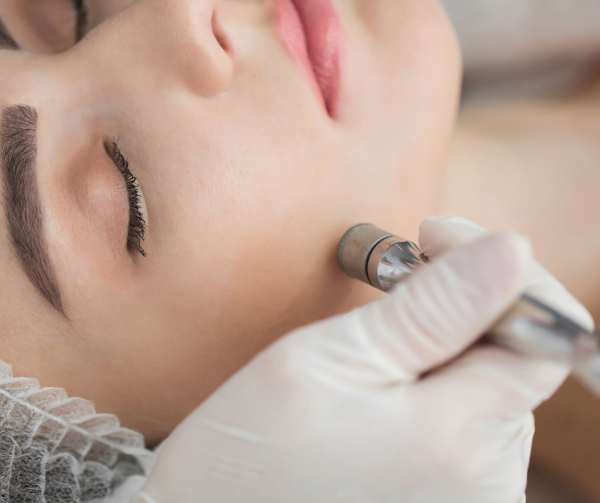 Customizable Skin Care
We mentioned above that the Diamond Glow treatment can be customized to your skin needs. No matter if you have oily, dry, combination, acne prone, or other, the Diamond Glow can assist with rejuvenating and repairing, leaving you with a healthy glow in return! The treatment can be adjusted to target specific concerns, such as acne, aging, or dryness, making it a versatile option for achieving healthier, more radiant skin.
Exfoliating
Using a diamond tipped-wand, you'll experience a gentle, yet powerful exfoliation that cleanses the top layers of the skin. While it exfoliates damaged skin cells, it removes the dead skin cells, unclogs pores and allows your skin to absorb facial serums and creams more effectively.
Cleansing
One of the best benefits of Diamond Glow is the deep cleansing experience you will receive. Part of this facial treatment includes the cleansing and suctioning away of all dirt, oil, and debris, This helps to purify the pores, minimizing their appearance and lessening the chance of a breakout caused by the buildup of oils and dirt within them!
Hydrating & Nourishing
This is a 2-for-1 benefit of Diamond Glow because you really can't have one without the other. Hydrated skin is happy skin! The more hydrated your skin is, the more plump, youthful and radiant it will be. To top off the exfoliating and cleansing experience, the Diamond Glow treatment infuses the skin with specialized serums that are customized to address specific skin concerns. These serums contain hydrating and nourishing ingredients that penetrate deep into the skin, providing intense moisture, improving skin texture, and promoting a healthy, youthful glow.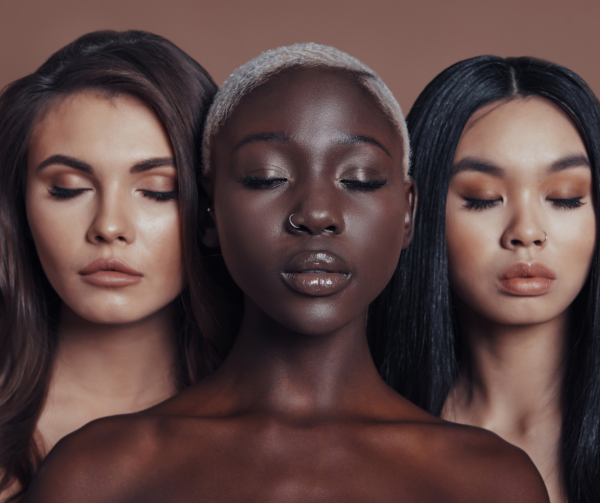 Overall Skin Improvement
The last, but certainly not least benefit of Diamond Glow is the overall skin improvement you will feel and see! The treatment helps to improve skin conditions through the exfoliation and infusion processes by stimulating cell turnover, revealing a brighter, more even complexion and promoting a more youthful appearance.
Some of the improvements you will see and feel are:
Improved skin tone and texture
Reduced appearance of dark spots, hyperpigmentation, and discoloration.
Minimized appearance of pores
Lessened risk of acne breakouts
Receive All The Benefits Of Diamond Glow By Experiencing It Yourself At Advanced Skin & Body Solutions In Bellevue, WA!
They say diamonds are a girl's best friend, but they are actually your skin's best friend! It's time to upgrade your skincare treatment to Diamond Glow! It's time to indulge in the Diamond Glow facial treatment and experience the ultimate radiance that lies within your skin. With it's exfoliating and cleansing capabilities, along with infusion of customizable nourishing serums, this treatment unlocks the true potential of your complexion.
Reveal a luminous glow, even out skin tone, and enjoy the benefits of a revitalized, hydrated, and rejuvenated appearance. Start glowing from within and unleash your inner radiance!
To schedule a treatment at our medspa in Bellevue, Wa, contact us today! We offer a wide variety of skincare, aesthetic and body sculpting treatments to help you feel confident and beautiful from the inside, out!
To learn more about us, popular treatments, or skin and body care, check out our beauty blog featuring articles like our most recent about the importance of understanding Fitzpatrick Scale!