Let's talk about skincare. Skincare has come a long way since the first days of Noxzema and Ponds cold cream
Because of its relationship to science and technology, we have been given some of the best and most revolutionary skincare treatments that bring incredible results.
One of those treatments is RF Microneedling. 
What is RF Microneedling?
RF Microneedling is different than regular Microneedling one step further by introducing radio frequency into the needles. 
The radio frequency technology is emitted through the needles to penetrate deeper layers of the skin which triggers the skin's natural healing process and encourages rejuvenation! 
It's an FDA-approved treatment and uses the most microscopic needles (300 microns) so that it is actually considered a gentle, stimulating, and minimally invasive treatment! 
Benefits of RF Microneedling
There are numerous benefits to this treatment and it's great for all skin types and different skin conditions. As providers of this treatment here at Advanced Skin & Body Solutions, we've seen firsthand the amazing results our clients have had from getting this treatment.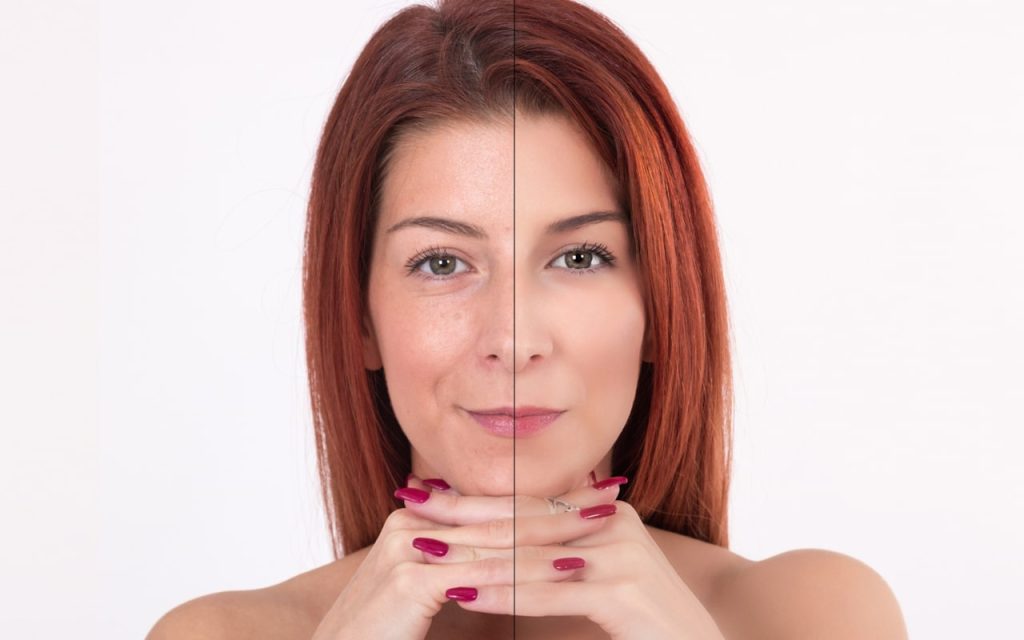 Customizable
Nobody is the same, and neither is their skin. So why should skincare be the same? RF Microneedling is completely customizable to your needs. It has the ability to penetrate 3 layers of skin if necessary to tackle and minimize deeper scarring or wrinkles. 
We are able to set the technology to what we believe benefits your skin the most. 
Acne Scar Reducing
Those who have struggled with acne may have the remains of acne scarring left behind. Acne scarring changes the skin and can leave you with uneven skin tone and texture. The RF Microneedling treatment is able to penetrate through the deep scarring and break it up to stimulate the skin's natural healing and encourage collagen reproduction. 
Collagen Boosting
Speaking of collagen, one of the benefits of RF Microneedling is the ability to boost collagen production. When the microscopic tears are made in the skin it stimulates the body's natural healing process. Part of that process is collagen reproduction. Collagen is what keeps our skin looking fresh and youthful. 
So RF Microneedling is not only a healing treatment it's an anti-aging treatment as well!  
Wrinkle Reducing
Because of the encouragement of collagen production during the treatment, you'll see a reduction in fine lines and wrinkles in the skin. The energy emitted through the needles goes around the needles as well to provide a more stimulating treatment. Deeper wrinkles are also able to be minimized since it penetrates 3 layers of skin (crepey, dermal, and adipose). 
Skin Resurfacing
Even if you don't struggle with acne scars or wrinkles, this technology is beneficial for every skin type. It's a resurfacing and rejuvenating treatment that leaves your skin feeling fresh and new! It helps keep your skin looking and feeling younger longer and provides long 
Once your RF Microneedling treatment plan is completed you'll be able to reap the benefits of healthy, youthful skin for up to a year before your next treatment! 
Want To Know More About The Benefits Of RF Microneedling? See Advanced Skin & Body Solutions Today! 
Here at our Bellevue medspa we enjoy producing our clients with the latest and greatest skincare treatment. The benefits of RF Microneedling are amazing and we have seen how it can transform our clients' skin! 
To learn more about our services and how we can help you rejuvenate and replenish your skin so that you glow from the inside out, please check out our website and continue reading