5 Reasons Why CoolSculpting ELITE is Better
Our "Cool Team" introduces ELITE®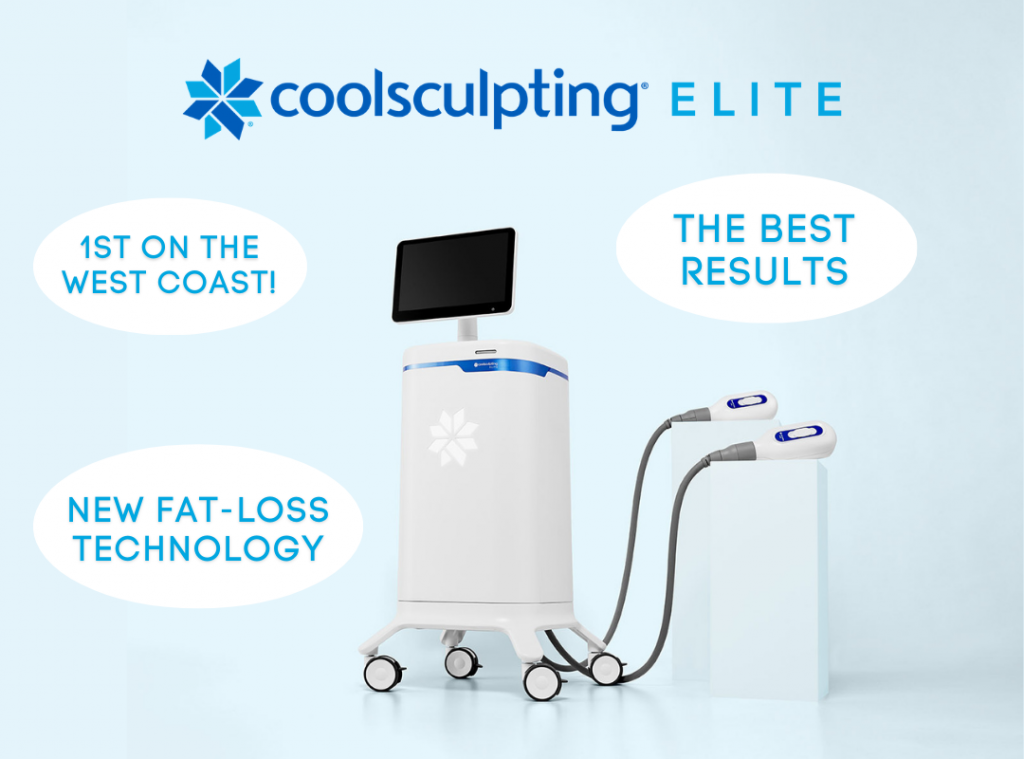 CoolSculpting ELITE is finally here at Advanced Skin and Body Solutions – we're the 1st provider on the West Coast to be given exclusive access to Allergan's latest fat freezing device!
We've performed over 10,000 CoolSculpting treatments and are now the #1 CoolSculpting provider in the U.S.! Due to our exclusive status, we're sharing ELITE with you early…
We're saying "out with the old, and in with the new" – replacing all CoolSculpting at our Bellevue medispa with ELITE, at no added cost.

With better body sculpting for the same price, why would you stick with old machines? The classic model is now outdated. You wouldn't buy an old iPhone, so don't compromise on your fat freezing treatments!
With ELITE, sculpt your trouble areas (stomach, thighs, love handles, and more) with unbeatable results, only at Advanced Skin and Body Solutions. Check our specials anytime to save, and direct any ELITE questions you might have to: (425) 643-5772. You can call or text us.
Still on the fence? Here are 5 reasons why CoolSculpting ELITE is just better:
1) More Fat Reduction
CoolSculpting ELITE removes more than 20-25% of unwanted fat – an improvement on the classic model, and the best fat-freeze stats out there!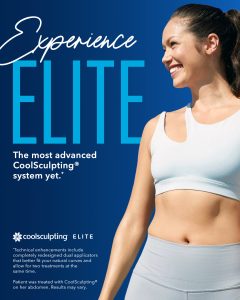 2) 18% More Coverage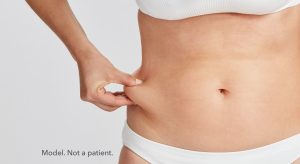 It's true: ELITE covers 18% more skin surface, targeting more fat cells in the same treatment time. You get added CoolSculpting at no added cost.
3) Always DualSculpting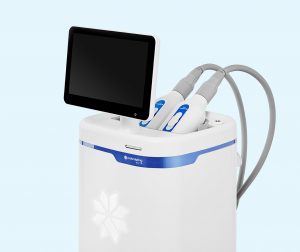 Whereas the old model had one applicator, ELITE has two. This means no more treatment rooms stuffed with CoolSculpting devices. Treat 4 body areas simultaneously with just two ELITE machines!
4) 10 Years of Improvements
ELITE is the culmination of 10 years of CoolSculpting research, development, and widespread use. The device is now sleeker, more compact, and offers superior freezing technology.
5) 9 Treatment Areas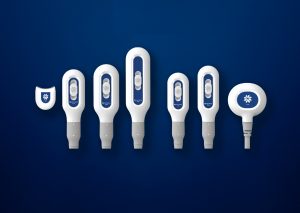 Customize away! ELITE's new "every size" applicators (pictured) get the job done with better fitting CoolSculpting. Freeze your stomach to your neck fat with never-before-seen precision.
We hope you'll consider trying it out. Fat freezing is changing people's lives for the better, and ELITE is the best CoolSculpting device there is!
Now available at Advanced Skin and Body Solutions.