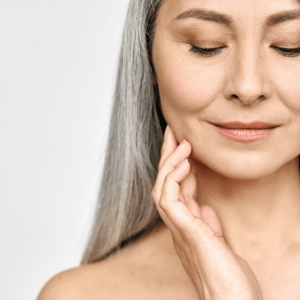 In the medical aesthetics field, skin tightening is not simply one treatment. Clients think about their goals differently. For some, skin tightening might refer to losing fat: in their stomach, flanks, abs, or anywhere that skin has "filled up" with adipose tissue. This can feel frustrating as we age (fat replaces muscle and any body contour becomes invisible). For others, skin tightening implies muscle tone; we hear clients wishing their core looked toned. Adipose tissue (fat) is one concern, while collagen and elastin are another. These proteins form the basis of tight, taught young-looking skin. We lose more collagen and elastin as we age, leading to wrinkles, sagging skin, and loss of volume. Fine lines are natural, but they don't have to define your skin forever. Join us as we discuss 5 unique methods of Bellevue skin tightening @ Advanced Skin and Body Solutions…
1) CoolSculpting® Fat Reduction:
CoolSculpting is a revolutionary, life-changing treatment to tighten skin through body sculpting and fat reduction. It uses cold applicators to freeze (and permanently kill) fat cells in the stomach, arms, back, chest, thighs, chin, and flanks: AKA, love handles. These are common areas that gain fat over time. It's also non-invasive, you'll relax during treatment, and ELITE technology provides superior freezing. Are you tired of loose, "squishy" body areas which are no longer skin-tight? CoolSculpting may be your saving grace.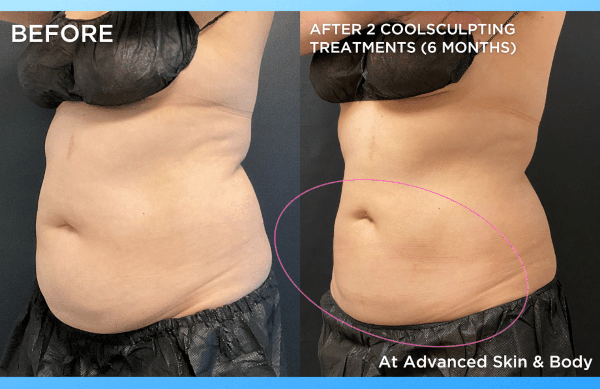 2) Emsculpt NEO® Muscle Toning:
For some, fat reduction is only half the battle. What's the point of shedding your fat "trouble areas" if the muscles underneath need a bit more love? We always recommend healthy exercise (keep your gym membership) but Emsculpt NEO is a key piece of Bellevue skin tightening. It sheds fat through "radiofrequency" while strengthening muscles. Abs, quads, calves, biceps, triceps, and glutes can all benefit from Emsculpt. Part of skin tightening is seeing a toned body underneath your fat, and that's what Emsculpt achieves.
3) Evoke® Facial Contouring:
Evoke Facial Contouring is a newer addition to our Bellevue skin-tightening arsenal. It uses a radiofrequency headset for easy, non-invasive skin tightening of the face or chin. Treatments take ~30 minutes, and it feels like a relaxing stone massage. Your face gets warm while "RF" energy triggers natural collagen and elastin production. These proteins keep skin looking young and tight. While Evoke doesn't last forever, it is mainly used for maintenance and will keep your face tight and beautiful.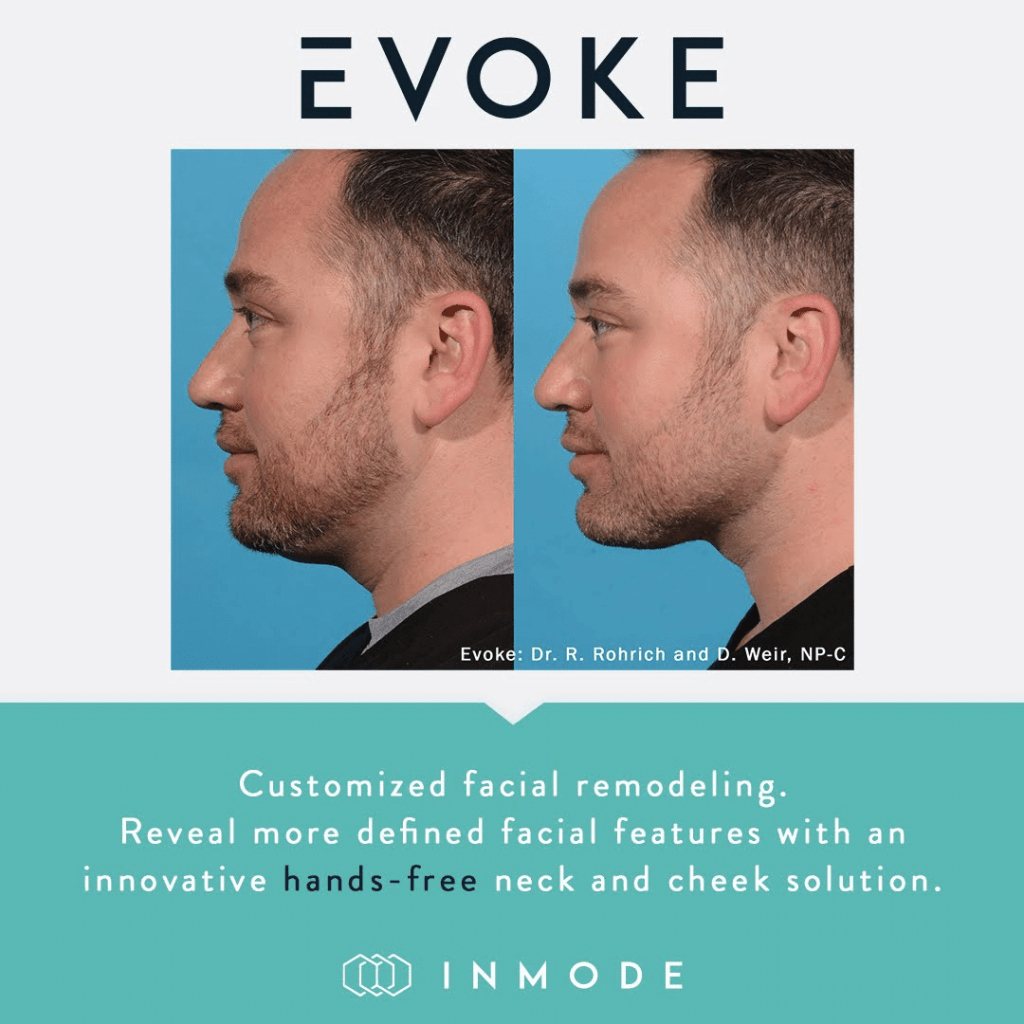 4) Morpheus8® Skin Tightening:
A more in-depth solution to sagging skin is Morpheus8 radiofrequency microneedling. Again, "RF" energy does the job of reducing wrinkles and fine lines through collagen and elastin. Differently, its micro-pin matrix can apply to the full face, around the eyes, neck, abs, back, thighs, and glutes. It also reduces stretch marks and acne scars. Bellevue skin tightening with Morpheus8 at ASBS lasts longer: between 12 to 18 months before returning for maintenance treatments.
5) Non-Surgical Thread Lift:
Lastly, our MINT® PDO Non-Surgical Thread lift is a great way to tighten your face without going in for surgery. Our ARNP Aesthetic Injectors use tiny "polydioxanone" threads which insert into sagging skin; they trigger collagen production and gently pull up on the skin. PDO threads can apply to brows, mid-face, jowls, lip lines, chin, neck, chest, or décolleté. We may discuss Botox or dermal fillers before recommending threads, but MINT PDO is a great solution for Bellevue skin tightening.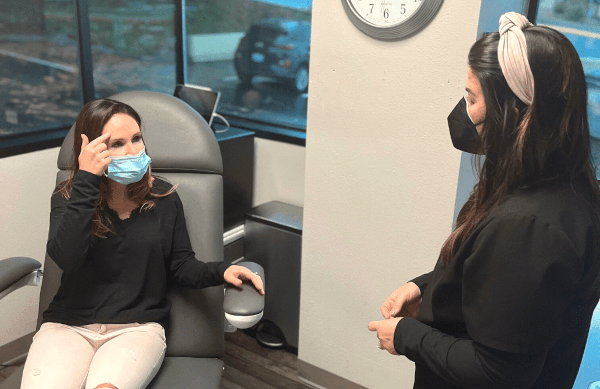 So with that: What's your concern? Is it fat reduction, muscle toning, or sagging skin (loss of collagen) in the face or body? Perhaps it's loss of volume which requires more than Botox or filler? Whatever it is, we can help. Our expert team of Licensed Master Estheticians and ARNP Injectors are trained to suggest the best solution. Not all aesthetic concerns are the same, so we'll help you identify them in a free consultation.
We are happy to assist or answer any questions via (425) 643-5772. You can call or text us.
Thank you!