We've all had it, a nightmare pimple that happens right before a big event; an acne outbreak due to hormonal issues or even chronic acne that has outlived our teenage years. 
40-50 million people struggle with acne and studies show that about 45% of men and women over the age of 25 experience some form of facial acne. 
So, what we are saying is that acne doesn't just disappear when we are 18-20 years old. 
You can try creams, serums and other over the counter products but that only "masks" the problem and doesn't help to address it on a cellular level. 
Kick Acne to the Curb
That's where we come in! Here at Advanced Skin and Body Solutions we have several ways to help treat acne and start to heal, replenish and revive your skin! 
Our trained, experienced and dedicated estheticians are the TOP esthetic professionals in the field and will consult, analyze and treat you according to YOUR skin needs.
No skin type is the same and we don't believe it should be treated that way. Here are 5 ways we can help you find smoother, healthier and happier skin.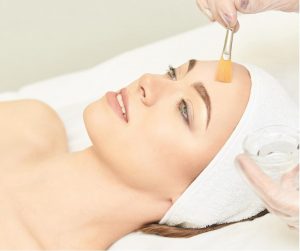 Clinical Facials
When you think of a facial you probably think of someone sitting in a big fluffy robe with a white mask and cucumbers on their eyes…are we right? 
Well, clinical facials are medical grade skin treatments and just as luxurious but also get down to the root of the problem. Our Master Estheticians will work with you to crest the perfect custom facial for your needs. 
Our clinical facials penetrate deeper into the skin and provide rehydration, replenishment and exfoliation to remove dead skin cells, smooth skin and kickstart your collagen reproduction! 
HydraFacial
If your skin is looking dull, dry, cracked and dehydrated, our HydraFacials are just the thing to perk your skin back up! 
Our HydraFacials use Vortex Fusion technology to cleanse, peel, extract, hydrate and infuse and protect! 
Skin rejuvenation and rehydration is the goal of this facial and is perfect for those who have acne, fine lines and wrinkles, enlarged pores, or oily, congested skin. 
We can further customize this treatment by using serums that work best with your type of skin.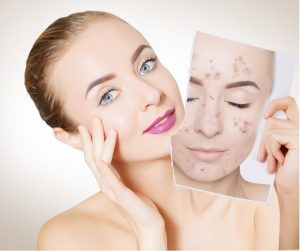 Chemical Peels
Even though this treatment sounds a little scary, it is actually a revolutionary treatment created by the marriage of science and skincare. 
Chemical peels use acidic formulas to remove the top layers of the skin by exfoliating and cleansing the skin.
Chemical Peels can vary in depth depending on your skin needs. There are light "lunchtime" peels, medium depth peels and deep peels.
Light and medium peels are great for regular maintenance of acne and skin care needs. Deep peels are usually only done once and help treat acne scarring, hyperpigmentation and moderate wrinkles. 
DiamondGlow
Doesn't the name sound incredible? Fortunately,it's not just the name that's amazing, the treatment is just as great! 
DiamondGlow is a 3-in-1 non-surgical non-invasive treatment that simultaneously exfoliates, extracts and infuses skin with condition specific formulas. The extraction treatment triggers the skin's natural healing process and helps to restore skin gently and effectively. 
This all-in-one treatment gives you incredible results in just 30 minutes! 
Whether you're struggling with acne, dull, dehydrated, sun damage, hyper pigmentation, or other skin conditions, this treatment can help you immensely! 
Visit Us In Bellevue
If you're in need of some TLC for your skin, visit us here at our Bellevue Medispa! We offer state of the art skin and body treatments available for everyone. 
We are Washington's premier medispa and pride ourselves on the care and attention we pay to each and every client. 
We offer a variety of services and payment plans such as Cherry Financing! Learn about how to make our services more affordable by reading our latest article, New Cherry Payment Plans! 
Connect with us today to get started on your journey to brighter, healthier and happier skin!