Advanced Skin and Body Solutions in Bellevue has risen through the ranks to become a top rated provider for CoolSculpting. We are now #1 in the nation as a locally-owned provider of fat reduction treatments. We've helped clients all over the Pacific Northwest to attain their dream bodies through 10,000+ treatments at ASBS.
With our success comes new opportunities for education and improving our process. We've also begun spreading our knowledge to other spas around the nation!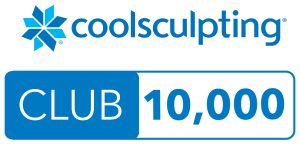 We're happy to announce: Danielle Lineback, our Body Contouring Lead, has become an Allergan Medical Institute Faculty CoolSculpting Trainer! Allergan is the parent company of CoolSculpting®, and they are recognizing Danielle for her pivotal role in Advanced Skin and Body Solutions' Cool Team.
What Does Being an AMI Faculty Trainer Mean?
Danielle is 1 out of less than 100 CoolSculpting ELITE providers (nationwide) considered to be the best of the best! It means she's received the highest level of training and is committed to elevating not only our practice but others within the CoolSculpting and Body Contouring industry.
Danielle is our fearless leader. We run a tight ship, offering free consultations to all clients to see whether CoolSculpting in Bellevue is right for them. Danielle ensures all Body Contour Specialists are trained, able to answer questions, advise clients, discuss pricing, and more. She's a wealth of knowledge, which is why Allergan selected her.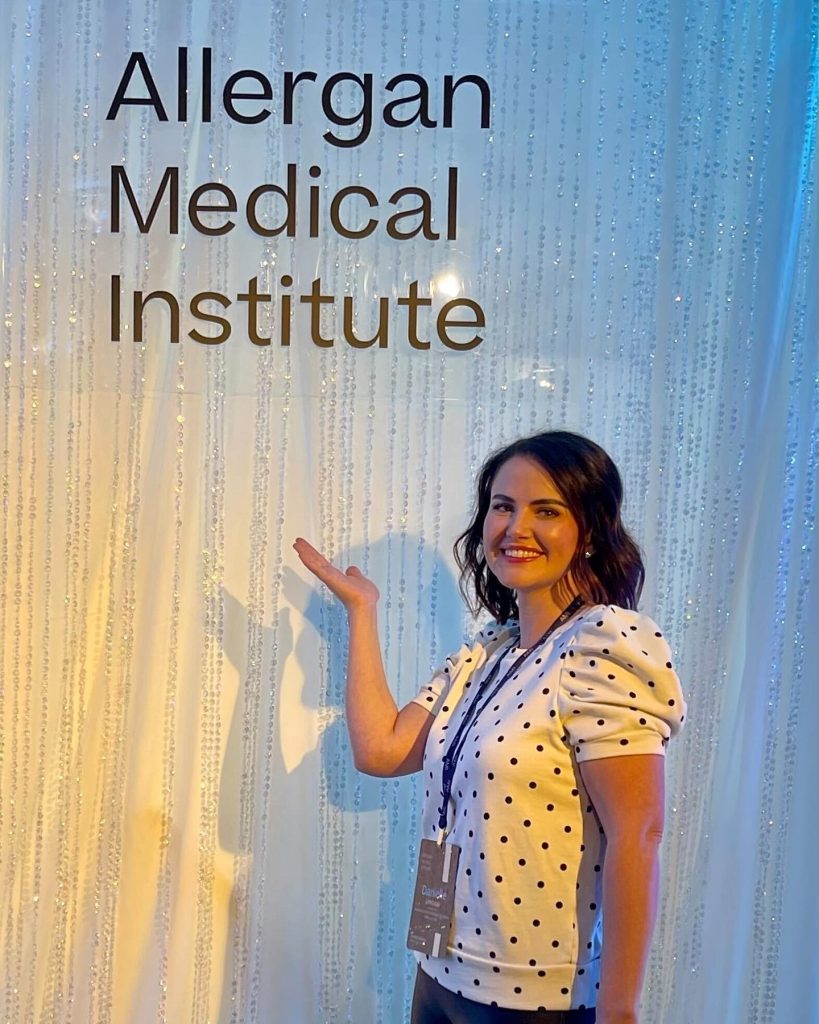 *Danielle at Allergan's Training.
Will Danielle's Role Change at ASBS?
Not at all. Danielle will remain our Cool Team Leader while assisting Allergan at training events through the year. Allergan partners with hundreds of medical spas across the U.S. and many are trying to learn the ropes. And there's much to learn.
CoolSculpting education involves Q&A. Clients love to ask, "How does CoolSculpting feel?", "When can I expect results?", "Where should I get treated?" and more. Danielle explains how to answer Q&A and our best advice for growing practices.
Advanced Skin and Body Solutions is a small business, so if we can do it, larger providers can too. It's a matter of proper training and education. Clients should know what to expect when they get CoolSculpted.
Allergan only chooses a select few to train, and we're so proud of Danielle for being selected! CoolSculpting in Bellevue is our passion, and we love sharing that passion with clients and other med spas.
Has ASBS Been Recognized Before?
Yes! Our Owner and Founder, Jennifer Washburn has spoken at many CoolSculpting conferences to U.S. spas. She's seen as an authority in the fat reduction industry. Jennifer founded ASBS in the early 2000s before CoolSculpting was widely available. Back then, she offered skin services only. As soon as CoolSculpting came on the scene, Jennifer knew it would change the aesthetics industry for good. CoolSculpting has taken the world by storm.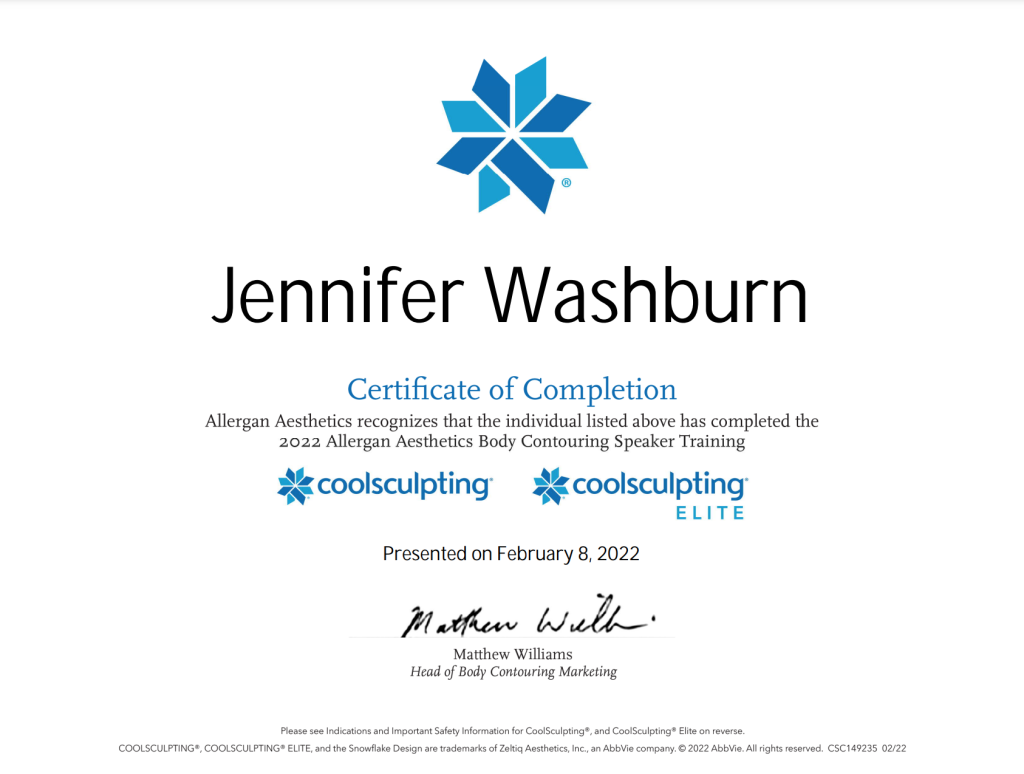 ASBS makes a large footprint in the CoolSculpting industry alongside Allergan. We couldn't ask for a better partner. Who knows how fat reduction technology will continue to improve? All we know is we will be on the forefront, alongside Allergan!
Overall, we're happy for Danielle for sharing her expertise as an AMI Trainer. Congratulations, Danielle!