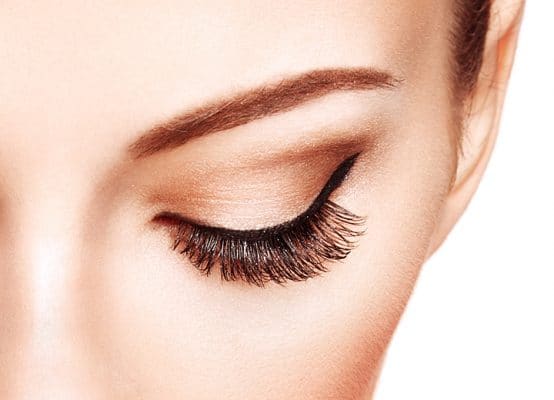 Eyelash Extensions in Bellevue
Are you running out of mascara too fast because you are applying so much on short, stubby eyelashes? Have you ever envied women with naturally long, beautiful eyelashes? Semi-permanent eyelash extensions in Bellevue are right for you! And luckily, Advanced Skin and Body in Bellevue specializes in lashes.
Bellevue Lash Extensions for Fuller, Vibrant Eyes
"THE ONLY SPA, IN BELLEVUE, THAT OFFERS A 100% GUARANTEE WITH MONEY BACK"
There's no doubt that eyelashes look sexy and can make one feel confident, all the while looking natural. Each eyelash extension is as light as a feather but look like real lashes. For those of us who dream of longer and more noticeable eyelashes, our Xtreme lashes will do the trick.
Lashes have become the new "it" thing to have in Hollywood. Bellevue eyelash extensions are moving on up and are on par with the beautiful and successful women like Oprah, JLo, Star Jones, and more who wear lash extensions to some of the biggest events and in their daily life.
Synthetic material shaped in a curve make the natural looking eyelashes we apply. Our bonding agents contain polypeptides which help latch the synthetic lash to the natural lash. So come on Bellevue, eyelash extensions are a fun way to wear your best lashes forward!






*Individual Results May Vary
Some Common Questions We Get are as Follows: FAQ
I usually like to wear mascara on a night out. Can I apply makeup, like mascara, on my eyelashes?
Luckily, mascara is not necessary when you have eyelash extensions. They are naturally darker than your normal lashes. However, if the mascara is a must for you, then water-based mascara will do the trick. Whatever you do though, do not ever use waterproof mascara. Do not rub your lash and avoid using mascara remover as both of these actions will make the bonding agent weaker.
Is there a difference between the new eyelash extensions and traditional false eyelashes?
There are. Some of the main ones are the lash type, how each type of extension is applied, the appearance, how long the newer lashes last, and the adhesive formula.
What materials compose eyelash extensions?
Soft, curved, and flexible synthetic material is what each lash is made of and they vary in length. The beauty of the adhesive bond is that it was meant to be applied to human lashes and won't damage your natural ones.
Do they last long?
If used with care and applied correctly, they have the potential to last up to last up to 2-3 weeks and if done with eyelash fills. The unique waterproof formula in our bonding agent ensures they last awhile. Other adhesives may not be as strong or last as long.
If for whatever reason, can my eyelash extensions be removed?
Absolutely! We use a special formula removal agent to get those off if necessary.
I see Advanced Skin and Body Solutions sells Volume Lash Extensions. What are those?
Each Volume lash uses an Xtreme Volumation technique that adds eyelash extensions to one single natural eyelashes by utilizing the lightweight feature of the added ones.
Let's Talk!
Call (425) 643-5772 to schedule a free consultation or book an appointment.
At Advanced Skin and Body Solutions, we use cutting-edge techniques and the highest level of customer service to help you look your best, and more importantly, feel your best. We'll recommend a treatment to address your concerns and deliver your desired outcomes.
Jennifer Washburn is the Founder and President of Advanced Skin and Body Solutions. If you don't know our story, she started our Bellevue medspa back in the early 2000s because she saw a way to help people. Still today, helping people is what we're all about. The 2020...