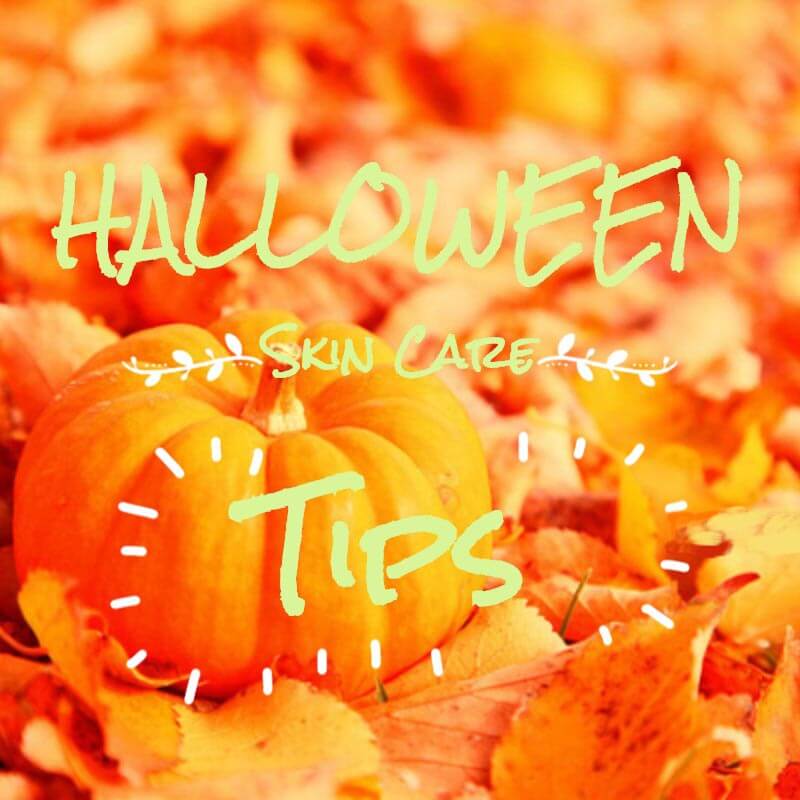 For some of us, it seemed Halloween would never come! But the holiday is finally here and we're prepared to fight where it really matters — on your skin. Halloween is exciting and fun, but can also come with some negative side effects for your skin because of the chemicals in makeup that can be harsh. We have compiled some of our easy to follow tips for October 31st that will ensure your skin survives the fun!
 Go easy on the makeup and candy: Skip out on makeup if you can, but if your costume and vision of it involves makeup, then be sure it's not on for too long or fall asleep in it. Thoroughly clean your face off before the night is over. You'll be tempted to eat a variety of candy, but try to balance it out with some fruits and veggies as well so your body reaps the benefits of it.
Fake Lashes & The Works: Sometimes your costume requires a little eye pizazz, which can make getting ready so much fun! Be careful though because applying too much glue can actually make it easier for your natural lashes to fall when it comes time to remove them at the end of the night. The flashy glitter that many costumes require may not be the safest to apply on your face. Don't use fabric glitter as it may contain harmful materials that can scratch your eye. Stick to makeup glitter.
 Grade Barrier Creme: To protect your pores from becoming clogged by a lot of makeup, use grade barrier creme first before the application of any makeup. That way the makeup will be easier to remove and will not stain your skin temporarily purple, green, or any other color.
Test out the makeup first: There's nothing worse than applying your Halloween makeup and then to find out you're allergic to it. Red, itchy spots begin to show and you no longer feel confident going out in your costume or are so uncomfortable it's unbearable to focus on anything else. So as you search for makeup this Halloween season, be sure to use the top portion of your hands as a paint palette to test out the different makeup options.
Pumpkin Dermazyme: Advanced Skin and Body Solutions' Pumpkin Dermazyme is intended to repair your skin after a night of Halloween shenanigans and the best part is right now its got a

special price

all of its own. Pumpkin is filled with enzymes that help detox your skin and kill bacteria that clog and inflame the pores. This treatment is perfect for before or after the Halloween fiasco and the best part is that its effective for all skin types, from the driest to the oiliest. Aside from helping to even out your skin tone, you can expect a combination of a microdermabrasion and pumpkin to leave your skin glowing.

Set up your appointment now!
For more information on your skin this Halloween or on our services, feel free to contact us!