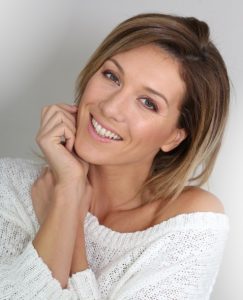 Let's talk about Botox. Why do people get it? Why do people not get it? What should we know about it? What are the common experiences?
First, we should get the facts right. Botox Cosmetic is an FDA-approved nonsurgical treatment to smooth lines and wrinkles. The product is usually injected into the forehead and between the eyebrows to address horizontal lines on the forehead, "elevens", which are wrinkles between the eyebrows, and "crow's feet", which are the lines at the outer corners of the eyes.
There are lots of great things that come with age. Many of us feel a greater sense of self-assurance in our 30s, 40s, and later. Many of us are blessed with quality relationships and growing families. And let's be honest, it's nice to not deal with the acne of our younger years, right?
But we don't enjoy everything about aging. For example, looking older is not so great. Lines and wrinkles on the face – even if they come from years of smiling, laughing, and hard work – aren't exactly our favorite look. And the lines between the eyebrows often have the effect of making us look frustrated or angry when we're not.
Botox is a wonderful solution for those of us who are done with looking older, tired, and even frustrated or angry. But before we get into what to expect from Botox, we should address the objections that we hear about it.
Objections To Botox
One of the go-to objections to Botox is that it's morally wrong to alter your natural appearance. Some of us feel we'd be "cheating" or compromising our principles if we got Botox. The truth is, the desire to look attractive (or at least not angry!) is natural and good. Not to mention, we do all kinds of things to alter our appearances, from eating well to exercising to dying our hair. Consulting a qualified medical practitioner is no different from consulting a nutritionist, fitness instructor, or hair stylist.
Another objection to Botox is that it's scary. "Do you really want to put a toxin in your face?" Most of us have heard this before. Growing numbers of men and women are answering with a resounding "Yes". Toxin might be a scary word, but for years we've known that it's an effective and entirely safe medical grade tool just like so many other products. There are plenty of products that weren't invented for how they're used today, and that doesn't make them less useful or unsafe.
So, let's give ourselves permission to do Botox, if that's what we want to do, and feel good about our choices, shall we?
What To Know Before Trying It
Botox has become a very popular way to treat signs of aging, but there are still lots of us out there who haven't tried it before. Here are a few things we should know about Botox before trying it:
Botox is quick and easy. It's a simple 10-minute procedure with no recovery time – the kind of thing you can do on your lunch break before going back to work.
It doesn't erase wrinkles. If you only have lines when you make certain expressions, then Botox can prevent those lines. However, if your lines have set in and turned into wrinkles, Botox cannot make them go away. It's more preventative than restorative. (To make wrinkles go away, you might be interested in filler.
It's temporary. Botox usually lasts for about 4 months and can have effects for up to 6 months. That's not forever. When you're trying Botox for the first time, it's comforting to know it's not permanent.
There are certain things you can't do right after getting Botox. None of these things are a big deal. You'll probably be instructed not to exercise, lie down, or take Ibuprofen for a few hours.
It takes a few days to take effect. If you have an event coming up where you'd like to show off your new youthful appearance, plan to do Botox at least a week in advance. That way it has time to set in.
Botox is very common. You may be surprised to learn that your own friends and family members are already doing it! The American Society for Aesthetic Plastic Surgery ranks Botox as the most popular physician-administered aesthetic procedure in the United States.
Now you're equipped with basic information to schedule a free consultation for Botox. Call (425) 643-5772 to schedule a free Botox consultation at Advanced Skin and Body Solutions!
Why Bellevue Loves Botox
Men and women in the Bellevue area love Botox. At Advanced Skin and Body Solutions, these are some of the reasons why patients keep coming back:
Patients look younger. Those lines that used to show up with certain expressions are gone, revealing a more youthful appearance.
They feel younger. Patients often report feeling better after seeing their results.
They look happier. Those suggestions of irritation, frustration, and anger go away because the skin no longer holds those expressions.
They know it preserves more youthful-looking skin. For as long as the Botox injection lasts, they're preventing wrinkles and preserving younger-looking skin.
They feel more confident. Looking and feeling better translates into greater confidence!
Schedule A Free Initial Botox Consultation
Are you ready to take the next step and speak with a Botox specialist at our Bellevue medispa?
Advanced Skin and Body Solutions is Washington's premier medispa for Botox, Coolsculpting, and other services, relied on by thousands state-wide, providing positive aesthetic experiences – GUARANTEED. We're the only medispa in Washington State that offers a Great Service Guarantee…
You see, it's important to us that our patients consistently have great experiences. Delivering great service is part of our culture and it's a pillar of our success. That's why we offer a Great Service Guarantee. If the service you receive is less than great, we'll do everything in our power to make it right. That's our promise to you.
Call or text (425) 643-5772 or complete our Contact Us web form to schedule a consultation, or book an appointment. We can't wait to hear from you.