The Coronavirus Pandemic Is An Opportunity
The coronavirus pandemic (COVID-19) has had a significant impact on the global economy. People everywhere are feeling the economic slowdown and local businesses in particular are experiencing negative consequences. As a medical spa, Advanced Skin and Body Solutions had to temporarily close its doors starting in March 2020. Owner Jennifer Washburn was disappointed about having to lay off her employees during the shut down. Like other owners of non-essential local businesses that had to close their doors, she is navigating the challenges of keeping the medical spa afloat during this time.
It's easy to take a negative view of everything that's going on, but we have a different perspective at Advanced Skin and Body Solutions. With Jennifer's leadership, we're approaching the situation with optimism and positivity. The key word for us is "opportunity". More specifically, we think that the coronavirus pandemic is an opportunity to reflect on what's really important, grow to meet our community's needs, and practice gratitude.
Jennifer was a guest on Naomi Morgan's "Seattle Diva" podcast recently. You can click this link to hear their conversation from May 1st, 2020 on Apple Podcast. Read below to get a summary.
The Coronavirus Pandemic Is An Opportunity For Reflection
Life is busy. Many of us struggle to keep up with day-to-day life – going to work, putting dinner on the table, doing housework, picking kids up from extracurricular activities, organizing a social schedule – you name it. Those whose regular work activities stopped during the pandemic suddenly had the chance to slow down and think about how they want to live their lives. With many organizations still currently closed, the coronavirus pandemic is an opportunity to reflect on what to keep in and out of our lives when everything opens back up.
For Jennifer, the pandemic has given her perspective on what's really important in life. She started the Bellevue medical spa back in the early 2000s because she saw a way to help others (click here to read the whole story of Advanced Skin and Body Solutions). Our services have always been about taking care of people – making them look and feel their best. That's just as important now as it ever was. Excellent service, quality patient care, and relationships have always been among our core values, and the pandemic has reinforced the importance of these values.
It's An Opportunity For Growth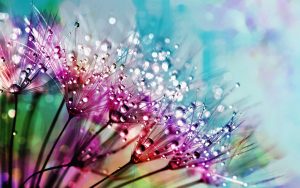 The coronavirus pandemic is an opportunity for growth, too. As the global community grapples with understanding the virus and what to do about it, we all have to figure out how to adapt to a different status quo.
For Jennifer, the first step is understanding that people are confused, frustrated, and scared about what's happening. These emotions cause people to say and do things that they wouldn't normally say and do – and that's okay. It takes time for people to accept a new normal.
Now the team at Advanced Skin and Body Solutions is thinking about how to be part of the solution. We want to keep our community healthy and connected while succeeding in business at the same time. There will be an adjustment period, but adjust we will.
Some of the specific ways that Advanced Skin and Body Solutions is learning, growing, and adapting include:
Having virtual team meetings. (Even though we're temporarily closed, we're staying connected and planning for the best re-opening possible).
Offering free virtual consultations. (Call or text 425-643-5772 to schedule a free virtual consultation for any of our services).
Determining how to take extra health and safety precautions once we're open again. (We've always been great at health and safety precautions, but we want to make sure we're doing everything we can).
Pursuing professional development. (We like to offer cutting-edge services and techniques so that patients get the best results).
Taking care of the team. (Jennifer is doing everything to be able to re-hire her valued employees as soon as possible).
Researching business resources. (There are a lot of resources available to help small businesses bounce back… If you're a small business owner who needs guidance, feel free to get in touch).
It's An Opportunity For Gratitude
Last but not least, the coronavirus pandemic is an opportunity to practice gratitude. The reality is that we still have a lot to be thankful for. From Jennifer's perspective, she may be navigating a lot of challenges right now but she still has food, family, and the chance to do good in the world. Advanced Skin and Body Solutions is a big part of this chance to do good and we can't wait to see it unfold.
Want to hear Jennifer's full conversation about how the pandemic has impacted her business, why the coronavirus pandemic is an opportunity, and why Advanced Skin and Body Solutions will be even better on the other side of it? Click here to find the Seattle Diva Podcast in a format of your choice.